June 29, 2021
Ways to Open Up to the Idea of Getting a COVID-19 Jab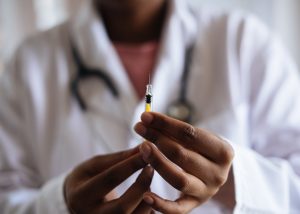 During these extraordinary times, with the coronavirus virus still in our midst, staying healthy and safe has become a primordial concern for many Americans. 
Aside from promoting health protocols on hygiene and social distancing, the government and the medical community are working hard to gain the public's trust in the vaccines that have been developed to prevent more deaths and infections from COVID-19.
Overcoming people's hesitance to get vaccinated remains one of the biggest challenges facing health experts. They've been calling for heightened public acceptance of the newly developed vaccines, pointing out that they are the key to ending the COVID-19 pandemic.
The fear stems from the Emergency Use Authorization (EUA) that pharmaceutical firms secured from the Food and Drug Administration (FDA), allowing them to roll out their COVID-19 vaccines. Since the process has been fast-tracked, some people fear that the vaccines could have harmful side effects. They point out that vaccines against other diseases underwent longer and more thorough processing before they secured the FDA's approval.
Explaining its move, the FDA says it issued the EUAs as a mechanism to facilitate the use of medical countermeasures, including vaccines, during public health emergencies, such as the current COVID-19 pandemic. It says a vaccine can only get authorized if the company that produced it provides the agency adequate manufacturing information for its vaccine to ensure quality and consistency.
The FDA says that it can only issue a vaccine authorization if it determines that the known and potential benefits outweigh the known and potential risks of the vaccine.
Ways to Overcome Vaccine Hesitancy 
While people's vaccine hesitancy will not be easy to overcome, there are at least 4 ways of dispelling the fear and anxiety of getting a COVID-19 shot.
Be open-minded.
Vaccine hesitancy stems from a fear of the unknown, which is fueled by uncertainty over what might happen after you get a shot. To overcome this fear, you need to learn more about the COVID-19 vaccines being used today and open your mind to the possibility that getting a shot will reduce your risk of getting the deadly disease. This will protect not only you but your loved ones and other people as well.
Talk about the risks.
Consult a medical professional about the risks of getting a COVID-19 vaccine. Ask about the possible side effects so you will be prepared if you experience them later on. 
Get emotional support.
If you are hesitant to get a shot, try to talk to a friend or family member about it so that you can get a fresh perspective. 
Educate yourself.
Rather than panic over the horror stories about vaccines, get a more informed outlook by reading medical research about the vaccines. This information is easily accessible online. 
Help Veterans Overcome Their Obstacles
Throughout the country, thousands of veterans are suffering from poverty, homelessness, joblessness, disabilities, and illnesses, including mental health conditions. However, it is not yet too late for them to live a decent and dignified life, and you could just be the beacon of hope that they need.
To extend them meaningful assistance, all you have to do is contact us at Veteran Car Donations and turn over to us any old vehicle that you no longer need.
We'll put your vehicle up for auction, with the proceeds going to our veteran-focused nonprofit partners. These IRS-certified 501(c)(3) nonprofit organizations use the funding that we provide them to deliver quality health care, financial aid, housing assistance, employment opportunities, family support, educational scholarships, psychotherapy services, and many other benefits.
You will also reap rewards from your charitable contribution. You'll get to benefit from our free towing service wherever you're making your donation since we operate in all 50 states. You'll also enjoy our quick and convenient donation process where you don't have to do any paperwork.
You'll also have the privilege of receiving the maximum tax deduction in the next tax season.
Above all, you'll enjoy the ultimate pleasure and satisfaction of doing something extraordinary that can help uplift the lives of our nation's heroes.
We take in nearly all vehicle types, including those that no longer seem to be roadworthy anymore.
If you have any questions or concerns, feel free to call us at 877-594-5822 or you may send us a message here. Check out our FAQs page for more information on our donation program.
Your Donation Can Impact Our Heroes' Future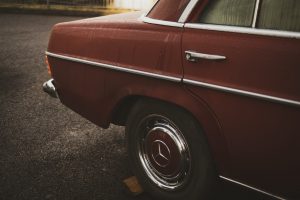 Our veterans deserve a decent life for their honorable service to our nation. Many of them have been suffering long before the pandemic began. Your vehicle donation can make a difference in their lives. Call Veteran Car Donations at 877-594-5822 or fill out our online donation form now!