August 5, 2020
How to Plan a Perfect Weekend Road Trip: Maximize Your Weekend Adventure Like a Pro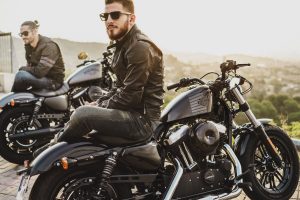 Going on road trips is one of the most popular activities for Americans, especially during summertime when the weather is perfect for getting some fun under the sun.
Road trips are the perfect bonding activities for families and friends. They entail long hours of togetherness and a lot of time to sing songs, play games, and talk about things of common interest. They also provide opportunities to enjoy the sights of the great outdoors as you and your companions take turns at the wheel until you get to your destination.
For many, a road trip is an adventure in itself before the actual vacation. It is a prelude to even more memorable moments and a source of many happy memories for travelers.
5 Tips for a Perfect Weekend Road Trip 
Road trips seem quite easy and simple, but they are filled with plenty of pitfalls. Just check out those movies that feature scenes about road accidents and dangers on the long drive, and you'll get a good idea of just how challenging planning a successful one can be. While your road trip doesn't need to be perfect, you could help make sure that things go smoothly as best you can.
Here are five things to prepare for before stepping on the gas to begin your road trip:
Decide on a destination.
If it's your first time to plan a road trip with friends or family, it would be advisable to choose a place that's not too far from your location. Find out the activities that you and your group can enjoy in the places where you're planning to go to. Make sure you can safely return home within a day or two without getting too exhausted.
Choose your route.
A single destination can have many routes leading to it, and there are also pros and cons for each choice. You can take the highway for a faster and more convenient drive. On the flip side, however, you can take the scenic route or the road less traveled to appreciate the view. Just make sure that your GPS won't conk out on you if it's an unfamiliar route. Better yet, go old school and bring a backup map.
Consider your vehicle.
Before planning your road trip, consider the type of vehicle you will be using and the people who will be going with you. Long trips are not advisable for small cars and big families as it would get pretty uncomfortable after several hours. Also, consider the fuel consumption of your auto to ensure that you won't go bankrupt with the cost of gassing up. Get your vehicle tuned up before the trip to ensure that you won't encounter any car trouble and get stuck on the highway.
Plan your stops.
Take routes that would allow you to stretch out or go to the toilet after some time. Your muscles can get pretty cramped if they're stuck in a certain position for too long, and your body would appreciate a brief moment to stretch out or answer the call of nature. It will also allow you to pick up some snacks or essentials along the way.
Bring entertainment.
Whether it's a book you've been dying to read or a music playlist, make your road trip even more fun with entertaining activities. Make sure you have plenty of games if you're traveling with kids because they get bored easily.
Ease Our Heroes' Plight with a Vehicle Donation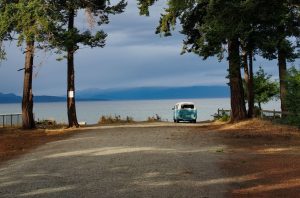 Soldiers are trained to be prepared for any eventuality before they are sent on a mission. It's much like your preparation for your first road trip. Whatever dangers await them, they get trained to face such risks.
Unfortunately, however, many of them are not prepared to face the harsh realities of post-military life. Burdened by their service-connected disabilities and injuries as well as mental health woes, they face great difficulties in transitioning to civilian life. This is made worse by their inability to find jobs and enough support from their respective families, communities, and government, condemning them to a life of poverty and even leading to homelessness.
You can do something to ease their plight — one that won't hurt you one bit and will even be beneficial to you. All you have to do is to give up your old car and turn it over to us at Veteran Car Donations.
We'll sell your donated vehicle through auction and use the proceeds to support the vital programs and services being provided by our charity partners to their veteran beneficiaries. These IRS-approved 501(c)3 nonprofit organizations provide deserving veterans and their families with quality health care, financial aid, housing assistance, employment opportunities, family support, educational scholarships, psychotherapy services, and many other benefits.
Your vehicle donation will entitle you to receive a substantial tax deduction. You'll also benefit from our free pickup and towing service, which is available to all donors residing in all 50 states. 
For more details on our vehicle donation program, including tax deductions and our donation process, visit our FAQs page. Call us at 877-594-5822 or send us a message here should you have any questions or concerns that you'd like us to address. If you're uncertain about your vehicle's eligibility for our program, check out this page to learn what we usually accept.
Protect Our Protectors Today!
Our vets risked their lives to protect the life and liberty that you and your family now enjoy. Express your appreciation for our heroes' deeds by helping them in their time of need. Call us at 877-594-5822 or fill out our online donation form to make a vehicle donation now!