January 5, 2021
Tips to Help You Plan Your Goals the SMART Way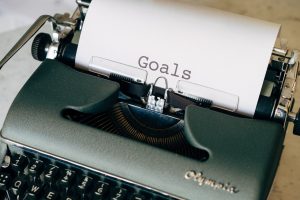 You should be SMART when setting your New Year goals. That is true in a general sense, but there's a more extensive meaning to that. SMART is the acronym for specific, measurable, attainable, realistic, and timely (or time-bound). This applies not only to your New Year goals but to any other kind of planning that you make.
People are more likely to achieve their goals or stay focused if those goals are not impossible to achieve and are within their reach. For example, if one of your New Year goals is to become a millionaire by the middle of next year but you're currently knee-deep in debt, there's a pretty good chance you won't achieve that goal.
Everyone wants to rush things and go for the quick-fixes, but that isn't how life works. Your goals should be categorized as long term and short term, which will make it easier for you to plan your goals and increase your likelihood of success.
Most people have a general idea of what they want for themselves or what they want their future to look like. Planning it the SMART way will help make their goals more attainable.
Here are some tips to help you plan your New Year goals the SMART way:
Cut your goals into bite-sized pieces.
If you want to clear your massive credit card debt and you don't have a high income, aim to do it gradually. Aim to clear 30% by February, then another 20-30% by March. It might be intimidating to face your main goal of eradicating your debt. However, if you cut it into smaller bits, you can slowly but surely get rid of it.
Keep a journal to keep track of your New Year goals.
Every month or so (or a week, depending on the time-frame you've set), list down any achievements or progress you've made. This will help you stay focus and you'll also be able to see how near (or far) you are to your goal.
Prioritize your goals from the most important down to the least.
This will help remind you which ones to put your focus on the most.
Help Struggling Vets Achieve Their Dreams in the New Year
Planning goals for the New Year may be easy for some but hard for others. The less fortunate among us can plan all they want but without help, they'll unlikely to succeed.
Such is the case of our veterans who are languishing in poverty and living miserable lives for a variety of reasons. They are our former servicemen and servicewomen who are suffering from service-connected disabilities and mental health issues, those who are unable to find jobs to support themselves and their families for one reason or another, and those who have fallen deep into poverty and now find themselves homeless, forced to beg for alms from passersby on our city streets and sidewalks.
They need help to turn their lives around — and you can easily do that. All you have to do is to donate an unwanted vehicle to us at Veteran Car Donations. By auctioning it off, we'll be able to convert it into a fund-generating tool for our veteran and military nonprofit partners.
The proceeds from the sale of your donated vehicle will help support the vital programs and services being delivered by these IRS-certified 501(c)(3) nonprofit organizations. Thanks to your donation, they will be able to provide more deserving veterans and their families with quality healthcare, financial aid, housing assistance, employment opportunities, family support, educational scholarships, psychotherapy services, and many other benefits.
As our donor, you'll get to enjoy a maximum tax deduction based on the selling price of your vehicle during its auction. We'll send you the 100% tax-deductible sales receipt of your car within days after its sale. You can then use this receipt to claim your tax write-off in the next tax season.
 You'll also benefit from our free pickup and towing service, which is available to our donors in all parts of the country.
Aside from the material rewards in store for you as our donor, you'll also be privileged to enjoy a most satisfying donating experience, knowing that your act of charity will help transform the lives of our nation's heroes.
You can donate not just your old car but almost any other type of vehicle that you no longer need.
If you want to learn more about our vehicle donation program, feel free to visit our FAQs page. For inquiries or concerns, reach out to us at 877-594-5822 or send us a message online.
Impact Lives of Our Heroes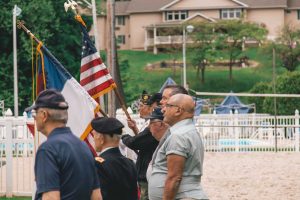 In planning your New Year goals, you may want to include helping the struggling veterans in your community by way of making a car donation for their benefit as one of your immediate goals. Such a donation will surely impact the lives of these neglected heroes. Call Veteran Car Donations at 877-594-5822 or fill out our online donation form now!