May 4, 2020
How to Practice Social Distancing – These 5 Tips on Keeping Your Distance Can Save Lives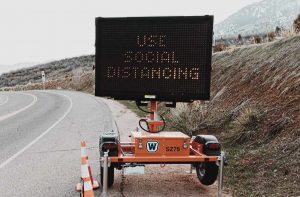 Social distancing is a measure done to limit or slow down the spread of infectious diseases, such as COVID-19. It helps limit the possible exposure of individuals to the virus and also limits the chance of asymptomatic virus carriers to pass on the disease to others.
Social distancing has been proven as an effective technique in containing a viral outbreak, especially if the infection is transmitted through physical contact or through droplets (through coughing or sneezing or speaking). The rate at which the disease spreads can be effectively slowed down and even stopped altogether if proper social distancing is strictly followed.
The 5 Ways of Practicing Proper Social Distancing
Social distancing may be easier said than done. It's not that easy to change habits, especially since we're used to interacting closely with one another. Practicing how to properly observe social distancing can take time, and it can be confusing or even overwhelming at first.
To help make things clearer, here are some tips on how you can properly practice social distancing and go about with your daily lives
If your work is not considered essential, stay at home.
If you're not a frontliner in the fight against COVID-19, you can help in the effort to contain the contagion by staying at home. Doing so limits the chance of you getting in contact with infected individuals and spreading the disease to others.
Avoid dining in restaurants or food courts.
Opt for food pick-up or get the food delivered to your house instead. Make sure to wash and disinfect your hands thoroughly before eating. Eating in restaurants is risky as you may come in contact with other people and you won't know whether the surfaces you're dining or sitting on are contaminated or not.
Maintain a healthy distance from other people.
When you're in an area with other people, maintain a safe distance between you and them. This is meant to avoid the possible spread of the disease. Three to six feet is considered a safe distance from people around you. That is the maximum distance that virus-carrying droplets produced by contaminated persons can stay in the air before falling on the ground.
Try to avoid or limit social visits for now.
If you're in an area where there is a widespread transmission, avoid any social calls or visits. Even if there is minimal or no community spread in your area, remain cautious and limit social contact with others. Be creative. Try virtual meets instead, using online apps so you can still maintain social interaction.
Avoid visiting places during times when human traffic is at peak.
Make your trip during hours when the place is less crowded. Avoid peak hours at all costs, so you can limit your exposure to other people, some of whom may be carrying the virus without their knowledge. Remember that the goal of social distancing is not to shut you off entirely from the world. It means being extra careful not to spread the virus.
Ease the Worries of Our Vulnerable Veterans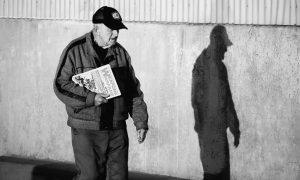 The coronavirus pandemic affects almost everyone — more so our aging veterans whose immune system may no longer be strong enough to ward off the disease. The contagion has only exacerbated the concerns of our former servicemen and servicewomen who were already suffering from a variety of woes long before the COVID-19 outbreak.
Fortunately, we at Veteran Car Donations are still here to take care of our nation's heroes. However, we need your support more than ever.
If you have a vehicle that you are not using anymore, consider donating it to us. We'll put your vehicle up for auction, with the proceeds going to our veteran-focused non-profit partners. These IRS-certified 501(c)(3) non-profit organizations use the funding that we provide them to deliver financial assistance, free medical treatment, employment opportunities, family support, and other essential services to their veteran beneficiaries and their families.
You will also benefit from your charitable contribution since you'll get to enjoy our free towing service wherever your vehicle is located in the country. You can also donate almost any type of vehicle whether in good condition or not.
Furthermore, you'll get to enjoy our quick and convenient donation process where you don't have to do any paperwork. On top of that, you'll have the privilege of receiving a maximized tax deduction in the next tax season.
If you have any questions or concerns, feel free to call us at our toll-free hotline 877-594-5822 or you may send us a message here. Check out our FAQs page for more information on our donation program.
Our Heroes Need You!
Our nation's suffering heroes need all the help that they can get especially during a time of national crisis like what we're enduring now. Extend them your helping hand with a car donation. Call us at 877-594-5822 or fill out our online donation form today!