May 26, 2020
How to Set Up a Dedicated Space to Work from Home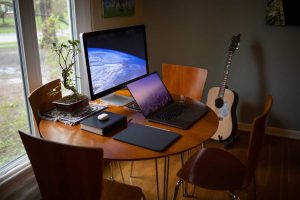 Thanks to the technological advances that have changed the world, people have found it more convenient to use the internet as a workplace instead of actually showing up at a physical office. Now that the coronavirus is affecting people all over the United States and in many parts of the world, people are compelled to practice social distancing by working from home. While this may be a convenient option for most people, it can be a challenging one for others who may have difficulty staying focused on their tasks, especially if they have kids.
To avoid distractions that can keep your attention away from your work, you'll need to set up a dedicated space where you can concentrate on what you need to do without interruptions.
5 Tips to Set Up the Perfect Workspace in Your Home
If you're one of the people who work from home, Veteran Car Donations shares these tips to help you set up your ideal workspace.
Make a separate room or any quiet area as your workspace.
It's best to choose a quiet space such as the basement, attic, or a spare bedroom as your home office. To create an atmosphere that promotes concentration and focus, the doors should be closed when you're working to avoid people from coming in and out. If you don't have an extra room, then any quiet space will do. The workspace must be walled to avoid distractions such as loud noises and activities.
Choose an area with good lighting.
In the process of choosing an area to set up your desk, it's also important to consider the light that comes in. Good lighting is essential because aside from preventing eye strain and headaches, it's also a great way to boost your mood for the day. For the best lighting, choose an area near a window where natural sunlight can seep in.
Invest in a good desk.
You're working to earn money, so it's just reasonable to choose a desk you can comfortably work on, even if it means going over your allotted budget. Since you'll also be spending most of your time there, you might as well choose the one you like. A good desk can make a huge difference between sloppiness and productivity.
Choose a comfortable chair.
Investing in a good chair also matters, especially if your work involves keeping you in front of the computer the whole day. Choose a chair that offers lower back support to avoid spending the next few days struggling with back pain. Aside from this, a good chair can also have an impact on your work attitude and mood for the whole day.
Decorate it.
It doesn't matter if you want minimal decorations or wildly extravagant ones. The goal is to create a workspace where you'll feel comfortable working in. The decorations will help add personality to your home office, which can enhance your working atmosphere.
Here's How You Can Reach Out to the Suffering Vets in Your Area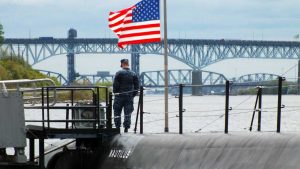 While setting up your dedicated workspace at home, spare a thought for the suffering veterans in your area who neither have such space nor any work opportunity that can help ease their miserable lives. These are our former troops who are bearing the brunt of their service-connected disabilities and injuries, including mental health issues, joblessness, and lack of decent shelter.
If you have an old beater, you can use that to extend significant assistance to our nation's heroes. All you have to do is to donate that vehicle to us at Veteran Car Donations.
We'll auction off your donation and use the generated funds to support the programs and services of our charity partners. These IRS-approved 501(c)3 nonprofits are at the forefront of providing needy veterans with financial assistance, free medical treatment, employment opportunities, family support, and other essential services.
 You will also receive benefits when you take part in our vehicle donation program. Not only will you get our free pick-up and towing service wherever you are in the country, but your donation will also qualify you to receive a top tax deduction in the next tax season. 
You can donate almost any type of vehicles regardless of their working condition.
To get to know our quick and convenient donation process and other details, check out our FAQs page. If you have questions and concerns, feel free to call us at 877-594-5822 or leave us a message here.
Our Hurting Heroes Seek Your Help Today
If you look around, you'll see veterans in your community in desperate need of help. They are our heroes who fully deserve whatever assistance you can extend to them. Call us at 877-594-5822 or fill out our online donation form to uplift their lives now!