August 27, 2020
How to Set Up a Good Back-in-School Evening Routine for Your Kids
Consider late nights spent playing video games or watching television a thing of the past. Now that school is about to restart, kids need to begin ditching their summer evening routines, especially if these involved staying awake until the wee hours of the morning.
Summer's ending is inevitable. Eventually, lazy days at home will be replaced with the frenzy of attending to your kids' daily school needs.
To make sure everyone will be up to speed and well-adjusted for the long school days ahead, here are three tips for setting up an efficient evening routine for you and your schoolchildren:
Make lunches or snacks during the evening.
Prepare your youngsters' packed lunches or snacks at night as part of your evening routine. This way, you'll save a lot of time in the morning, which you can use to prepare breakfast for your family. Making your kids' packed lunches the night before will also give your children a chance to get involved in the preparation of their meals. Try to ask them their preferences. Do they prefer a ham sandwich for Monday instead of cheese? Do they want to eat an apple instead of orange? Allow them to decide what their meal for their day at school is going to be. They'll be more likely to eat everything in their lunch boxes if they get to pack the foods that they want.
Double-check the items inside their backpacks.
No one likes forgetting things. It's pretty stressful for kids to arrive at school only to find out that they've forgotten an important notebook or some other items they need back home. During the evening, do a last-minute check on the things they will be needing for the next day. Go through their homework or assignments one final time, double-check their school materials like their pencils, crayons, and notebooks. If they have special events or field trips, make sure that their permission slips or passes are safely in their backpacks.
Choose and lay out their school clothes.
Iron and lay out their school clothes the night before so that everything is ready in the morning. Make sure to take the weather into account so that your kids won't get caught off guard when it rains or snows. Imagine wasting time picking out clothes that are best used for warm weather only to have rains fall during the day.  Kids often have favorite shirts, dresses, and hoodies. Allow them to choose what they want to wear.
Have a Heart and Help Out Our Former Troops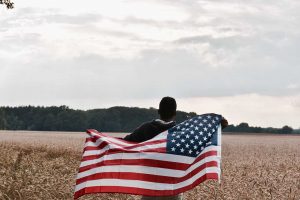 Do you have an old car that you're planning to get rid of? We at Veteran Car Donations are here to offer you the best way to do it. When you donate that vehicle to us, we'll transform it into a powerful tool that can uplift the lives of the struggling veterans and their families in your area. At the same time, we'll provide you with the most satisfying giving experience, one that's quick, convenient, and hassle-free.
We'll auction off your donation and use the proceeds to support the life-changing programs and services that our charity partners provide to their beneficiaries. These IRS-certified 501(c)3 nonprofits are dedicated to improving the living conditions of veterans who are grappling with unemployment, homelessness arising from extreme poverty, and their service-connected disabilities and illnesses, including mental health disorders.
These nonprofits provide their beneficiaries with quality health care, financial aid, housing assistance, employment opportunities, family support, educational scholarships, psychotherapy services, and many other benefits.
Becoming our donor is easy. All you have to do is contact us, which will take up just a few minutes of your time in the comfort of your home.
Donating a car to us will allow you to do something good for the suffering veterans in your community. Your magnanimous gesture will also entitle you to receive several rewards, including a maximum tax deduction in the next tax season. You'll also benefit from our free pickup and towing service, which is available in all parts of the country.
You can donate not just your old car but almost any other type of vehicle regardless of its condition.
If you want to learn more about our vehicle donation program, feel free to visit our FAQs page. For inquiries or concerns, reach out to us at 877-594-5822 or send us a message online.
Help Us Take Care of Our Heroes Today!
You can impact the lives of our hurting heroes with a simple car donation. Show them your appreciation and gratitude for all the sacrifices they've done for our nation to allow us to live in a free, secure, and progressive country. Call us at 877-594-5822 or fill out our online donation form to get started with your car donation now!