December 2, 2019
How to Shop Cyber Monday Like a Boss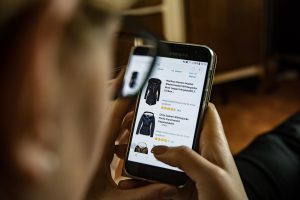 Did you know that Cyber Monday was the biggest shopping event of the year in 2017 and 2018? Needless to say, it has come a long way from how it was when Shop.org launched it in 2005. Now that almost everyone has access to high-speed internet and mobile devices, online shopping has undoubtedly increased.
However, even though more of us are doing online shopping now, not many of us are taking advantage of this mode of shopping. Contrary to what most people may think, scoring the best deals takes a lot of work – and many of us have little knowledge of such kind of work.
What are the 6 Tips and Tricks on How to Shop Cyber Monday Like a Boss?
If you're not someone who likes to stand in a three-point stance outside the mall while waiting for its doors to open for Black Friday sales, then Cyber Monday this December 2 is the perfect shopping holiday for you. If you want to snag the best deals without having to leave your house, you'll need to take a look at Veteran Car Donations' six tips and tricks for shopping Cyber Monday like a boss:
Track deals early.
Since Cyber Monday ads are released earlier each year, you can use this lead time to figure out which retail websites feature the best deals on the products you're after. As you go, try to bookmark their websites and create a separate folder to keep everything organized. As soon as deals go live, you'll be ready to pounce on them.
Sign up for retail newsletters.
Take note of all retailers that you're planning to patronize and sign up for their email newsletters a few weeks before Cyber Monday. Doing so will not only keep you updated on the latest deals and promotions, but you may also get a chance to get special coupons that are exclusive to their subscribers.
Follow retailers on social media.
If you want to hear about flash sales from your favorite retailers, the best strategy would be to follow them on social media.
Most time-limited deals, as well as sales on particular categories and products, are usually posted on their Twitter accounts. If you want to zone in on hopefully relevant offers that are highly targeted, follow their Facebook accounts. For visual shoppers who'll do this, they will get to see their favorite products in context before purchasing them.
Read up on deal blogs.
You could gain a lot of insights from deal blogs that provide the latest information on promo codes, pricing, and offers that aren't advertised. Reading up on what the deal bloggers have to say will save you a ton of legwork.
Don't forget to compare prices.
Planning to do your shopping on the go? Before you place an order, consider downloading a mobile app that allows you to compare prices. You can find price comparison websites out there to help you score the best deals.
Consider shipping costs.
You'll need to factor in shipping costs when you're trying to determine which retailer offers the best deal on the item you want. Although countless stores offer free shipping on Cyber Monday, others don't.
Do You Want to Help Our Retired Troops?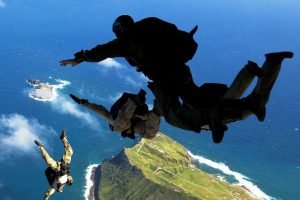 Did you know that you can help a homeless vet get a job, a roof over his head, and free mental healthcare if you donate your unwanted vehicle to Veteran Car Donations? With your donation, our IRS-certified 501(c)3 nonprofit partners will be able to receive the additional funding that they need to sustain the delivery of the various essential services they provide to our nation's heroes. Just fill out our online donation form or call us at 877-594-5822 to jump-start your donation process.
We welcome any type of vehicle donation from anywhere in the country. In return, you'll receive free towing and a maximum tax deduction in the next tax season.
For more information, check out our FAQs now. For inquiries, you can call us any time at our toll-free hotline or send us a message online.
Your donation will surely mean a lot to our retired troops who are beset with problems and struggling in their transition to civilian life. Call us at 877-594-5822 and help make their lives better with your vehicle donation!