January 9, 2020
January 9 – National Law Enforcement Appreciation Day: 4 Tips on How to Show Your Appreciation to Law Enforcers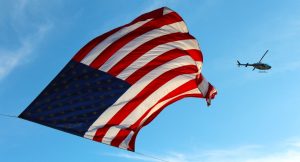 Did you know that the United States has three basic types of law enforcement agencies? These are the local, state, and federal agencies. While the police and sheriff departments fall under local jurisdiction, the state or highway patrol is under state, while the Federal Bureau of Investigation as well as the U.S. Secret Service are identified as federal law enforcement agencies.
Those brave individuals who have chosen to make a career in our nation's protective services willingly put their lives on the line every single day to protect the people in the areas under their control. If you have a friend or a family member who works in law enforcement, January 9 – National Law Enforcement Appreciation Day, or L.E.A.D., is the perfect opportunity to tell them how thankful you are for their service.
4 Tips on How to Show Your Appreciation to Law Enforcers
There's nothing like a kind word or gesture to reaffirm a person's worth. For this reason, Veteran Car Donations encourages you to take the time to demonstrate your appreciation to the law enforcers in your community by doing any of the following suggestions below:
Wear blue.
One of the meaningful ways to show your support and gratitude toward your local law enforcers is to wear blue on their special day. Seeing people wearing blue as a way of supporting them will boost their morale and inspire them to work even better.
Display your blue lights.
In 1986, a Philadelphia police officer named Daniel Gleason was killed in the line of duty. Project Blue Light began when his surviving mother-in-law, Dolly Craig, placed two bright blue lights in her living room window for the holidays in 1988 to honor Gleason's memory as well as the officer's widow who passed away in a car crash. Since then, Project Blue Light has spread, with various agencies throughout the United States staging their own Project Blue Light ceremonies in recognition of our fallen heroes.
When you place a single blue light in your window, you honor the officers who serve and protect your community while remembering the sacrifices of the officers who have passed away.
Pay for a police officer's meal.
If you see a police officer in a coffee shop or having a meal in a restaurant, you can give them a pleasant surprise on National Law Enforcement Appreciation Day by picking up their bill. You can also deliver some bagels to a police station or buy a law enforcement officer a cup of coffee if you see one.
Follow the law.
One of the best ways to celebrate National Law Enforcement Appreciation Month is to simply follow the law. The officers would very much like to see you talking to them casually than to see you sitting in the back of the police car.
Do You Have a Car that You Want to Get Rid of?
If you want nothing more than to get your old car off your property, consider donating it to Veteran Car Donations. When you do so, you'll support the brave men and women who fought for us and risked their lives to defend our freedom and protect our security. Many of them are facing hard times as they are burdened with various problems including lack of employment, service-related disabilities and mental health issues, and homelessness due to poverty and lack of support.
With your help, these needy veterans will have a chance to receive financial assistance, free medical treatment, employment opportunities, family support, and other life-transforming benefits.
In return for your contribution, you'll receive a top tax deduction and free towing service among other benefits.
We accept donations of nearly all types of vehicles whether in good working condition or not. You can make your donation wherever you are in the United States since we have vehicle donation programs in all 50 states.
For more information about our donation process, visit our FAQs page. For inquiries, feel free to call us any time at 877-594-5822 or leave us a message online.
Show Our Veterans They're Not Forgotten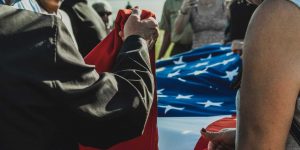 As we mark January 9 – National Law Enforcement Appreciation Day, let's show our nation's heroes that they're not forgotten. Call us at 877-594-5822 or
fill out our online donation form to get started with your car donation. We'd love to hear from you!