July 30, 2020
Spot Work-from-Home Scams with These 5 Tips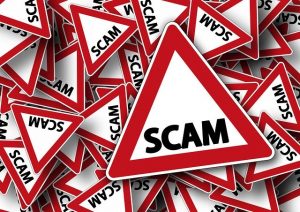 Working from home is becoming more and more popular in the United States. Even before the coronavirus pandemic hit the country, there were already more than 5 million Americans who worked remotely. With flexible hours, zero distractions from co-workers, and the freedom to wear comfy clothes and be their own boss, we can't see why people won't like to work remotely.
If you're thinking of hopping on the bandwagon, one of the first things you need to know is that work-at-home scams are pretty common these days. Fraudsters are highly skilled in duping job seekers into providing their personal financial information. They pose as hiring managers or recruiters. It's so easy to do since anyone can post a job hiring ad online.
To make sure that you don't fall prey to scammers, here are five tips to guide you:
Research the company.
If you hear about a company that's inviting job seekers or a friend of a friend told you about it, you must research about that company first before accepting any job offer. Visit their website or social media platform, read their profile, look at reviews, and if possible, reach out to anyone connected to the company other than the person who interviewed you. 
If you can't find any traces of the company online, you're most likely dealing with a scammer.
Watch out for red flags.
Work-from-home scams are no longer uncommon, making it easier to detect basic signs of an illegitimate job. Here are some of those signs:
The job pays a lot for a little work.
The job requires you to shell out a sum of money.
The recruiter offers you the job immediately without asking about your past experiences or checking your references.
The recruiter asks for your personal financial information early on in the interview process.
The posting has spelling and grammatical errors.
The email address provided is personal.
The interview is only done through online chat.
Ask questions
Asking questions is a must, especially if you're having suspicions about the position or the company itself. Prepare a list of questions to whoever posted the job wanted ad so you can get a clear understanding of what the job is all about and what the successful applicant is supposed to do at work.
You might also want to ask them about their top revenue streams, their company's history, and the location of their corporate headquarters. These questions will probably leave scammers petrified.
Be wary of specific keywords.
Most scammers use certain keywords and phrases to entice job seekers. If you see any of these words in a posting, there's a chance that it's bogus:
Quick money
Free work from home jobs
Envelope stuffing
Multi-level marketing
Investment opportunities and seminars
Unlimited earning potential
The job description should sound legitimate.
Legit employers see to it that they provide a detailed list of responsibilities and qualifications for interested job seekers, which is why a job description that shows little information should be considered suspicious. If you're looking at a job description that doesn't pay attention to credentials, or one that guarantees that you'll get the job immediately, think twice before applying.
Give Veterans Genuine Hope of a Bright Future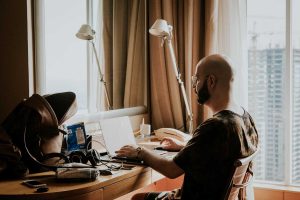 Among victims of scammers are former members of our armed forces who badly need jobs to support themselves and their families. These veterans are having such great difficulty in looking for stable and decent-paying jobs that they tend to hold on to any promise of a better life — even if it eventually turns out to be a hoax.
You can help provide them genuine hope of a bright future for themselves and their families. All you have to do is to donate any vehicle you no longer need to us at Veteran Car Donations.
Once we have your automobile, we'll have it auctioned off. We will then transfer the generated funds to our charity partners, enabling them to render services to more needy veterans and their families living in your local area. Your donated vehicle will help our charity partners in providing them with employment opportunities, quality health care, housing assistance, financial aid, and benefits for their families.
As our token of gratitude, we'll be sending you a tax-deductible receipt, which will entitle you to claim a maximized tax deduction in the next tax season. You will also benefit from our free pick-up and towing services.
You can donate almost any type of vehicle whether in good condition or not. You can make such a donation anywhere in the country since we have vehicle donation programs in all 50 states.
For more information about our program, you may browse through our FAQs page. Send us a message here if you have any concerns or inquiries, or give us a call at 877-594-5822. 
Uplift Lives with Your Car Donation Today!
Give the struggling veterans in your community real opportunities to turn their lives around. Call us at 877-596-5822 or fill out our online donation form to get started with your car donation now!