December 7, 2018
How to Spread Holiday Cheer: 11 Ways of Bringing Smiles to the Faces of Needy Folks
It's the most wonderful time of the year once again! We'll be seeing smiling faces of little kids building snowmen with their folks, families gathering in their homes sipping warm eggnog, jovial carolers strolling around the neighborhood, and excited children getting ready to welcome Santa.
Unfortunately, it's not always a jolly Christmas for everyone. Some will be celebrating it alone, and others don't even have a shelter to keep themselves warm. However, with your kindness and generosity, you can bring the true meaning of the holiday season to these needy people. It's all about spreading love and compassion all around us.
Christmas should be a time for EVERYBODY to enjoy and feel their happiest moments. Whether you're taking time to visit an orphanage or simply reaching out to a friend who's spending the season away from family, what really matters is that you're being there for people who need company.
Here are 11 simple ideas we've come up with to help you spread holiday cheer to those around you:
Invite someone for dinner.
Do you know of anyone who might be celebrating the holidays on their own? This is your chance to call them. Have them come over to your cozy nest and bond over a delicious meal you've prepared.
Bake Christmas cookies.
Seriously, who can't say no to cookies? Take out your grandma's secret recipe and bake those goodies. Your friends and neighbors will definitely appreciate your effort in more ways than one.
Mail a handwritten note.
In today's high-tech age, handwritten letters seem to have lost their place in the world. As they become more and more forgotten, penning someone a letter makes it even more meaningful. So, get your pen and paper ready to let your loved ones know how special they are to you!
Do something nice for a stranger.
There are countless ways to brighten one's day. Buy coffee for the person standing behind you in line. Offer to help an old lady cross the street or simply open the door for somebody. Even a smile or a random compliment alone can already mean a lot to another.
Get in touch with an old friend.
If you haven't caught up with one of your favorite childhood or high school friends for ages, this would be the perfect opportunity for it. Thanks to technology and social media, there's no more reason for us to face difficulty in contacting them even if they live on the other side of the planet.
Offer to do chores for your neighbors.
Do you see your elderly neighbor struggling to shovel snow from his driveway? Do you live next door to a frail grandma needing help with her outdoor decor? Why not make things easier for them by lending a hand?
Sign up to be a volunteer.
Whether it's at a soup kitchen or retirement home, one of the best ways to help others in need is by offering your time and serving them. Your good deed will not only bring happiness to the residents but will also mean a lot to the staff.
Sing the jingles.
Christmas is incomplete without jolly carols. Join the church choir or invite your friends and family members to go out and spread holiday cheer by singing your heart out.
Organize a fundraiser.
The holiday season is all about love and kindness. It's the best time to help the less privileged families in your community by holding fundraising events for their benefit. It can be as simple as holding a bake sale or arranging a fun run with colleagues and friends.
Show your gratitude to our service people.
We're talking about our firemen, teachers, house cleaners, mailmen, and of course, our brave troops. Make them feel appreciated by giving them gifts that will delight them.
Donate to a charity of your choice.
Is there a certain cause that you've always wanted to support? Christmas is the ideal time to do it. Donate anything that will help the needy—food, clothes, toys, essential items, and even money.
Spread Holiday Cheer with a Car Donation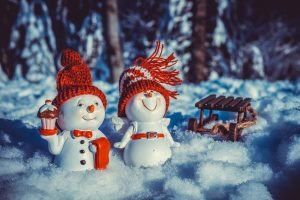 Some of the people who need holiday cheer the most are our former troops, many of whom are still suffering from service-connected disabilities, physical and mental health issues, lack of jobs, and homelessness due to extreme poverty.
Considering the invaluable service they've done for our nation—safeguarding our liberties and protecting our security—it's time we show our gratitude and appreciation by giving back. All it takes is an auto donation from you!
We at Veteran Car Donations are dedicated to helping out our less fortunate vets and their families as best as we can. We transform the vehicles donated to us into fund-generating tools, enabling our charity partners to provide them with mortgage-free and specially adapted homes, free physical and mental health care services, job opportunities, education scholarships, and other benefits.
In case you're worried about a lengthy donation process, don't be. We offer a process that's not only quick but also simple and convenient. Once you've informed us of your decision to contribute, we'll gladly take over and finish everything for you, including the processing of documents and the free towing of your vehicle.
As for the types of vehicles you can donate, we're open to pretty much all types. You can donate cars, trucks, motorcycles, boats, campers, golf carts or even an aircraft. We even take vehicles that are damaged or barely running!
While your vehicle donation will directly impact the lives of our veterans, you too will benefit since your charitable contribution will entitle you to a top tax deduction after your vehicle is sold at auction.
For more information on our car donation program, check out our FAQs page. For inquiries, you can call our toll-free 24/7 hotline 877-594-5822 or send us a message online.
You can donate to Veteran Car Donations by either calling us or filling out our online donation form. We accept vehicle donations wherever you are in the United States since we have car donation programs in all 50 states.
Gladden the Hearts of Our Vets
Now that you have some ideas on how to spread holiday cheer, we can only hope that you'll do one that will benefit our struggling veterans and their families. Call us at 877-594-5822 and bring smiles to the faces of our veterans with your car donation!