January 1, 2021
3 Tips on How to Set Your Life on the Right Path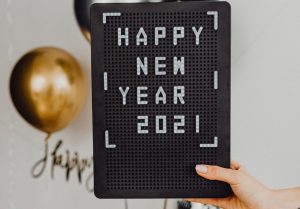 There are plenty of reasons why people are excited about the New Year. It's a fresh start for all of us, another chance to achieve what we want in life.
Move on from the mistakes you made and the bad experiences that happened to you in the previous year. You have a clean slate and another set of 365 days ahead of you, all brimming with great possibilities.
Your bad habits will have to go. Promise to yourself that you'll make positive adjustments to your life in the New Year.
Check out these top tips on how you can start the New Year right and be on the right path to becoming the best version of yourself.
Make your New Year resolutions.
It's not only a tradition, but it's a form of affirmation with yourself on the kind of person you want to be and the goals you want to achieve in the New Year. Resolutions will help you point your life in the direction that you want. However, it's up to you to stay the course so you can achieve your goals.
Cut off negative or toxic people in your life.
There may be people in your life who aren't good for you. They bring more negative emotions or influence than positive ones. Cut these people off your life! When you do that, you'll find yourself growing (and glowing!) in a way that you've never imagined yourself before. Sometimes, the only reason why we're not as happy as we can be is that some people in our circle weigh us down.
Know your limitations.
Don't beat yourself up over things that you can't do yet or you aren't ready to face yet. Know that you have limitations and that it's okay to have them. You'll eventually overcome these limitations, but it won't help if you constantly blame yourself for failing to hurdle those obstacles quickly enough.
Start the New Year by Getting Rid of the Clutter in Your Life
One way you can start the New Year right is by getting rid of the clutter in your life. That should include all unwanted things that still occupy space in your home. If you have an old car that you no longer use for whatever reason, get rid of it!
The best way to dispose of such a vehicle is to turn it into a powerful tool that will help uplift the lives of the less fortunate. That's what will happen when you donate that auto to us at Veteran Car Donations. We will use that vehicle to transform the lives of the struggling veterans in your local area. These are our former military members who are suffering from service-connected disabilities and illnesses, including mental health issues, unemployment, lack of support, and homelessness.
We're on a mission to provide our nation's heroes the decent and worthwhile life that they deserve. We collect vehicle donations and sell them at top auction houses, after which we distribute the proceeds to our charity partners. In turn, these IRS-certified 501(c)(3) nonprofit organizations use the money to provide needy veterans and their families with quality healthcare, financial aid, housing assistance, employment opportunities, family support, educational scholarships, psychotherapy services, and many other benefits.
While your charitable contribution will provide destitute veterans and their families with the assistance they badly need, you, too, will benefit from your charitable contribution. You'll get to enjoy our free towing service and our quick and convenient donation process where you don't have to do any paperwork. On top of that, you'll have the privilege of receiving a top tax deduction in the next tax season.
That's not all. The best reward you'll get is the priceless feeling of satisfaction, knowing that your act of charity will help improve the living conditions of our neglected and suffering veterans.
We accept almost all types of vehicles, regardless of their age or condition. Our free pickup and towing services are available in all 50 states, which means that you can make your donation wherever you are in the country.
If you're interested to learn more about our vehicle donation program, feel free to visit our FAQs page. If you have any questions for us, call us at 877-594-5822. You may also contact us here and we will get in touch with you as soon as we can.
Get Rid of That Clunker Now!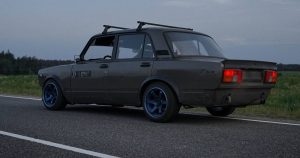 Are you ready to start the New Year right by getting your hands off your clunker? Hand it over to us now, and we will use it to help our heroes realize their hopes and dreams for the New Year. Call Veteran Car Donations at 877-594-5822 or donate here now!