January 3, 2021
Tips to Increase Your Chances of Keeping Your Resolutions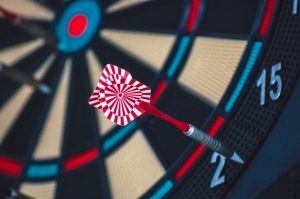 Every New Year is a new chapter in our lives. We're given a clean slate to start over. It's another chance to make positive changes in our lives.
We can't possibly undo the mistakes we made or the bad experiences we had in the previous year. However, the New Year presents another set of 365 days that will provide us opportunities to improve our lives, using the lessons we learned from last year's failures.
We all have an ideal future we hope to achieve, which is why we create New Year resolutions. However, some people write their New Year resolutions when the New Year has already started. They later realize that the goals they've set are too broad or too big and quite impossible to attain. Others lose their focus and give up on their goals.
 Don't be like them. Make your resolutions before the New Year begins and stick to your goals. We've listed some useful tips here to help you increase your chances of keeping the resolutions you'll be making or have already made for the New Year.
Take baby steps.
Don't go for huge leaps in setting goals for the New Year. Small steps may be slower and take longer, but they won't require huge adjustments that you might not be ready to face yet. For example, if you want to eat healthier, make small changes to your diet that you'll be able to incorporate regularly in your daily life.
Do accountability checks.
Set a certain month or period where you can make accountability checks for the goals you've set. Check on your progress and reflect on what you've done to make your New Year goals more achievable. Also, see what you're lacking or what you need to do before you can reach your goal.
Ask for support.
Tell your close friends or family about your goals for the New Year and ask them to help you stick with those goals. Ask them to remind you of your goals or check on your progress. You can also rely on them for encouragement and support while you strive to reach your goals.
Help Our Veterans Realize Their Dreams
Everyone has different goals for the New Year ahead. For many of our veterans, however, their New Year goals are quite simple: Get decent and stable jobs so they'll be able to support themselves and their families, roofs over their heads so they need not be forced to live on the streets, assistance to help them cope with their service-connected disabilities, and treatment for their illnesses, including mental health disorders.
You can help them realize their dreams and aspirations with a simple auto donation to us at Veteran Car Donations. Such a donation can transform the lives of the suffering vets in your community.
Once we have your automobile, we'll have it auctioned off. We will then transfer the proceeds to our charity partners, enabling them to render services to more needy veterans and their families living in your local area. These services include providing their beneficiaries with quality healthcare, financial aid, housing assistance, employment opportunities, family support, educational scholarships, psychotherapy services, and many other benefits.
As our token of gratitude, we'll be sending you the 100% tax-deductible sales receipt of your car. This will entitle you to claim a maximized tax deduction in the next tax season. You will also benefit from our free pickup and towing services.
The best reward you'll get, however, is the experience of feeling the joy and satisfaction of contributing to the improvement of the living conditions of our nation's heroes.
You can donate almost any type of vehicle whether in good condition or not. You can make such a donation anywhere in the country since we have vehicle donation programs in all 50 states.
For more information about our program, you may browse through our FAQs page. Send us a message here if you have any concerns or inquiries, or give us a call at 877-594-5822. 
It's Time to Give Back to Our Heroes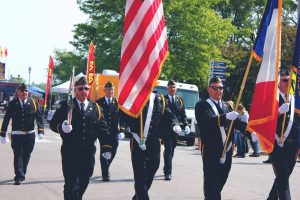 Have you always wanted to give back to our veterans — the heroes who risked their lives to protect ours? This is your chance to do so. A simple vehicle donation will surely make a difference in their lives. Call Veteran Car Donations at 877-594-5822 or fill out our online donation form now!