October 6, 2020
How to Stop Worrying: 5 Ways to Stop this Unhealthy Habit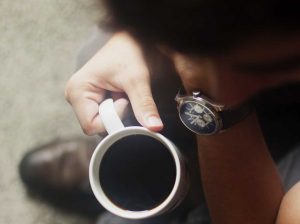 While it may be true that worrying can help people prepare for the unexpected, too much of it can make life unbearable. Keeping negative thoughts, anxieties, and doubts in your mind can be detrimental to your emotional and physical health. If you have this unhealthy habit and you can't seem to let go of it despite many attempts to do so, we're here to help you.
Here are the most effective ways to deal with your worrying mind:
Write down all your worries.
Instead of feeling sorry for yourself, get a pen and some pieces of paper and write away all the things that worry you. Doing so will allow you to clear your head of toxic thoughts, and this will help you feel better.
It's important to acknowledge all of your negative thoughts and transfer them on a piece of paper. Once you recognize the things that normally bother you, ask yourself whether they're solvable or already beyond your control. Accept the fact that some situations are meant to be unmanageable. Simply focus on those things that can be changed.
Think of proactive ways to solve your problems.
After you've finished listing down your worries and identifying which ones can be effectively dealt with, you need to come up with actions that can solve them. Think of a solution for each perceived problem, and make sure that you keep it detailed.
If you're distressed about your weight, map out your fitness goal. Sign up for a gym membership, start eating clean, and throw away those junk foods. If your financial situation has been making you feel tense lately, make a plan to spend less and earn more.
Distract yourself.
Mental health professionals usually advise people with anxiety disorders to engage in hobbies that spark their interests. Keep your mind and body busy by performing productive activities that you've always enjoyed doing. Read an inspiring book, bake a cake, write a short story, or sweat those worries away at the gym.
Talk to someone.
Whether with a close pal or your spouse, sharing your thoughts can ease your feelings of anxiety. Open up to a loved one who you expect will listen to you intently. Aside from emotional support, your friends and family can give you valuable advice that might help you fix your problems.
If you happen to be a chronic worrier or you have no one to talk to, try to get help from a counselor or psychologist. You might also want to consider joining a support group for people with anxiety problems in your community, or perhaps an online support forum.
Cry it out.
It's okay to cry whenever you feel like you couldn't handle a dreadful situation anymore. Many people hold back their tears just because they don't want others to perceive them as weak when in reality, crying can lighten up your mood and relieve you of stress.
Get Rid of Your Worries by Helping Us Transform Lives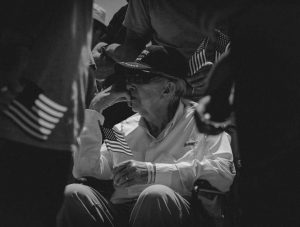 Instead of draining yourself emotionally with worrisome thoughts, how about using that energy to help the destitute and disadvantaged veterans in your area? All you have to do is to donate your old and unwanted vehicle to us at Veteran Car Donations.
This way, you'll be able to get your hands off an unwanted car with ease and at no cost to you. At the same time, you'll be helping transform the lives of the struggling veterans and their families in your community. As a bonus, your charitable contribution will entitle you to receive a top tax deduction! Now, isn't that's a great way to say goodbye to your worries?
Veteran Car Donations is committed to improving the living conditions of our retired military members who are facing major challenges in life. Together with our military and veteran nonprofit partners, we work tirelessly to give these men and women all the opportunities they need to live decent and fulfilling lives.
We collect donated vehicles and sell them through auctions, with the proceeds distributed to our nonprofit partners. These IRS-approved 501(c)3 nonprofits use the funding to provide their beneficiaries with free quality health care, financial aid, housing assistance, employment opportunities, family support, educational scholarships, psychotherapy services, and many other benefits.
You won't go home empty-handed. We'll provide you with great incentives such as the free towing of your vehicle wherever it is located in the country. Your charitable contribution will also entitle you to receive a maximized tax deduction in the next tax season.
We accept nearly all types of vehicles, whether in good condition or not.
To know more about our quick and easy donation process, check out our FAQs page. If you have any questions or concerns, call us at 877-594-5822 or send us a message here.
Make Our Heroes Smile Today!
Let our nation's heroes know how much you appreciate their service with a simple act of charity. Call us at 877-594-5822 or fill out our online donation form to get started with your car donation now!