September 6, 2019
How to Succeed in College as a Veteran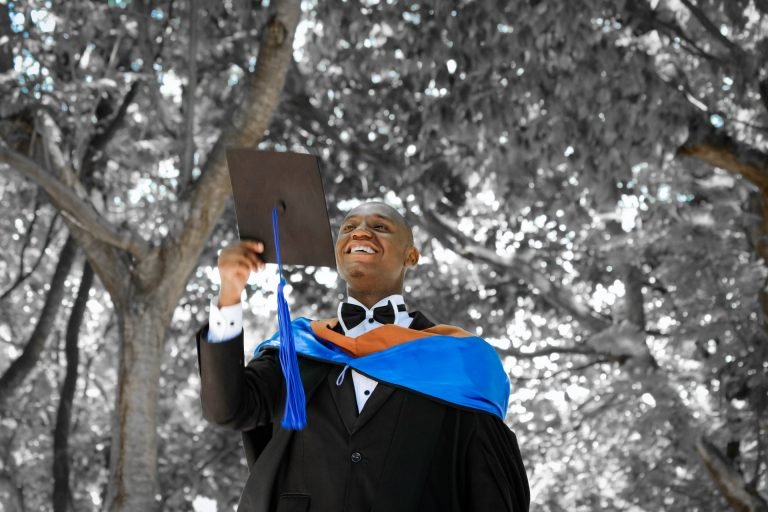 Following their separation from service, our veterans find themselves wondering what's next for them in life. Many use the time to catch up with their families at home as they make up for their long absence. Some look for jobs right away, while others go back to school to finish college.
If you happen to be one of the thousands of our former servicemen and servicewomen who plan on returning to college or are currently a student already, you need to be ready for the challenges that may come your way inside and outside of the campus.
To help you pursue your dreams of getting a degree, here are tips on how to succeed in college as a veteran as shared by college professors and others who work with veteran students:
During your time in the military, you've already been trained to come up with strategic plans and stick to them. You can apply the same mentality in school. It's best for you to consult your selected school for academic advising before enrolling on a course. That way, you can seek clarification about certain areas of study that you are interested in and learn more about the different programs the school offers. Advisors can also help you arrange a degree plan.
Remember the good old days of boot camp where you and your fellow soldiers were trained to fold your uniforms and keep things in order? Get that habit going and, trust us, you'll be a model student in no time!
Develop good study habits
If studying at the last minute or pulling an all-nighter has always been your thing, it's time you finally get rid of that habit.
Joining a study group is one way to keep you motivated. Find people who take studying seriously and those who'd also want to see you succeed. By surrounding yourself with them, you get to acquire the same habits and expand your social circle at the same time.
As much as possible, keep your cell phones and other gadgets out of your reach during your study hours. These gadgets will only serve as major distractions for you.
Join organizations and other extracurricular activities
Getting involved in organizations is a great way to meet new people, discover a new passion, and de-stress yourself from schoolwork.
You can also take part in civic or cultural groups, honor societies, sororities or fraternities, and of course, sports teams.
Just because you're no longer in the military doesn't mean that there's no one to readily assist you anymore. Like your former military base, schools offer many programs and resources that will help you with whatever concerns you may have. You have career counselors, advisors, professors, and tutors who will gladly lend you their hand.
You can take advantage of any available resources, including those that are not veteran-related.
Visit your professor during office hours
Professors admire students who go to them for consultation during their free time. To them, this shows the students' determination to succeed in their studies.
As for online students, they also need to reach out to their professors. They can email their professors and check on their discussion boards every once in a while.
Having a back-up plan is a huge must in just about any situation. By allowing things to go by without considering the possibility of pitfalls, you're likely to end up at a disadvantage, especially if your finances are involved.
Military students are advised to create a financial plan for tuition, living expenses, and other fees. Make sure that you do it ahead of time so that you'll be able to get assistance from your school's financial aid office.
Pursuing scholarships is also advisable. You may want to fill out the FAFSA, or the Free Application for Federal Student Aid, to see what grants or scholarship programs you're qualified for.
Take Part in a Life-Changing Cause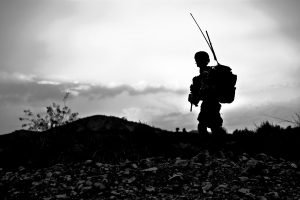 Getting rid of an unwanted vehicle is so much easier and meaningful when you hand it over to Veteran Car Donations. Doing so gives you the opportunity to repay our heroes for their invaluable service to our nation.
We'll auction off your donated vehicle and use the proceeds from the sale to support the programs of our IRS-certified 501(c)3 nonprofit partners that are dedicated to providing assistance to needy veterans and their families. Thanks to the vehicle donations we receive from people like you, our veterans get to receive essential medical care, shelter, food, mental health services, and more.
You will also benefit from your vehicle donation since this will entitle you to claim a top tax deduction in the next tax season. Aside from this, you'll also get to enjoy our free pickup and towing services and our quick, convenient, and no-paperwork donation process.
For more information, check out our FAQs page. If you have questions, call us at 877-594-5822 or send us a message online.
You can make your donation by either calling us or filling out our secure online donation form. We accept donations of nearly all types of vehicles wherever you are in the United States since we have car donation programs in all 50 states.
Donate a Car Today!
Impact the lives of our nation's heroes by donating to us a vehicle that you no longer need. Call us at 877-594-5822 and get started with your car donation!