May 16, 2020
How to Talk to Your Kids About the Coronavirus Outbreak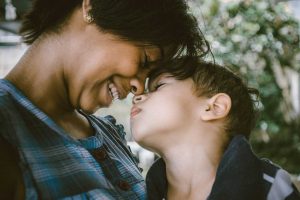 The coronavirus pandemic has turned the whole world upside down with establishments, playgrounds, public places, and schools shutting down. To prevent the contagious disease from spreading further and snuffing out more lives, people in many countries and across the United States are being required to stay at home.
In the hopes of getting some answers, most people are glued to their screens as they monitor the latest news on COVID-19's devastating global rampage or the development of a vaccine or a cure that can protect them and their families from the frightening affliction.
Amid the massive global upheaval, people the world over, including kids, are becoming more and more curious about the coronavirus and how it can affect their lives.
As a parent, you probably wonder how you can talk to your children about the coronavirus in a way that wouldn't cause them to become anxious or fearful about the risk to their own safety.
Tips for Talking to Your Kids About the Coronavirus
While keeping yourself aware and alert, it's extremely important to help your little ones manage their fears and not ignore them. Veteran Car Donations compiled these tips on how to properly talk to your kids about the coronavirus.
Make sure that you get your information from reliable sources.
Your kids have probably heard a lot about the coronavirus contagion from their friends and on the news. However, keep in mind that your children need you to filter the news to them. To make sure that they get fact-based information, you have to ensure the reliability of your sources.
Before you talk to them about the coronavirus or COVID-19, you'll want to make sure that you have a clear understanding of it first by checking on up-to-date information from reliable sources such as the Centers for Disease Control and Prevention (CDC) or the World Health Organization (WHO).
Keep your own anxiety levels checked.
You wouldn't want to talk to your children about the coronavirus if you're feeling overwhelmed, anxious or panicked yourself. Your kids need you to calm down before you attempt to answer their questions or have a conversation with them.
Avoid overwhelming your kids with too much information.
Instead of volunteering too much information, it's better to take cues from your little ones as they tell you about how they feel or what they've heard about the pandemic. It's your responsibility to avoid cultivating unnecessary and frightening fantasies by giving them clear and honest answers. Keep in mind that your answers to their questions have to be developmentally appropriate to keep your children from feeling overwhelmed.
If you don't know the answers to some of the questions raised by your kids, use this as an opportunity to get them involved in finding the answers from the CDC and WHO. Doing so will help you get the facts rather than sensationalized news about the huge number of positive cases and the mounting death toll.
Offer your kids the reassurance that they need.
Since it's only natural for children to worry that they might catch COVID-19, you'll need to give them enough space to share their fears with you. You can start by explaining to them that most of those who get infected feel like they have the flu. Emphasize to them that children don't seem to get as sick as older adults. Speaking to them as calmly and as reassuringly as possible is extremely important because they can easily pick up on it when you worry.
Emphasize the safety precautions that you're taking.
You can make your children feel empowered when you teach them how to keep themselves safe. For starters, remind them to thoroughly wash their hands with soap and running water while singing two "Happy Birthday" songs while they're doing so before they eat, after using the bathroom, and after blowing their nose, cough or sneeze. Next, explain to them why they need to stay home to help stop the spread of the disease.
Help Our Suffering Veterans While You Stay Home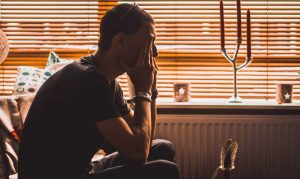 You can touch the lives of the struggling veterans in your community without having to leave your home. By donating almost any type of vehicle to Veteran Car Donations, you give them a chance to receive the assistance they need, particularly during these difficult times.
We'll sell your vehicle through auction and use the proceeds to help our charity partners in providing needy veterans and their families with financial assistance, free medical treatment, employment opportunities, family support, and other essential services.
You will also benefit from your donation since this will entitle you to receive a substantial tax deduction, Moreover, we'll provide you with our free pick-up and towing service wherever you are in the country.
We'd also like to assure you that we've taken certain steps to ensure the safety of our donors at all times during the donation process.
If you're interested to learn more about our work, feel free to visit our FAQs page. Should you have any questions or concerns, you may reach us at our toll-free hotline 877-594-5822 or send us a message here.
Give Back to Our Heroes Today!
Give back to our nation's heroes by donating to us a vehicle that you no longer need. Call us at 877-594-5822 or fill out our online donation form now!