December 20, 2020
Flaunt Your Ugliest Sweater on December 20th!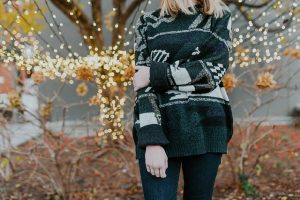 Can you imagine being a kid again, waking up on Christmas morning, brimming with excitement to open your presents? You rushed downstairs all hyped up — only to find out that your Christmas gift wasn't what you expected.
Instead of getting the bike you'd been begging your parents for or the action figure you couldn't wait to get your hands on, you got this bright, red sweater with weird cartoon characters printed in front. You probably felt disappointed and even embarrassed.
Ugly sweaters are iconic gifts that you'll likely remember for the rest of your life. As you grow older, however, you'll realize that they represent so much more than just boring, old sweaters.  When you're well on your way into adulthood, all caught up with life's increasing responsibilities, those ugly sweaters bring you back to a time when everything was pretty much fun and games — a  time when the only problem you had was how to show you liked the ugly sweater given to you by your grandma.
On the 20th of December, take out those sweaters you've hoarded over the years and kept in the deepest recesses of your closet. Bring back the child in you by flaunting your ugliest sweater for the holiday season as you join in the celebration of National Ugly Sweater Day! It's a day of light-hearted fun that serves as a breather from your usual, busy life.
Here are 3 ways of celebrating this kooky event:
Parade in your ugliest sweater in public.
Pick the ugliest sweater you've received through the years. Wear it proudly in public and watch everyone around you smile as a result. Imagine the happiness you'd be bringing to others by just wearing a sweater (They're probably laughing, but who cares, it's National Ugly Sweater Day!).
Buy or sew your own ugly sweater.
If you've thrown away your ugly sweaters, you can still take part by getting one for yourself. Either go to a thrift shop or sew your own ugly sweater. Make sure it's eye-catching and downright ugly.
Host an ugly sweater party.
Host a party and instruct those attending to wear their ugly sweaters. Hold a contest to see who owns the ugliest one. You can even turn the contest into a fundraiser for a charity organization.
Help Suffering Vets with a Car Donation
Did you receive an ugly sweater as a gift? If you did, you should still count yourself lucky. Other people don't get to receive any gift at all even as their woes pile up. Among the less fortunate people you can find in your community are those hapless veterans who for lack of support have been forced to eke out a living on the streets and sidewalks as homeless beggars. Many of our former service members are also without jobs and unable to support themselves and their families. Some of them are even suffering from service-connected disabilities and untreated mental health conditions.
If you have a vehicle that you're not using anymore or was passed on to you by a deceased relative, you can use this to extend life-changing assistance to those suffering veterans. All you have to do is to hand that vehicle over to us at . We'll put your vehicle up for auction, with the proceeds going to our veteran-focused nonprofit partners.
These IRS-certified 501(c)(3) nonprofits will use the funding that we provide them to sustain their delivery of financial assistance, free medical treatment, employment opportunities, housing assistance, family support, and other essential services to their veteran beneficiaries and their families.
Donating to us is quick and easy. We won't hassle you with unnecessary steps or complicated paperwork. All you have to do is contact us.
You won't go home empty-handed after making your donation. You'll receive precious rewards such as the free and fast towing of your unwanted vehicle wherever you had it parked or stored anywhere in the country.
Your charitable contribution will also entitle you to receive a maximized tax deduction in the next tax season.
Perhaps more importantly, your act of charity will give you a feeling of intense satisfaction, knowing that you'll be helping uplift the lives of the heroes residing in your community.
To learn more about our quick and easy donation process, check out our FAQs page. If you have any questions or concerns, call us at 877-594-5822 or contact us here.
Give Our Heroes a Most Beautiful Yuletide Gift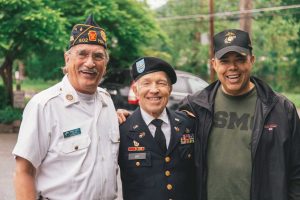 On National Ugly Sweater Day this December 20th, give one of the most beautiful Christmas gifts you can ever give to the needy veterans in your community. Call Veteran Car Donations at 877-594-5822 or fill out our online donation form to get started with your car donation now!