December 10, 2021
Learn More About Human Rights This December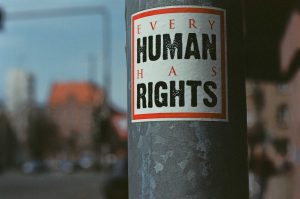 Each person has basic rights and freedoms from birth until death. These rights, also known as human rights, are based on shared societal values that include dignity, equality, fairness, and respect. Besides giving people the power to challenge poor treatment from a public authority, these rights also ensure the protection of all individuals, especially those who are facing neglect, abuse, and isolation.
Some examples of human rights include the right to life, privacy, marriage and raising a family, education, work, social services, asylum, and equal treatment before the law. They also include the right to freedom of thought, religion, opinion, and expression, as well as the freedom from torture or inhumane treatment.
Why Human Rights Are Extremely Important
Human rights are crucial for humans to live together peacefully. Throughout history, knowing one's rights and responsibilities has always been a significant part of every person's life. For generations, nations have exerted collective efforts to promote and protect fundamental human rights. As human needs have evolved with time, the clamor for human rights has also increased.
In observance of Human Rights Day on December 10th, Veteran Car Donations sheds light on the top five reasons why our basic rights are crucial to life.
Human rights ensure people's basic needs are met.
To live decently means having access to necessities like food and water, medicine, clothing, and shelter. Since these things define a person's dignity, they must be included in their basic human rights. Unfortunately, millions of people worldwide still don't have access to these necessities.
Human rights encourage freedom of expression.
Speaking one's mind freely without fear of being attacked has always been a sensitive issue. Even with the rise of technology, many people still find it difficult to share their thoughts without fear of judgment from those who don't agree with them. Since every person is entitled to freedom of speech and expression, they shouldn't feel intimidated to verbalize their ideas.
Human rights encourage fairness in the workplace.
For people to flourish and function in society, each of us has been given the right to earn a living. However, many workers experience abuses and inhumane conditions in the workplace. With the observance of human rights, both employees and employers are guided to create and maintain healthy working relationships.
Human rights give access to education.
People view education as the key to eradicating poverty, especially in societies where poverty is widespread. The right to education compels governments and businesses to build schools and provide the necessary materials for teaching and learning.
Human rights make governments accountable.
The observance of human rights is crucial in communities where human rights violations are rampant. When the Universal Declaration of Human Rights was released in 1948, all governing authorities were provided with guidelines that hold them accountable for their actions or inactions.
Lend a Helping Hand to Our Suffering Heroes
Our former service members risked their lives and endured enormous sacrifices to uphold our rights and freedoms. Unfortunately, many of them were left to fend for themselves when they made their transition into civilian life. Since then, these veterans have been living miserable lives, suffering from homelessness, service-related disabilities, chronic unemployment, and illnesses, including mental health conditions.
If you want to extend a helping hand to them, consider donating an unwanted vehicle to us at Veteran Car Donations.
We'll sell your donated vehicle at an auction and hand over the proceeds to our veteran-focused charity partners. These IRS-determined 501(c)(3) nonprofit organizations use the funding they get from us to provide needy veterans with employment opportunities, free financial, medical, and housing assistance, psychotherapy services, family support, scholarships, and many other benefits.
To show our gratitude for your charitable contribution, we'll send you by mail the 100% tax-deductible sales receipt of your car within days after its sale. This will entitle you to receive the maximum tax deduction based on your vehicle's selling price or value.
We'll also be hauling your vehicle away without charging you a single dollar.
However, the most meaningful reward you'll get for making a charitable contribution to us is the priceless joy of knowing that you've done something to ease the plight of our nation's heroes.
We take almost all types of vehicles, including those that are barely running and with damaged parts. As long as the car you're donating is not stolen, abandoned, or a total wreck with very little or no value, we wouldn't have a problem accepting it.
There's also no problem as far as your location is concerned. We can collect your donation anywhere in the country since our vehicle donation program covers the entire United States.
For more information regarding our donation program, you may visit our FAQs page. If you have any questions or concerns, feel free to reach us anytime at 877-594-5822. You may also message us here.
Donate a Vehicle to Help Our Struggling Vets Today!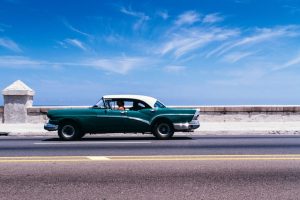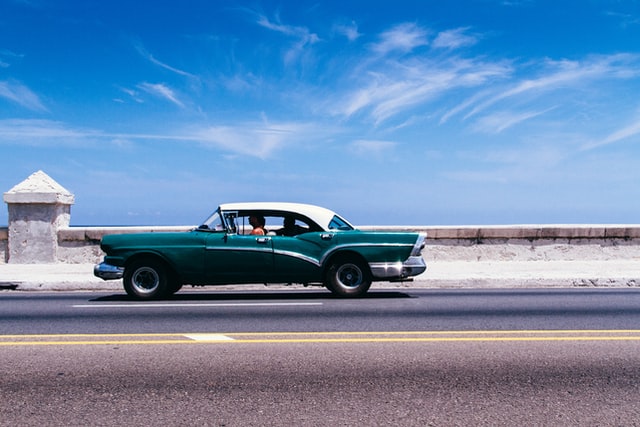 Turn your unwanted vehicle into a powerful tool that can transform lives! Call Veteran Car Donations at 877-594-5822 or fill out our online donation form now to get started with your vehicle donation today!