December 10, 2018
December 10—Human Rights Day: Let's Celebrate the Lives of Those Who Fought for Freedom and Equality
On December 10—Human Rights Day—people are encouraged to stand up for their rights by speaking out and taking action to defend and preserve them. We do this for the sake of a family member, a friend, a neighbor, a co-worker or ourselves.
Human Rights Day was established when the Universal Declaration of Human Rights was adopted by the United Nations General Assembly in 1948.  Since then, every individual—regardless of race, ethnicity, education, religion, gender, language, political opinions, and wealth—is inherently entitled to their inviolable rights.
The human rights declaration is one of the United Nations' major achievements and one of the most translated documents in the world. It's available in over 500 languages.
The Voices of Human Rights
For this year's Human Rights Day, Veteran Car Donations puts the spotlight on four human rights heroes. They're the forerunners of those who are now striving against oppression and injustice in the name of human and civil rights. May their lives and all that they stood up for inspire us to boldly speak out when we need to.
Mohandas Karamchand Gandhi (1869-1948)
Commonly known as Mahatma Gandhi, this man was responsible for bringing independence to India against British rule through nonviolent civil disobedience. Not only that, he also fiercely fought for the improvement of women's rights as well as those of the outcasts in the Indian society.
His brilliance inspired people from all over the world to pursue nonviolence and freedom. It's no wonder why the International Day of Non-Violence is observed on October 2, Gandhi's birthday.
Oskar Schindler (1908-1974)
Although an ethnic German and a member of the Nazi party, Oskar Schindler was responsible for keeping 1,200 Jews from being deported to Auschwitz concentration camps during World War II. He saved their lives by hiring them as workers of his enamelware and ammunition factories. When asked why he risked it all to help the Jews, he responded by saying that the "unadulterated sadism" of the Nazis gave him no other choice but to overcome his inner cowardice and offer his help to the victims.
Schindler spent a fortune on giving bribes to German authorities to stop them from taking away his Jewish workers and sending them to concentration camps. He also sheltered and gave financial assistance to his workers. This led him to bankruptcy by the end of the war. Sadly, this unlikely hero never recovered his wealth and was living on financial assistance from Jewish organizations until he died in 1974.
Nelson Mandela (1918-2013)
He was the famous political leader who later became the President of South Africa from 1994 to 1999. His opposition to institutionalized racism that excluded blacks from many areas of his country's society earned him the ire of authorities who sentenced him to a lifetime in prison on charges of sabotage and conspiracy to overthrow the government. This prompted an international campaign for his release, which was finally granted after he spent 27 years in prison.
Mandela dreamt of a democratic and free society where people of various races can live together harmoniously and enjoy equal opportunities. Many considered Mandela as South Africa's version of George Washington and Abraham Lincoln combined.
Martin Luther King (1929-1968)
King was an American activist and Baptist minister who was the famous leader and spokesperson of the civil rights movement in the United States from 1954 until he was assassinated in 1968. Inspired by Mahatma Gandhi's civil disobedience and nonviolence as well as his Christian beliefs, King combated racial inequality through nonviolent protests.
Heroes Without Capes
These four outstanding men were not fictitious cape-clad superheroes, but they all fought the good fight that led people to freedom. On December 10—Human Rights Day—let's recall and find inspiration from the sacrifices they made so that we can freely enjoy our rights as members of a free society.
Help our Nation's Heroes Today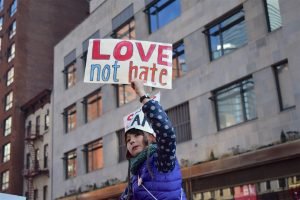 Like Gandhi, Schindler, Mandela, and King, our former U.S. military servicemen and women also risked their lives and endured enormous sacrifices to uphold our right to live freely. Unfortunately, instead of being recognized and rewarded for their valor and integrity, many of them were left to fend for themselves after getting discharged from the service. With little support, our nation's heroes now live miserable lives suffering from service-connected disabilities, physical and mental health issues, lack of jobs, and homelessness due to extreme poverty.
You can do something to help ease their plight in a way that will not hurt you one bit and will even be beneficial to you. All you have to do is call us at Veteran Car Donations and donate your old and unwanted vehicle for their benefit.
We will sell your donated vehicle at auction and use the proceeds to provide the needy veterans in your area with mortgage-free and specially adapted homes, free physical and mental health care services, job opportunities, education scholarships, and other benefits.
In return for your charitable contribution, you will get a set of rewards including a 100% tax deductible receipt that will enable you to claim the maximum tax deduction based on the selling price of your donated vehicle at auction.
For more information on our car donation program, check out our FAQs page. For inquiries, you can call our toll-free 24/7 hotline 877-594-5822 or send us a message online.
You can donate to Veteran Car Donations by either calling us or filling out our online donation form. We accept vehicle donations wherever you are in the United States since we have car donation programs in all 50 states.
Give a Meaningful and Lasting Gift
Make December 10—Human Rights Day—a most memorable moment in your life by giving a meaningful and lasting gift to our nation's heroes living in your own community. Make a difference in their lives by calling us today at 877-594-5822 and donating a vehicle for their benefit.