May 2, 2022
Hurricane Season Is Coming Soon!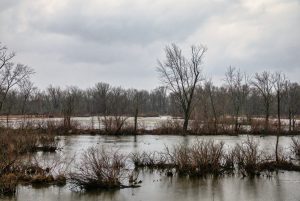 With the hurricane season beginning in June, it's best to get ourselves ready a month prior. That's why we observe Hurricane Preparedness Week from the 1st of May until the 7th.
Nobody can control when or where a hurricane will hit. However, it doesn't mean that we can't protect ourselves from it. Planning is key to ensuring that you and your family make it out safe and sound regardless of the strength of the hurricane that might hit your area. Even if you don't live in a hurricane-prone area, it's still important to prepare for any contingencies. After all, it's always better to be safe than sorry.
So, what steps should you be taking before dark clouds loom on the horizon? Veteran Car Donations is here to walk you through every step of the way:
Map out a strategy.
Pick a common meeting place for your family in the event family members get separated during a hurricane. Write down emergency contact numbers and save them on your phone. If you have pets, see to it that you know where to take them when an evacuation order is issued by local authorities.
Install storm shutters.
Keep your doors and windows out of harm's way by installing appropriate shutters or impact-resistant glass. You might also want to nail pieces of plywood to your window frames for maximum protection.
Clear your yard.
See to it that nothing on your property that's outside your house will be blown away by the storm that could potentially damage your home. Whether it's lawn furniture, propane tanks, grills, or bicycles, make sure that you move them inside your house or under shelter.
Assemble an emergency kit.
A major storm can cut off your power and water supply, which is why you'll need to stock up on emergency supplies in advance. Gather flashlights, extra batteries, non-perishable food, bottles of drinking water, blankets, toiletries, clothing, cash, portable radio, medicines, and ID cards. Place them in a light yet sturdy container so you can easily take them with you if evacuation becomes necessary.
Fill water containers with drinking water.
As just mentioned, losing water supply isn't uncommon during a heavy storm. Aside from storing bottled drinking water, it's also a good idea to fill clean containers with drinking water. Also, fill your sinks and bathtubs with water for washing.
Power up.
Charge your phone, test your generator, fill your car's gas tank, and have plenty of fuel ready. That way, you'll be fully prepared for a power outage.
Store valuable belongings and documents.
Keep all your important papers in a sealed waterproof pouch and put the latter inside a safety deposit box together with your valuables. This way, they won't get soaked and lost in case you get stranded in a flood. The papers should include birth certificates, financial papers, insurance policies, and other legal documents.
Your Community's Suffering Vets Need Your Help
In the aftermath of a major hurricane, you're bound to see people smiling, thankful for having survived the calamity, thanks to the assistance given them by rescue workers and others. The emotion is similar to how needy folks feel when compassionate people extend them a helping hand.
Want to do the same to the struggling veterans in your local community? It's easy. All you have to do is hand over any vehicle you no longer need to us at Veteran Car Donations. We'll turn your donation into a powerful tool for transforming the lives of former service members in your community who are facing extreme challenges in life.
We'll sell your donated vehicle through an auction and use the proceeds to support the life improvement programs for veterans of our IRS-certified 501(c)(3) nonprofit partners. These nonprofits cater to veterans who are homeless, those who are unable to find decent jobs, and those suffering from service-connected disabilities as well as serious illnesses, including mental health disorders.
They use the funding we give to provide their beneficiaries with free comprehensive health care and medical treatment, psychotherapy services, financial aid, housing assistance, family support, educational scholarships, employment opportunities, and many other benefits.
You'll reap meaningful rewards in return for your charitable contribution. Instead of driving your vehicle to our nearest facility, you'll get a free professional towing service from us. We can collect your vehicle anywhere in the country.
Your gift will also entitle you to claim a top tax deduction in the next tax season.
On top of these material rewards, you'll experience the priceless joy of knowing that you're giving back to those who risked their lives to protect ours and secure our freedoms, too.
Since we're willing to accept nearly all vehicle types, feel free to donate your unwanted car, truck, van, motorcycle, snowmobile, or even your granddad's old motorized wheelchair.
Head over to our FAQs page to get to know our quick and convenient donation process and other important information you might want to know. If you have questions and concerns, feel free to call us through our 24/7 toll-free hotline at 877-594-5822 or write to us here.
Help Our Hurting Heroes Today!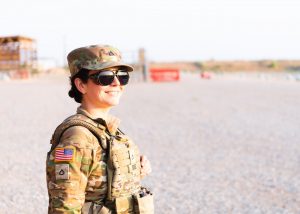 After years of honorably serving our nation, our veterans just want to live a decent normal life, which they fully deserve. You can make their dreams come with your vehicle donation. Call Veteran Car Donations at 877-594-5822 or fill out our secure online donation form now!