October 9, 2020
Incredible RV Resorts You Won't Believe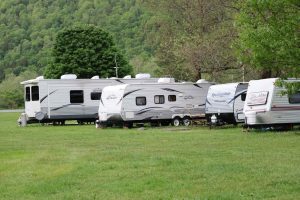 Traveling in an RV has become a new fad in the country. While many RV owners are already satisfied with a quiet spot that offers privacy and maximum comfort, others want to make the most of their vacation by spending it in luxurious destinations. If you're among the latter or you just want to experience RVing on another level, then this post is definitely for you.
Today, more and more RV places can be compared to four- or even five-star resorts. They offer amenities such as spas, multiple pools, fine dining, and recreational activities. As such, guests would feel as if they're on cloud nine — and we're sure that's something you wouldn't say "no" to.
If you're still trying to figure out where to take your family out for your next getaway, here are some of the most incredible RV resorts you might want to visit:
Bluewater Key RV Resort (Key West, Florida)
Although you can choose from numerous RV sites in the Florida Keys, none has ever beaten the beautiful Bluewater Key. This amenity-packed RV resort comes with cozy tiki huts, private docks, and bayfront sites where you can simply relax and enjoy the breathtaking sceneries all day long. You can take a dip in the pool, explore the deep waters by diving or snorkeling, rent a paddleboard or kayak, or go fishing.
Mountain Views RV Resort (Creede, Colorado)
For nature lovers and outdoor enthusiasts, a trip to Colorado's Mountain Views should be on their bucket list. If there's traditional camping, there's also glamping, which is a form of camping involving lavish accommodation and facilities — and this resort is a top pick for it. Aside from its majestic views and calming ambiance, the RV site offers lodges, stocked fishing ponds, hot tubs, gazebos, terraced stone patios, and fun activities like fly-fishing on the Rio Grande and campfires under the stars. It also offers outdoor kitchens to make al fresco dining more convenient for everybody.
Bella Terra of Gulf Shores RV Resort (Foley, Alabama)
Boasting grand amenities such as jacuzzis, a movie theater, a fully stocked lake, and an infinity pool, Bella Terra is considered as one of the highest-rated luxury RV resorts in the country. The resort is situated in the middle of lush greenery and provides captivating lake views. Only a few minutes' drive is the Wharf Marina, which offers fine dining, shopping, and an amphitheater for your entertainment. While there, you and your family can ride the Ferris wheel, play mini-golf, and get your adrenaline running with their zipline.
Zion River Resort (Virgin, Utah)
Another go-to destination for anyone who needs to take a breather from city life is the Zion River Resort. People who enjoy exploring the great outdoors will love everything about this RV resort. It offers pretty much everything you're looking for in a five-star resort. Amenities here include a large outdoor pool and spa, a playground, a social hall, a gem-mining sluice, and concierge services. It's the site for exciting activities such as ATV riding, pickleball, bingo, and crafts. If you feel like taking a day trip to Zion National Park, you can make use of the resort's free shuttle bus service. You can also visit some of the neighboring sites such as Grand Canyon North Rim, Cedar Breaks National Monument, and Bryce Canyon National Park.
Massey's Landing (Millsboro, Delaware)
Delaware's popular Rehoboth Beach is roughly 30 minutes away from this spectacular RV resort, which is just among the many reasons you'd want to spend your vacation here. Massey's Landing is equipped with amenities you and your kids won't get enough of. They have separate pools for children and adults, an arcade, two restaurants, a bar, and even a marketplace. Plus, the resort offers a complimentary shuttle that can take you to nearby attractions.     
Give Back to Our Former Troops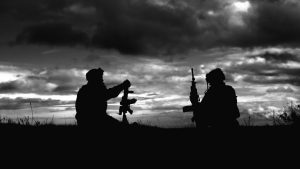 Do you own a car that you haven't driven for ages for whatever reasons? Perhaps, you've been thinking of parting ways with it and looking for the best way to do it. Here's the quickest and simplest way: Donate it to us at Veteran Car Donations.
With us, you won't deal with any paperwork. We'll haul your car away quickly, and our service is completely free of charge. The best part is that you'll get to be a hero to the disadvantaged veterans and their families in your community!
We'll sell your donated vehicle at an auction, and then distribute the generated proceeds to our veteran and military nonprofit partners. These are IRS-approved 501(c)3 nonprofit organizations that are committed to supporting our retired military members who are burdened with poverty, homelessness, service-connected disabilities and illnesses, including mental disorders, and unemployment.
These nonprofits use the funding derived from vehicle donations to provide their beneficiaries with free quality health care, financial aid, housing assistance, employment opportunities, family support, educational scholarships, psychotherapy services, and many other benefits.
Your charitable contribution will also benefit you greatly since it will entitle you to receive a hefty tax deduction in the next tax season.
If you're interested to learn more about our car donation program, you may visit our FAQs page. If you have any questions or concerns, please contact us at 877-594-5822 or send them here. We'll respond to you as soon as we can.
Bring Hope to Our Struggling Heroes Today!
There's no better way to show your gratitude and appreciation for our nation's heroes than by helping them in these trying times. Call Veteran Car Donations at 877-594-5822 or fill out our online donation form to get started with your car donation now!