February 1, 2021
This February, Stop Negative Self-Talk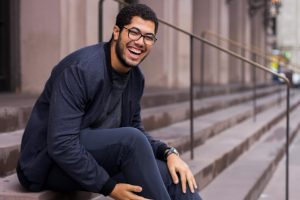 We develop our self-esteem as soon as we're old enough to start thinking coherently. While it begins in childhood, it's ever-changing and always developing. There are times where we feel like we're on top of the world and also times where we feel like our lives can't go any lower.
We all have the power to affect our self-esteem for better or for worse by the way we deal with our environment and the situations we face in our daily life.
Having healthy self-esteem affects your life in more ways than you can imagine. When you have this quality, you're more assertive, confident of yourself, and able to form more positive and secure relationships. You're also able to manage your feelings better and avoid or reduce the chances of developing mental health issues such as depression.
In February, we celebrate International Boost Self-Esteem Month. It's a month-long campaign to encourage people to stop negative self-talk.
Check out these top 3 ways to boost your self-esteem.
Make positive affirmations.
List 3 qualities that you like about yourself. Every morning, face a mirror, and verbally say the qualities you've listed down. This is a great exercise to remind yourself of what's to like about you as you start your day with a dose of positivity.
Start exercising regularly.
Exercise makes your body release endorphins, which is the chemical in your body responsible for making you feel positive or happy. You don't need to train like an athlete — even a short jog or walk outside will be enough. Regular exercise will also help you stay fit and keep yourself in good shape. This can be a big factor in boosting your self-esteem, especially if you're body-conscious.
Avoid negativity.
Your worst enemy can sometimes be yourself. Whenever you start having negative thoughts about yourself or your abilities, pinch yourself. This will help associate negativity with physical pain and lessen the chances of you consciously thinking negatively.
Impact Lives of Our Veterans with Your Car Donation
Among individuals who sorely need a good dose of positive self-esteem are our veterans who are facing severe challenges in life. These are our former service members who are suffering from service-connected disabilities and illnesses, including mental health issues, those who are unable to find jobs to support themselves for one reason or another, and those who have fallen deep into poverty and now find themselves homeless, forced to beg for alms from passersby on our city streets and sidewalks.
The good news is, you can do something to turn their whole situation around. All you have to do is to donate an unwanted vehicle to us at Veteran Car Donations. By auctioning it off, we'll be able to convert it into a fund-generating tool for our veteran and military nonprofit partners.
The proceeds from the sale of your donated vehicle will help support the vital programs and services being delivered by these IRS-certified 501(c)(3) nonprofit organizations. Thanks to your donation, they will be able to provide more deserving veterans and their families with quality healthcare, financial aid, housing assistance, employment opportunities, family support, educational scholarships, psychotherapy services, and many other benefits. All these benefits will help boost their self-esteem.
As our donor, you'll get to enjoy a top tax deduction. You'll also receive free pickup and towing service from us wherever you're residing in the country.
The best reward you'll get, however, is the priceless feeling of joy and satisfaction for helping uplift the lives of our nation's heroes.
It's easy and straightforward to donate to us. All you have to do is get in touch with us either online or by phone.
We take almost all types of vehicles, including those that barely run anymore. Head over to this page to get a complete idea of what we usually accept as donations.
If you want to learn more about our vehicle donation program, feel free to visit our FAQs page. For inquiries or concerns, reach out to us at 877-594-5822 or send us a message here.
Boost Our Heroes' Sagging Self-Esteem Today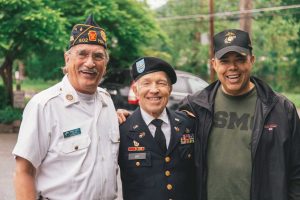 Celebrate the International Boost Self-Esteem Month of February by giving our beloved veterans all the opportunities they need to boost their sagging self-esteem. Your car donation can do that. Call Veteran Car Donations at 877-594-5822 or fill out our online donation form now!