November 25, 2020
Join the Movement to Stop Violence Against Women on November 25th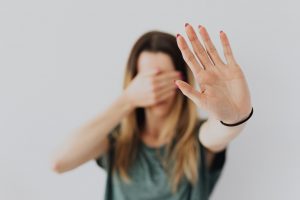 On the 25th of November, 1960, the Caribbean nation of Dominican Republic faced a great tragedy when three political activists, the Mirabal sisters, were assassinated under the orders of dictator Rafael Trujillo. These women opposed the Trujillo regime and were working to overthrow the ruler.
Unfortunately, their plan to end tyranny was over before it could begin. All three sisters met their end when Trujillo ordered his henchmen to kill them. This event inspired women's rights activists to mark November 25th as a day to raise awareness of the violence against women. Their effort culminated in the annual observance of the International Day for the Elimination of Violence Against Women in 1981.
However, it wasn't until December 17, 1999, when the commemorative day was made official by the United Nations.
On this day, governments, organizations, and NGOs around the world observe the event by arranging various activities that aim to draw attention to gender-based violence. Women's groups lead rallies and organize fundraising activities in their communities. Campaigns are also held to educate the masses on the issue, urging them to do their part in spreading the message and helping women victimized by violence.
Important Facts You Can Share
If you're planning to spend this day raising awareness about violence against women to everyone around you, you might as well start by educating yourself on the issue. Perhaps the first thing you need to know is that violence against women is one of the most widespread and persistent human rights violations in our modern world.
Whether it's sexual harassment, intimate partner violence, or human trafficking, cases remain largely unreported because of the impunity of the perpetrators and the stigma and shame on the part of the victims.
Here are other things that should alarm you and give you all the more reason to take a stand:
Violence can take a lasting toll on a woman's overall health, including her physical, mental, sexual, and reproductive functions. It also increases the victim's risk of contracting HIV in certain instances.
About 1 in 3 women worldwide has experienced physical or sexual violence in her lifetime, usually at the hands of an intimate partner.
Victims of intimate partner violence share common factors, such as low education, childhood abuse, and exposure to mothers being abused by their partners. They may also be accepting of male privilege, women's subordinate status, and violence.
In 2017, 1 in 2 women worldwide was killed by her partner or family, while only 1 in 20 men was killed under similar circumstances.
Approximately 200 million women and girls worldwide have undergone female genital mutilation against their will.
Of human trafficking victims worldwide, 71% are women and girls.
Nearly 3 in 10 American women have experienced physical violence, rape, and/or stalking by a partner. Nearly 1 in 5 has been raped in her lifetime, with more than half of the victims abused by their intimate partners.
Nearly half of all American women have experienced psychological aggression by their intimate partners in their lifetimes.
The 3 Ways of Helping Women Victimized by Violence
The International Day for the Elimination of Violence Against Women is all about raising awareness of this global scourge and calling for all concerned to unite and work together to effectively address the problem of gender-based violence.
You can take action toward this end on your own. Here are 3 ways of showing your commitment to helping tackle this problem:
Reach out to an abuse victim.
If you know a woman who has experienced domestic abuse, rape, or any form of violence, make an effort to visit her. Let her know that you're always available whenever she needs someone to talk to.
Volunteer at a domestic violence shelter.
It's fulfilling to help workers who are helping victims of violence. Besides offering your time and effort to assist them, you might also get the chance to interact with the victimized women and listen to their touching stories of how they were able to overcome the unimaginable things they had to go through.
Donate to charity.
Look for a nonprofit in your area that caters to women victimized by physical, sexual, or psychological violence. A small contribution from you can make a big difference.
Our Nation's Heroes Need Your Support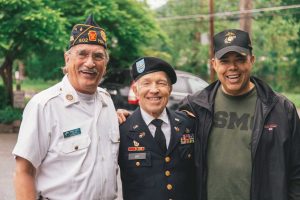 Another issue that needs to be addressed is the continuing sad plight of many of our former service members. These include those veterans who are left to languish in our streets, begging for money, food, and shelter. They also include those who are burdened with service-connected disabilities and mental health conditions as well as those who are unable to find decent sources of income to support themselves.
If you've always wanted to help our nation's suffering heroes, we offer you an easy way to do so. All you have to do is to contact us at Veteran Car Donations and turn over to us any vehicle you no longer need.
We'll auction off your donation and use the proceeds to support the life enhancement services that our veteran-focused charity partners provide to their beneficiaries. These IRS-certified 501(c)3 nonprofits provide deserving veterans and their families with quality health care, financial aid, housing assistance, employment opportunities, family support, educational scholarships, psychotherapy services, and many other benefits.
As our donor, you'll get the privilege to claim the maximum tax deduction for your donated vehicle based on its sale price or value.
You'll also benefit from our free pickup and towing service, which is available in all parts of the country.
Above all, you'll have the ultimate pleasure and satisfaction of doing something extraordinary that can help uplift the lives of our nation's heroes.
We accept nearly all types of vehicles, even those that are no longer in good condition. Aside from cars, we accept boats, motorcycles, campers, golf carts, company vehicles, and many others.
If you want to learn more about our vehicle donation program, feel free to visit our FAQs page. For inquiries or concerns, reach out to us at 877-594-5822 or send us a message here.
Show You Care for Our Veterans Today
Our veterans devoted the best years of their lives to serve our nation — preserving our freedoms and protecting our security. Let them see how much you truly appreciate their service. Call Veteran Car Donations at 877-594-5822 or fill out our online donation form to get started with your car donation now!