November 16, 2020
International Day for Tolerance: 3 Ways to Cultivate Tolerance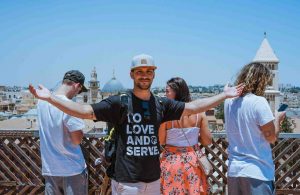 Imagine how the world would look like if people accept each other for who they are. In such a perfect world, no one would get offended when another person's beliefs and views contradict theirs; people could freely express themselves without worrying about getting judged, and people could just agree to disagree. Sadly, such a world remains in the realm of dreams.
However, pursuing such a vision of a perfect world is not a waste of time and effort. That's why the world celebrates the International Day for Tolerance every 16th of November.
The event is all about reminding people to take a stand against prejudice and bigotry by simply being tolerant. The day was created by the United Nations to educate people on the dangers of intolerance and how it can badly affect society. It serves as a reminder that each one of us deserves to be treated as equal, regardless of our nationality, culture, gender, and religious belief.
With over 7 billion people worldwide coming from different races and backgrounds, everyone is bound to bump into someone who has different views or beliefs.
Sad to say, there will always be individuals who can't tolerate people with different beliefs and opinions. Instead of minding their own business, they'd waste their energy arguing with those having ideas that contradict theirs.
We can only hope that the International Day for Tolerance will serve as a wake-up call for intolerant folks to change their ways. They need to be mindful of the fact that Intolerance is one of the root causes of hate crimes.
Let's all do our part to put an end to hate and discrimination by being tolerant of other people who come from different cultures and faith.
How to Cultivate Tolerance
Cultivating tolerance plays a critical part in bettering our communities. More importantly, it strengthens relationships and helps us become better versions of ourselves.
That said, here are three ways to cultivate tolerance:
Keep an open mind.
It's important to remember that people have different beliefs, traditions, and principles. Rather than making fun of another person because of an unusual habit, take it as an opportunity to learn why they do it, or better yet, get acquainted with their background. Who knows, you two might just end up as good pals.
Put yourself in someone else's shoes.
Looking at a situation from a different perspective is another way of practicing tolerance. Remind yourself that everyone is facing their own battle each day, and showing kindness to them is the least you can do to help them. Don't be so hard on a delivery guy who's late in arriving at your home or office, or a waiter who brought you a wrong order.
Respect the opinion of others.
As much as you oppose someone's point of view, it's much better if you keep your mouth shut and just hear them out. This doesn't mean that you're siding with them. You're only showing them that you value their thoughts and that you're always willing to listen to new ideas.
Get Involved in a Worthwhile Cause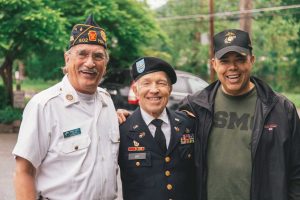 Although this day is centered on tolerance, you might want to show other great virtues such as kindness and generosity. Our former service members who are facing hard times are especially in need of such gestures from their fellow Americans.
Making our veterans the recipients of your generosity and kindness is easy. All you have to do is to turn over your old and unwanted vehicle to us at Veteran Car Donations. When you do this, you'll be touching the hearts of those veterans in your community who are jobless, suffering from service-connected disabilities and mental health issues, and those who are homeless.
We turn all vehicles donated to us into fund-generating tools for reputable nonprofits that cater to our retired troops. Once we get hold of your donation, we'll sell it at a top auction house and use the proceeds to support the life-enriching programs of our charity partners.
These nonprofits provide their veteran beneficiaries with free quality health care, financial aid, housing assistance, employment opportunities, family support, educational scholarships, psychotherapy services, and many other benefits.
It's so easy to donate a vehicle to us. Simply give us a call through our toll-free line at 877-594-5822 and one of our donation specialists will walk you through our donation process.
Donating to Veteran Car Donations entitles you to receive significant rewards, such as getting our free professional towing service and a top tax deduction.
Aside from the material benefits, you'll also find great pleasure in knowing that your act of charity will be used to help improve the living conditions of our nation's struggling heroes.
We're open to almost all types of vehicles regardless of their age or condition. There's no reason for you to feel ashamed about donating a beat-up car. You also need not take your car to the local mechanic first before handing it over to us — we'll accept it as it is!
You can also donate wherever you are since we operate in all 50 states.
If you're interested to learn more about our vehicle donation program, our donation process, and tax deductions, head over to our FAQs page. If you have any questions for us, feel free to call us at 877-594-5822 or send us a message here. We'll respond to you as soon as we can.
Help Us Rebuild the Lives of Our Heroes
Let this year's International Day for Tolerance be the most special one yet for our veterans and yourself as well. Take part in our life-changing mission and take pride in what you've done. Call Veteran Car Donations at 877-594-5822 or fill out our online donation form to get started with your car donation now!