November 16, 2019
International Day for Tolerance: Let's Achieve Peace Through Tolerance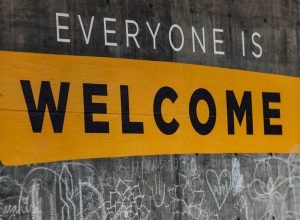 You might have had a couple of instances when you got involved in petty arguments or verbal altercations with someone – a co-worker, friend, or your neighbor. As much as you would want to be tolerant of other people's beliefs or opinions, there's just a part of you that wants to stick to your own set of principles as opposed to keeping an open mind. We're here to help you change your mindset in time for the observance of the International Day for Tolerance on November 16.
The event is an annual observance day declared by the United Nations Educational, Scientific and Cultural Organization (UNESCO) in 1995.
The occasion promotes tolerance as a way to unite everyone and achieve peace and harmony in the world. We are reminded that each of us should learn how to set aside our differences and that it's totally alright to appreciate the practices, opinions, and behaviors of individuals from the world's various ethnic groups. It's all about us showing genuine acceptance of others despite our differences. 
Although tolerance should be practiced every day, it's a good idea to mark a special date for it. That way, we get to be reminded of the huge impact such an attitude brings to our community. Just imagine how wonderful our lives will be once we learn to let go of intolerance, biases, and discrimination.
What Happens on International Day for Tolerance
November 16 is the perfect time to underscore the need for us to respect the rights and beliefs of our fellow humans. It gives everyone the opportunity to get a clearer understanding of the philosophy of tolerance, and how it plays a huge role in shaping our societies. Human rights activists use this day to speak out on laws regarding our rights, particularly those against racial discrimination that spurs hate crimes against minority groups.
On this day, expect debates and discussions to be held in various parts of the globe, further raising awareness on the need to promote tolerance. Schools would provide educational resources or show documentaries that focus on human rights and tolerance. Others would get involved by disseminating information through posters, flyers, brochures, and social media platforms.
How to Be Tolerant of Other People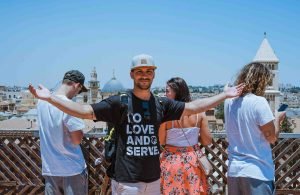 It may take a lot of patience and determination plus a change of heart to change a negative habit, but it's all worth it in the end. You might encounter difficulties along the way, but once you get the hang of the process, you'll be astonished to discover that your mind is capable of changing for the better. These simple tips can show you the way:
See the situation in another perspective.
Instead of reacting to an opinion right away, try to understand where that person is coming from. Always bear in mind that not everyone you meet share similar experiences like the ones you have. You may not see eye to eye with each other, but that doesn't mean that you have the right to ridicule or shut them off.
Ask them to elaborate.
It's never nice to dismiss someone who's making remarks about a certain topic that you find quite unsettling. Instead of dismissing the remarks, show how eager you are to acquire a better understanding of their perspective by asking for an explanation. For instance, if you don't agree with them, try saying something like, "That's an opinion I don't get to hear every day. Do you mind telling me more about it?"
Shift to another subject.
Just because you're trying to develop a more tolerant mind doesn't mean that others are also doing the same thing. What we're saying is that your opinion, especially on sensitive matters, might be hurtful to others. With that said, it's best that you talk about nonserious topics when meeting someone new. When you find your conversation beginning to touch on sensitive matters, shift to a noncontroversial subject right away to avoid causing hurt feelings.
Appreciate diversity.
No one likes the idea of living a bland life in a community where everyone looks the same and talks the same way. That is why it's always a good idea to value differences and diversity. By exposing yourself to other cultures and traditions, you'll allow your mind to become more open to unfamiliar thoughts and ideas. This way, you'll be more respectful of the views and attitudes of the people around you.
Do Something Meaningful for Our Veterans Today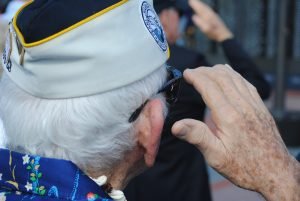 You can celebrate the International Day for Tolerance by teaming up with us at Veteran Car Donations. When you donate an unwanted vehicle to us, you'll be instrumental in transforming the lives of the suffering veterans in your community.
We will auction off your auto donation, turning it into a source of funding for the benefit of our former troops who are suffering from service-connected disabilities, physical and mental health issues, lack of jobs, lack of family support, and homelessness due to poverty.
All proceeds will be distributed to our IRS-approved 501(c)(3) nonprofit partners whose mission is the same as ours: To provide our nation's heroes the good life that they all deserve. The funds they receive from us will enable them to sustain the services they are providing to their beneficiaries. These services include free mental and physical health care, scholarships, mortgage-free homes, job opportunities, and many others.
Once your donated vehicle is sold at auction, we will mail to you your 100% tax-deductible sales receipt. The receipt will show you the final selling price for which your car was sold. You can claim your tax deduction based on the stated amount in the next tax season.
To get started with your car donation, you only need to fill out our online donation form or call us at our toll-free hotline. After that, we'll handle everything else for you, including your vehicle's FREE pickup and towing. We accept donations of nearly all types of vehicles wherever you are in the United States since we have car donation programs in all 50 states.
Got a question for us? Give us a call at 877-594-5822 or send us a message online. You can also take a look at our FAQs page for more details on how our donation program works. 
Turn Your Clunker into an Instrument of Hope
Why leave an old automobile to rot away in your garage when you can donate it for a worthwhile cause? Call us now at 877-594-5822 and help us provide jobs and homes to destitute veterans with your car donation!