May 15, 2021
Enjoy Quality Time with Your Family on May 15th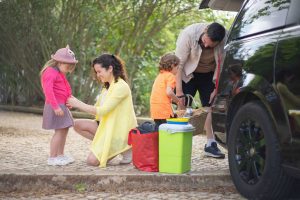 As the world continues to reel from the impact of the coronavirus pandemic, families have become even more important in keeping societies intact.
Families play an essential role especially in times of crisis. They provide support and stability during difficult times. They can be counted upon to provide a secure space to work out different personal issues. Your family members can be counted upon to help you cope with uncertainties. 
Since your childhood, your family has been playing an important role in your life. You developed your first relationship with your parents. They supported your growth and development during your early years. Your family provides you with love and understanding and helps build your values as you mature. 
In the face of the COVID-19 pandemic, International Day of Families 2021 will focus on the impacts of new technologies on the well-being of families.
How to Celebrate International Family Day in the Face of the Pandemic
One impact brought on by the pandemic is that family members got to spend a lot of their time together during months of stay-at-home orders imposed in various states here in the country and elsewhere in the world.
The pandemic has been a harrowing experience for a lot of families, but it has given family members time to be together — moments that they normally would have devoted to school and work. They have also become each other's support network amid the crisis.
In the face of the new normal, here are some safe ways you can celebrate International Day of Families on May 15th.
Spend more bonding time together.
Explore safe ways to bond. If you're part of the same household, you can take a day off and simply relax and do fun things together with your family members. You can make meal preparations a family affair or step out into the sun for a makeshift picnic. 
Use technology.
While you normally would want children to minimize their screen time, you can use technology to touch base with family members who are not living with you. Get them on video chat through applications and catch up on stories. Express your appreciation for your family members and let them know that despite the distance, you can always be counted upon for support. 
Talk about important stuff.
You can spend International Day of Families to get your family members to open up about their feelings during these difficult times. Work through your issues as a family. 
Reach Out to Veterans in Need 
While you may be lucky to have the love and support of your family during these trying times, thousands of our former service members are not that fortunate. Sadly, they feel isolated and abandoned by society during this critical period in their lives. These are our veterans who are suffering from homelessness, unemployment, disabilities, and illnesses, including mental health disorders.
How about extending assistance to them? All you have to do is to donate any vehicle you no longer need to us at Veteran Car Donations. By auctioning it off, we'll be able to convert it into a fund-generating tool for our veteran and military nonprofit partners.
The proceeds from the sale of your donated vehicle will help support the vital programs and services being delivered by these IRS-certified 501(c)(3) nonprofit organizations. Thanks to your donation, they will be able to provide more deserving veterans and their families with quality health care, financial aid, housing assistance, employment opportunities, family support, educational scholarships, psychotherapy services, and many other benefits.
Your gift will qualify you to claim the maximum tax deduction in the next tax season. You'll also receive free pickup and towing service from us wherever you're residing in the country.
The best reward you'll get, however, is the priceless feeling of joy and satisfaction for helping uplift the lives of our nation's heroes.
 We take almost all types of vehicles, including those that barely run anymore.
 If you want to learn more about our vehicle donation program, feel free to visit our FAQs page. For inquiries or concerns, call us at 877-594-5822 or contact us here.
Give Our Heroes Your Family's Love and Support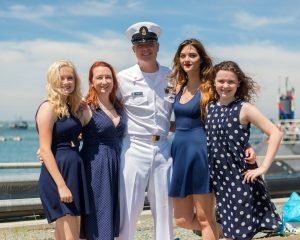 Celebrate International Day of Families by reaching out to our heroes and giving them the love and support of your family during these difficult times. A simple vehicle donation can leave a lasting impact on their lives. Call Veteran Car Donations at 877-594-5822 or fill out our online donation form now!