July 30, 2021
July 30 Is a Special Day for You and Your Best Buds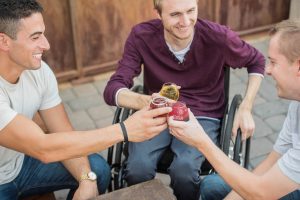 While we can spend quality time with our friends on just about any day, July 30th should be a date to treat them in an extra special way. It's International Day of Friendship!
There are so many reasons to be thankful for our friends, especially those who are closest to our hearts. They've been having our backs for who-knows-when through the good times and the bad. They celebrate with us on our happiest days, and they never fail to make us smile during our saddest moments.
This International Day of Friendship might just be the perfect time to show them how much we appreciate their presence in our lives. Thanking them for the priceless things they've given us is one of the best ways to express our admiration for them. Mentioning the smallest things that you like about them can mean a lot to them.
On this special day, be sure to tell them these kind words (feel free to add your personal messages):
"Thank you for being selfless and for caring more for others than yourself."
If your best friend has constantly motivated you to become a better person, like putting others before yourself, let them know how lucky you are to have them as an inspiration.
"Thank you for always lifting my mood."
Whenever you're with your best friend, you automatically feel better and happier. You can share any secrets you wish to share, laugh out loud from your inside jokes, and do foolish things together.
"Thank you for accepting me as I am."
Both you and your best friend can be your authentic selves with each other, which means that you can do or say whatever you want without the fear of being judged. You love each other unconditionally — and that's certainly something worth cherishing.
"Thank you for being there through my ups and downs."
No matter what you're going through, your best friend is there, ready to lend a pair of ears and a shoulder to cry on. Whether you're celebrating a new milestone or grieving the loss of a loved one, you can always count on them to be right by your side.
"Thank you for remaining to be a true friend despite the distance."
Distance can tear relationships apart, but movement is just an inevitable part of life. What's important is that you and your best friend still keep in touch with each other from time to time — not because you have to, but because you truly care for one another.
"Thank you for being patient with me when we have some misunderstandings."
There's no friendship without some conflict. Arguments happen in any relationship, and you know you have a real friend when they forgive you afterward or ask for your forgiveness if they're the one at fault. You fight with those you care most about, you make up, and the relationship becomes even stronger.  
"Thank you for all the fond memories we share (and will continue to make)."
Imagine how your life would be now if you and your best friend had not met. It might've been dull, which is why you should be super grateful for having them in your life.
Your Community's Struggling Vets Need Your Help
If you want to do something extra special on International Day of Friendship, how about helping uplift the lives of the suffering veterans in your community? All you have to do is donate any unwanted vehicle to us at Veteran Car Donations.
Remember that if it weren't for these men and women who serve and protected our nation, you and the people you care for might not be living as peacefully as you presently are. A simple auto donation from you can help turn their lives around.
We'll auction off your vehicle and distribute the proceeds to our charity partners. These IRS-approved 501(c)(3) nonprofits are dedicated to helping veterans who are suffering from homelessness, chronic unemployment, service-connected disabilities, and illnesses, including mental health disorders. They use the funding to provide deserving veterans with free health care, employment opportunities, housing assistance, education scholarships, mentoring, psychotherapy services, financial aid, family support, and many other benefits.
We won't leave you empty-handed after making your donation. We'll provide you with valuable rewards such as the free towing of your unneeded vehicle wherever you had it parked or stored anywhere in the country. Your gift will also entitle you to receive the maximum tax deduction in the next tax season.
However, the best reward you'll get is not a material thing. It's the priceless feeling of joy and satisfaction, knowing that your donation will be used to give our disadvantaged veterans the decent and dignified life that they fully deserve.
You can donate almost any type of vehicle regardless of its age, mileage, or condition.
To get to know our quick and easy donation process and other important details, check out our FAQs page. If you have any questions or concerns, call us at 877-594-5822 or send us a message here.
Bring Hope to Our Hurting Heroes Today!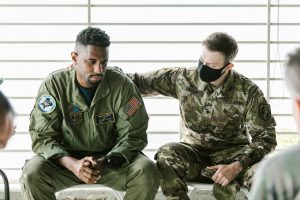 It only takes a vehicle donation to leave a lasting impact on the lives of our hurting heroes. Call Veteran Car Donations at 877-594-5822 or fill out our online donation form now!