March 20, 2022
Get Rid of the Habits That Drag You Down!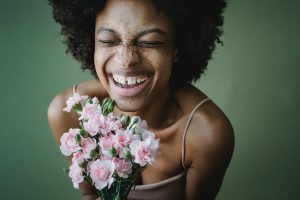 If you want to feel happy more often, you need to rid yourself of whatever is dragging you down. Take a long, hard look at your life and see if you can identify certain habits that could be destroying your happiness. On March 20th – International Day of Happiness, do yourself a favor by quitting your bad habits and making room for good ones that double your chances of being happy.
Take Back Your Happiness by Eliminating Habits that Kill It!
Bad habits are the ingredients of a life of gloom and doom. They keep you going around in circles and destroy your chances of finding lasting contentment. Thankfully, it's never too late to put an end to this vicious cycle. If you fell into the bad habits listed below, now is the time to take back your happiness by getting rid of them.
Living in the past or the future
While dwelling on the unresolved issues of the past weighs you down, thinking too much about the future and your ability to handle it increases your anxiety and reinforces your fear of the unknown. Starting today, try to focus on the present by being mindful of what's going on around you or who you're with. Unless you stay in the present long enough, you may not be able to figure out what makes you happy and miss out on life as a result.
Constantly comparing yourself to others
Since each person is unique with their own special traits, features, talents, and life experiences, comparing yourself to another person is like comparing an apple to an orange. Unless you're willing to breed dissatisfaction in your life, it's best to stop competing against others. Instead, do your best to become a better version of yourself.
Hanging out with toxic people
Toxic people can steal your happiness without you knowing it. You may have started with a positive outlook, but if you surround yourself with negative people, their negativity will eventually rub off on you. Before you know it, they're bringing you and your happiness down. Keep in mind that a life of happiness is only possible if your relationships are healthy and you hang out with positive people.   
You Can Help Uplift the Lives of Our Struggling Veterans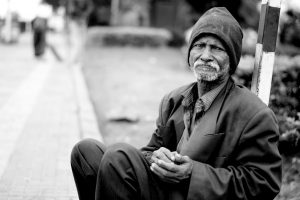 Many veterans who suffer from post-traumatic stress disorder or depression turn to drugs and alcohol in an attempt to find happiness. Unless they get the help they need, their chances of leading healthy and productive lives are slim.
If you're looking for a way to give back to the brave men and women who honorably served our nation but are now living miserable lives, consider donating your extra vehicle to us at Veteran Car Donations. We'll use your donation to enable these disadvantaged veterans to turn their lives around.
We'll sell your donated auto through an auction and hand over the proceeds to leading military and veteran nonprofit organizations that are in partnership with us. These IRS-certified 501(c)(3) nonprofits are dedicated to helping veterans who are homeless, unable to find decent jobs, and suffering from disabilities and serious illnesses, including mental health conditions.
Our charity partners use the funding we give to provide deserving veterans with free medical treatments, psychotherapy services, family support, financial aid, housing assistance, educational scholarships, employment opportunities, and many other essential services.
As a donor, you'll enjoy a fast and free towing service anywhere in the country. Additionally, your gift will entitle you to receive the highest possible tax deduction in the next tax-filing season.
However, the most meaningful reward you'll get is the priceless joy of knowing that you're uplifting the lives of our nation's heroes.
Since we're willing to accept almost all vehicle types, don't hesitate to donate a car, truck, van, RV, boat, or any specialty vehicle — even if it's no longer in good condition.
To get to know our quick and simple donation process and other relevant information, check out our FAQs page. If you have any concerns or inquiries, feel free to give us a call anytime through our toll-free hotline at 877-594-5822 or send us a message here.
Give Back to Our Heroes Today!
Instead of holding on to a vehicle you no longer want or need, donate it to Veteran Car Donations today. We'll use your donation to transform the lives of the struggling veterans in your community. Call Veteran Car Donations at 877-594-5822 or fill out our secure online donation form now!