October 2, 2021
Spread the Message of Non-Violence on October 2nd
The International Day of Non-Violence, which takes place every 2nd of October, aims to spread the message of non-violence through education and public awareness. It's observed on the birthday of Mahatma Gandhi, the renowned Indian leader who used non-violent resistance to lead his nation's successful campaign for independence from British rule.
Gandhi was unlike any other leader. Instead of resorting to violence to achieve political or social change, he led a non-violent campaign to oppose injustice and oppression. Instead of guns and weapons, he relied on protests, marches, vigils, non-cooperation, and non-violent intervention.
Indeed, Gandhi proved that conflicts can be resolved using non-violent means. That's the message that will ring out on the International Day of Non-Violence.
Here's How to Foster Peace in Your Life
Many of us care deeply about certain issues but aren't sure what we can do to make a difference. We wonder how we can help in addressing the problems of inequality, discrimination, and violence that are happening all around us.
However, before we think of how we can contribute to the peaceful resolution of conflicts in our own country and elsewhere, we have to find peace in ourselves first. Peace starts within us.
As Dalai Lama once said, "Peace starts within each one of us. When we have inner peace, we can be at peace with those around us."
So, how can you cultivate inner peace, which can help you contribute to building a just and peaceful world? Veteran Car Donations presents these four ideas:
Live a simple life.
Simplifying your life can help de-clutter your mind from worries and unwanted thoughts. You'll find yourself having fewer distractions as you focus more on things and issues that matter the most to you. You'll live your life with a more meaningful purpose.
Enjoy the little things in life.
Be content and make the most of what you have. Minimize your possessions by getting rid of those that you no longer need or use. Don't take on many work commitments if you know you can't handle them all. Cut ties with the toxic people in your life. Don't overthink. 
Calm your mind.
Calming your mind is one of the best ways to achieve inner peace. It will help you deal with difficult people and relate better with those who need you. It will allow you to get in touch with your emotions, making it easier for you to manage feelings of anger when they arise. 
Most of all, having a calm mind will help you become more focused and creative in your efforts to spread peace.
Here are the things you can do to help calm your mind:
Observe your emotions.
Practice simple mindfulness meditations.
Take a moment each day to breathe deeply.
Spend time with nature.
Embrace quiet time.
Discover and engage in contemplative hobbies.
Spend less time on social media.
Transform interpersonal conflicts.
If you're trying to build peace, you need to be good at transforming your interpersonal conflicts. By being able to do so, you get to live a more fulfilling and contented life. It's completely normal to have a beef with someone, and we all experience that at some point in our lives.
However, we can resolve interpersonal conflicts by doing the following:
Make room for healing, forgiveness, and reconciliation.
Mediate a conflict.
Look for ways to build trust.
Develop and practice communication skills.
Be open to new ideas.
Help Bring Peace into the Lives of Our Vets
You can celebrate the International Day of Non-Violence by bringing peace and contentment into the lives of our suffering veterans. You can do that by simply donating your spare vehicle to us at Veteran Car Donations.
We'll use your donation to help those vets who are suffering from homelessness, disabilities, unemployment, as well as physical and mental illnesses.
Once we receive your auto donation, we'll sell it through an auction and distribute the proceeds to our charity partners. These IRS-certified 501(c)(3) nonprofits are dedicated to serving disadvantaged veterans, using the funding to provide their beneficiaries with free health care, financial aid, employment opportunities, housing assistance, educational scholarships, psychotherapy services, family support, and many other benefits.
You will reap great rewards from your charitable contribution. You'll get to benefit from our free professional towing service. You'll also enjoy our quick and convenient donation process where you don't have to do any paperwork.
You'll likewise have the privilege of receiving the maximum tax deduction in the next tax season.
Above all, you'll have the ultimate pleasure and satisfaction of doing something that can help uplift the lives of the suffering veterans and their families in your community.
We accept almost all types of vehicles, including those that are no longer running. You can donate to us anywhere in the country since we operate nationwide.
If you have any questions or concerns, feel free to contact us online or give us a call anytime at 877-594-5822. For more information about our vehicle donation program, visit our FAQs page.
Uplift Lives of Our Suffering Heroes Today!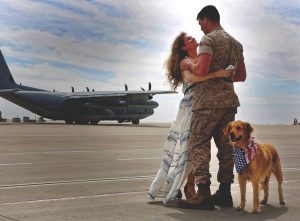 After years of service and sacrifice to keep us safe, it's heartbreaking to see our veterans living miserable lives. They certainly don't deserve that. Help uplift their lives with a simple vehicle donation. Call Veteran Car Donations at 877-594-5822 or fill out our online donation form now to begin the process.