October 2, 2018
International Day of Non-Violence: How to Put into Practice Its Lessons of Love and Peace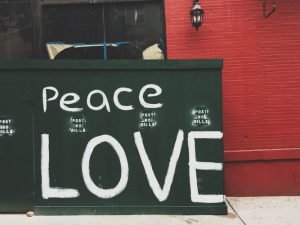 Did you know that October 2 of each year is celebrated as International Day of Non-Violence in honor of India's renowned leader Mahatma Gandhi? The day serves as an occasion to recall what India's Father of the Nation, Gandhi, did to inspire the civil rights movement and freedom across the globe. Throughout his life, Gandhi espoused his conviction that violence was not the key to change.
According to the General Assembly Resolution A/RES/61/271 of June 15, 2007, the International Day of Non-Violence should be celebrated by spreading the message of using non-violent ways in resolving conflicts through public education and awareness. Through this resolution, the proponents envisioned a world that would be another step closer to achieving a peaceful community where everyone is safe and free of any harassment.
What Non-Violence Is All About
The International Day of Non-Violence is celebrated annually to underscore the global community's rejection of the notion of using violence to gain advancement in politics and in the community. Professor Gene Sharp's describes non-violent resistance as a technique where people who refuse submission and accept struggle as a vital part of resistance can fight without resorting to war and using violence. Generally, non-violence is practiced by adopting a safe and peaceful behavior despite the conflict that's happening right in front of our eyes.
Violence was one of the top methods of imposing changes in the community in ancient times. However, today, non-violent methods have proven to work wonders in achieving justice.
Non-violent methods are grouped into these three categories:
Non-cooperation
Protests and persuasions like vigils, rallies or marches
Non-violent interventions (i.e blockades and occupations)
How You Can Promote Love and Peace
Various nations observe October 2 of every year as the International Day of Non-Violence even though it is not a holiday in some countries. On this day, people recall the contributions to global peace made by the great son of India.
While some people celebrate the occasion by holding parties that promote non-violence, others spend the day in more personal ways. Although the International Day of Non-Violence is over, we can still put into practice the lessons of love and peace it teaches any day of the year. Here are some ways of doing it:
Promote non-violence through social media.
Read the biographies of people who became the inspiration behind the non-violent movements such as Mahatma Gandhi, Martin Luther King, Rosa Parks, or John Lennon. Get some insights from them and apply them in your own life.
Find some love for those people who have wronged you in the past and try to forgive them.
Join an organization or a movement that supports the use of non-violent methods in creating changes in your community.
Do a community service. For instance, feed or help out needy people.
What We Do to Honor Gandhi's Legacy
Every little thing counts as long as you do it out of the goodness of your heart. Mahatma Gandhi was a strong advocate of helping out homeless people. Veteran Car Donations tries to honor his legacy by accepting car donations to help out homeless veterans and those with other pressing problems such as service-connected disabilities, physical and mental health issues, poverty, and lack of jobs and education among others.
Our donation process is fast, easy, and convenient. All you have to do is call us at our toll-free 24/7 hotline 877-594-5822 and we'll have your car donation offer verified in no time.
To know more about Veteran Car Donations, the tax deductions and other rewards that our donors receive, the types of vehicles you can donate, and other related matters, check out our About Us and FAQs pages. You can also call us or contact us online for your inquiries.
You can make your car donation by either calling us or filling out our online donation form. We accept vehicle donations anywhere in the United States since we have car donation programs in all 50 states.
Show You Care for Our Heroes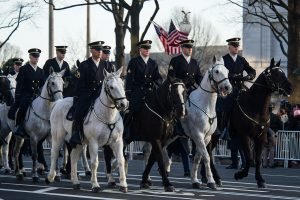 Even though the International Day of Non-Violence has just passed by, its message of caring for others rings true every single day of the year. Show you care for our nation's living heroes by calling us at 877-594-5822 to donate a car for their benefit.