December 3, 2021
Watch Your Words When Talking to Someone with a Disability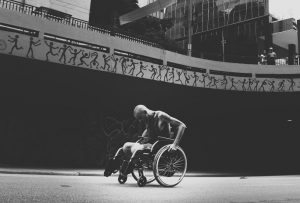 While some people are careful about how they behave or what they say when they meet someone with a disability, others can be insensitive and end up saying hurtful words to that person. Due to their ignorance, their seemingly innocent questions or comments can be construed as patronizing. These people fail to understand that a person's disability is merely a part of their identity and not their entire identity. 
In observance of International Day of Persons with Disabilities on December 3rd, Veteran Car Donations sheds some light on the things that people shouldn't say to anyone who's living with a disability.
3 Things You Shouldn't Say to a PWD
Don't be that person who says patronizing words that can make someone with a disability feel awkward and uncomfortable. If you want to create a relaxed and comfortable atmosphere while you interact with a PWD, you need to know what you shouldn't say to them.
"You're so brave."
Although this may sound like a compliment, there's nothing heroic about having a disability. Unless they've won the Paralympics gold medal or wrestled a bear, this statement would sound very patronizing. Doing their laundry, driving a car, or shopping for groceries isn't an act of bravery. Keep in mind that a person with a disability is just like everybody else who's trying to get on with their life.
"Let me do that for you."
There's a very thin line between offering to help and taking over. The assumption that a PWD always needs help even when they don't ask for it can be offensive. Persons with disabilities are as independent and strong as able-bodied individuals. They'd appreciate it if you respect their space and independence.
"Were you born that way?"
Since each person is unique, people don't share similar views about their disabilities. Although some PWDs feel comfortable discussing their conditions, others feel that it's none of your business. Never ask this question when you're meeting someone who's living with a disability.
Reach Out to the Disadvantaged Veterans in Your Community
Due to their service-connected disabilities, many of our former service members struggle with mental health issues, substance abuse, chronic unemployment, and homelessness.
If you want to do something to help the disadvantaged veterans residing in your community, consider donating an unwanted vehicle to us at Veteran Car Donations.
We'll sell it through an auction and hand over the proceeds to our veteran-focused charity partners. These IRS-approved 501(c)3 nonprofits use the funding we give them to provide deserving vets with free quality health care and psychotherapy services, family support, housing and financial assistance, scholarships, employment opportunities, and many other benefits.
As a donor, you'll have the privilege to receive a free towing service at a date, time, and place of your choice.
Your charitable contribution will also entitle you to receive the highest possible tax deduction in the next tax-filing season.
Best of all, you'll experience a deep sense of personal satisfaction for doing something that can transform the lives of our hurting heroes.
We accept nearly all vehicle types for donation, regardless of their year, make, model, or working condition. We can also collect your donation wherever your vehicle is parked or stored in the country.
If you want to know more about our vehicle donation program, including our quick and convenient donation process, visit our FAQs page. For your questions or concerns, feel free to call us anytime at 877-594-5822. You may also message us here.
Show Your Gratitude to Our Nation's Heroes Today!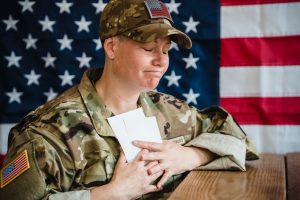 Donating a vehicle to Veteran Car Donations is one of the best ways to express your gratitude to our dear veterans. If you're ready to process your donation today, call us at 877-594-5822 or fill out our secure online donation form now!