January 27, 2022
Sense of Humanity in the Darkest of Times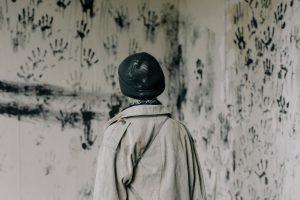 We all know about the horrors of the Holocaust and how the German Nazis murdered six million European Jews and millions of other people in their pursuit of racial purity. In a time when hatred of the Jews gripped Hitler's Germany, a few ordinary people stood up to the terror and risked their lives to save as many Jews as possible from genocide.
As we commemorate the International Holocaust Remembrance Day on January 27th, let's get to know three of the courageous people who demonstrated a sense of humanity in the darkest of times.
Get to Know These Fearless Holocaust Heroes
The Holocaust was, without a doubt, a most terrifying event for the Jews in Germany and the European countries that were invaded and occupied by the Nazis. While some of them managed to hide and flee to other countries for safety, others took it upon themselves to fight and help save thousands of Jews from the hands of the murderous Nazis.
Veteran Car Donations invites you to take a closer look at those who went above and beyond to help the persecuted and the oppressed.
Irina Sendler
Sendler devoted her life to helping others. As soon as the German Nazi tanks rolled into Poland in 1939, she offered food and shelter to the Jewish people in her community. When 450,000 Jews were sent to the Warsaw ghetto, Sendler was working for the Department of Social Welfare and Public Health in the Polish capital Warsaw. Together with her colleagues, she falsified thousands of documents to help Jewish families escape the mass starvation, rampant disease, and random killings that were taking place in the ghetto.
She later joined an underground resistance organization called Zegota and ran its children's division. Sendler used her Social Welfare Department Permit to enter the Warsaw ghetto. Together with her colleagues, she used various methods to smuggle about 2,500 children past the Nazi guards. The children were taken in by Christian orphanages and given fake birth certificates to hide their Jewish identities from the Nazis. 
When the Nazis found out about Sendler's underground operation in 1943, they dragged her to Pawiak prison where she was interrogated and brutally tortured into disclosing the names of her colleagues and the children they saved. Sendler endured the beatings without revealing her secrets. Although the Nazis sentenced her to death, she managed to break out of prison after Zegota resistance forces bribed a prison guard to help her escape. For the remainder of the war, the Polish humanitarian went into hiding.
Corrie Ten Boom
Corrie ten Boom was a Dutch watchmaker born into a Christian family. Before the Nazi occupation, Boom and her family led a normal, quiet life. When their neighbors and some of her customers started disappearing one by one amid the Nazi occupation of Holland, Boom and her family decided to take part in saving the lives of thousands of Jewish people.
The Boom family turned their bedrooms into secret hideouts where they hid Jews until they could arrange a way to transport them to safety. Throughout the entire operation, they were able to house more than 800 Jewish refugees.
However, one informant tipped the Gestapo (German police) about the Boom's operations. The family was arrested in 1944. Their father died in captivity while the other family members were sent to concentration camps. Corrie was eventually released in 1944 due to a clerical error and returned to Holland, where she continued to run camps that housed war refugees.
Johan van Hulst
Johan Van Hulst was a Dutch educator. In 1940, the same year the Germans invaded Holland, Hulst became the deputy principal of the Reformed Teachers' Training College in Amsterdam. Under his authority, he transformed the school into an anti-Nazi resistance site. Coincidentally, the theater in front of Hulst's school was used as a deportation center for Jews.
Jewish children were taken away from their parents and transferred into a daycare center beside the school. Hulst worked with the nursery workers in smuggling the children out of the nursery, sending them to the countryside where they hid until the war ended.
Hulst continued his operation until 1943 when the daycare center was closed and its Jewish director sent to Auschwitz. Hulst was able to save 600 children.
You Can Make a Difference, Too — Here's How
These three outstanding war heroes serve as glowing examples of how a person can make a real difference in the lives of others.
You can also make a difference just like them. All you have to do is donate any vehicle you no longer need to us at Veteran Car Donations for the benefit of the suffering veterans and their families in your community. We'll use your donation to uplift the lives of our nation's unsung and neglected heroes — those who are homeless and jobless as well as those suffering from disabilities and illnesses, including mental health conditions.
Our team will sell your vehicle through an auction and hand over the proceeds to our veteran-focused IRS-approved 501(c)3 nonprofit partners. These nonprofits use the funding we give to provide deserving veterans with free quality healthcare, financial aid, psychotherapy services, housing assistance, family support, scholarships, employment opportunities, and many other benefits.
As our donor, you'll get to enjoy the maximum tax deduction based on the selling price of your vehicle during its auction. We'll send you the 100% tax-deductible sales receipt of your car within days after its sale. You can then use this receipt to claim your tax write-off in the next tax season.
 You'll also benefit from our free pickup and towing service, which is available to our donors in all parts of the country.
Aside from the material rewards in store for you as our donor, you'll also be privileged to enjoy a most satisfying donating experience, knowing that your act of charity will help transform the lives of our nation's heroes.
You can donate not just your old car but almost any other type of vehicle that you no longer need.
If you want to learn more about our vehicle donation program, feel free to visit our FAQs page. For inquiries or concerns, call us anytime at 877-594-5822 or send us a message here.
Light Up the Lives of Our Nation's Heroes Today!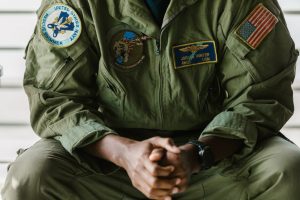 Use your unwanted vehicle to light up the lives of our nation's heroes. A car donation from you can go a long way in helping them hurdle the challenges they're facing. Call Veteran Car Donations at 877-594-5822 or fill out our online donation form now!