April 30, 2021
Celebrate All That Jazz on April 30th!
Despite being considered as one of the most popular music genres to exist, many people don't exactly know what makes songs jazz in form or how jazz music is different from other genres. Sometimes, jazz gets mistaken for the blues (which is another music genre) especially by people who were still not around when the genre was at its peak.
In November 2011, the United Nations Educational, Scientific and Cultural Organization proclaimed April 30 as International Jazz Day. It's a day dedicated to raising awareness about what jazz music is all about and how it can be used to promote peace, dialogue among cultures, diversity, freedom of expression, and respect for human rights and human dignity. Jazz can also be used to eradicate discrimination, foster gender equality, and reinforce the role of youth for social change.
Let's celebrate International Jazz Day on April 30th by learning more about jazz. To get started, we've listed 5 amazing facts about this music genre:
Jazz enhances creativity.
Jazz music has been found to release theta brain waves that improve a person's creativity. Need to be extra productive or creative? Listen to some jazz music!
You can dance to jazz.
Jazz music is responsible for inspiring many different dance styles. Some of the popular ones that you might be familiar with include Charleston, Mambo, and the Lindy Hop. Soulful music goes hand in hand with awesome dancing!
It has multiple subgenres.
Jazz has around 40 subgenres, including bop, swing, vocal jazz, cool jazz, world fusion, Latin jazz, funk. bossa nova, gypsy jazz, acid jazz, soul jazz, and a whole lot more!
It's jazz time when you see 3 pianos.
Three pianos on stage usually mean one thing: It's jazz time! The piano trio is one of the most common jazz configurations that you can find in jazz performances.
It sounds like Indian classical music.
Indian classical music and jazz have a lot in common. If you've listened to both, you might have noticed their rhythms are a bit similar.
You Can Help Uplift Lives of Our Suffering Veterans
Do you know that many of our veterans are among jazz's biggest fans? They include those who are suffering from homelessness, unemployment, service-connected disabilities, and illnesses, including mental health issues. While jazz music can help soothe their troubled minds, it can't physically wean them away from their miserable lives. But you can.
Yes, you can help free the struggling veterans in your community from a life of penury. All you have to do is donate a vehicle that you no longer need to us here at Veteran Car Donations.
We'll put your vehicle up for auction, with the proceeds going to our veteran-focused nonprofit partners. These IRS-certified 501(c)(3) nonprofits use the funding that we provide them to sustain their delivery of financial assistance, free medical treatment, employment opportunities, housing assistance, family support, and other essential services to their veteran beneficiaries and their families.
Donating to us is quick and easy. We won't hassle you with unnecessary steps or complicated paperwork. All you have to do is contact us.
You won't go home empty-handed after making your donation. You'll receive precious rewards such as the free and fast towing of your unwanted vehicle wherever you had it parked or stored anywhere in the country.
Your charitable contribution will also entitle you to receive the maximum tax deduction in the next tax season.
Perhaps more importantly, your act of charity will give you a feeling of intense satisfaction, knowing that you'll be helping uplift the lives of the heroes residing in your area.
To learn more about our quick and easy donation process, check out our FAQs page. If you have any questions or concerns, call us at 877-594-5822 or send us a message here.
Rescue Our Heroes from a Life of Misery Today!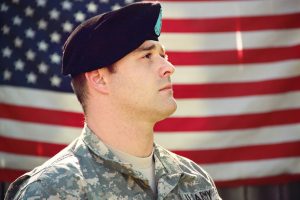 When you make a vehicle donation to us to celebrate International Jazz Day on April 30th, we will make sure that your gift will sound like sweet revitalizing music to the ears of the suffering heroes and their families in your community. We will use it to help turn their lives around. Call Veteran Car Donations at 877-594-5822 or fill out our online donation form now!