January 3, 2022
Here's How You Can Become a Better You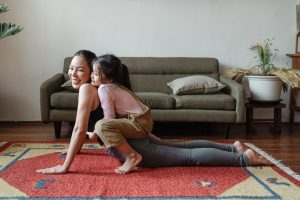 Did you know that the connection between your mind and body plays an integral role in your overall health and well-being? Your body is hard-wired to respond to the way you think and feel. If you're constantly stressed, upset, or anxious, your negative emotions will eventually take a toll on your body. Conversely, getting into the habit of cultivating positive emotions will pave the way for long-term happiness and good health.
Since January 3rd is International Mind-Body Wellness Day, find time to take a long, hard look at your thoughts and make a conscious effort to sow seeds of positive emotions daily.
Cultivate These 3 Positive Emotions
You can never have too much of a good thing — especially positive emotions. Those who have plenty of them are happier, healthier, and more satisfied with their lives.
To help you get started in your journey toward a better you, Veteran Car Donations has rounded up the three most important positive emotions you should cultivate in your life.
Joy
Joy is a settled state of confidence, contentment, and hope. Unlike happiness, joy isn't dictated by circumstance. It's rooted in strong beliefs and steely convictions that don't break in the face of adversity. When life throws you a curveball, your joy hits it out of the park.
Gratitude
Gratitude is a positive emotion that involves a thankful appreciation for someone or something wonderful. Cultivating gratitude fosters humility because it allows you to see that you're fortunate enough to experience goodness in your life. When the going gets tough, gratitude gives you the strength you need to get going.
Serenity
When your current circumstances feel right and easy, you experience a positive emotion called serenity. Serenity gives you the clarity you need to deepen your understanding of yourself, reevaluate your priorities, and enjoy the present moment. When things get hectic, it quiets your mind and keeps it from frenetically flitting from past to future. 
Find Joy in Helping Veterans Living Miserable Lives
One of the best ways to cultivate joy, gratitude, and serenity is to extend a helping hand to people in need. They include the former servicemen and servicewomen residing in your community who are beset with tough challenges in life. They're those veterans who are suffering from homelessness, unemployment, disabilities, and illnesses, including mental health conditions.
You can easily reach out to them by donating any type of vehicle that you no longer need to us here at Veteran Car Donations. We'll have your donated vehicle auctioned off, with the proceeds going to our veteran-focused charity partners, allowing them to continue providing deserving veterans with free quality health care, financial aid, housing assistance, employment opportunities, family support, educational scholarships, psychotherapy services, and many other benefits.
As our token of gratitude, we'll be sending you the 100% tax-deductible sales receipt of your vehicle days after its sale. This will entitle you to claim the maximum tax deduction in the next tax season. You will also benefit from our free pickup and towing services.
More valuable than these material rewards, you'll get to experience the priceless joy and satisfaction of giving away something that will be used to help improve the lives of our nation's heroes.
You can donate almost any type of vehicle, whether it's still in good condition or no longer. You can make such a donation anywhere in the country since we have vehicle donation programs in all 50 states plus the District of Columbia.
For more information about our program, you may browse through our FAQs page. Send us a message here if you have any concerns or inquiries, or give us a call anytime through our toll-free hotline at 877-594-5822. 
Help Build a Better Future for Our Heroes Today!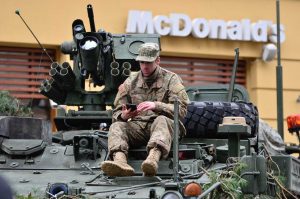 Don't let your unwanted vehicle sit idly in your garage. Use it to help build a better future for our nation's suffering heroes. Call Veteran Car Donations at 877-594-5822 or fill out our secure online donation form now!