July 3, 2022
Protect Mother Nature By Using These Eco-Friendly Bags!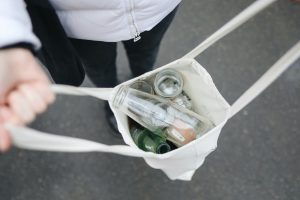 While plastic bags make shopping more convenient, they pose a major threat to our environment. Not only do they pollute our landfills and waterways, but they're also killing birds, cows, and sea creatures. They likewise poison our plants by releasing harmful chemicals into the soil. Worse, plastics are nearly indestructible, taking up to 500 years to decompose.
Seeing the damage plastic bags leave on our ecosystem, a global enterprise called Bag Free World decided to create the International Bag Free Day, which we observe every 3rd of July. The campaign aims to encourage people throughout the world to stop using plastic bags to protect and save our planet and all living things.
In support of this campaign. Veteran Car Donations offers four practical alternatives to plastic bags. Using these eco-friendly alternatives, you'll be doing your part to protect our environment.
Paper bags
Unlike plastic bags, paper bags are 100% biodegradable and reusable. Many kinds of paper bags today can withstand more weight and pressure than plastic bags. There's no more reason for you to worry about them ripping as you carry your bags from the grocery store to your car. You can choose between sacks, handle sacks, and twist-handle shopping bags.
Cotton bags
Like paper bags, cotton bags are also biodegradable and reusable. Plus, they're made from natural and renewable sources, adding extra points for eco-friendliness. Cotton bags can be reused over and over again. They're also incredibly easy to clean.
Silicone zip bags
Silicone bags come with zippers that keep all of the items inside safe and secure, making them an excellent substitute for single-use plastic bags. They're also reusable, sturdier, machine washable, and can handle extreme temperatures with ease.
Jute bags
Jute bags are probably the oldest and most formidable bags you can find. They're made from vegetable fibers that are spun into strong and durable strands, making them an environmentally friendly option. You can use them until the material starts to fray.
Another Way You Can Make a Difference
Ditching plastic bags for eco-friendly alternatives may seem nothing much to you. However, with this act alone, you'll be making a difference since you'll be helping protect our environment and saving our planet.
You can also make a difference by helping the needy, particularly the disadvantaged and neglected veterans in your local community. You can do that by simply donating any vehicle you no longer need to us at Veteran Car Donations. We'll use your donation to improve the living conditions of those former service members.
Our team will put your vehicle up for auction, with the proceeds going to our veteran-focused nonprofit partners. Like us, these IRS-certified 501(c)(3) nonprofits are dedicated to serving veterans who are homeless and unable to find decent jobs as well as those suffering from disabilities and serious illnesses, including mental health conditions.
Our nonprofit partners use the funding we give them to provide their beneficiaries with free medical care, employment and livelihood opportunities, housing aid, financial assistance, family support, and other services that can enable them to live decent, healthy, and satisfying lives.
Donating to us is quick and easy. We won't hassle you with unnecessary steps or complicated paperwork. All you have to do is contact us.
You also won't go home empty-handed after making your donation. You'll receive valuable rewards such as the free and fast towing of your unwanted vehicle anywhere in the country.
Your charitable contribution will also entitle you to receive the maximum tax deduction in the next tax season.
More importantly, your act of charity will leave you feeling fully satisfied, knowing that you're helping uplift the lives of the heroes residing in your area.
We accept not just cars but almost all other types of vehicles, including those that are no longer in good condition.
To learn more about Veteran Car Donations, including our quick and easy donation process, check out our FAQs page. If you have any questions or concerns, don't hesitate to call us anytime through our toll-free hotline at 877-594-5822 or message us here.
Give Our Hurting Heroes a Reason to Smile Today!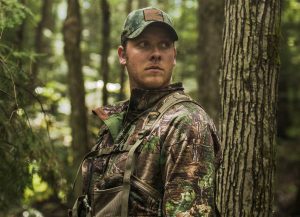 Give the unsung heroes in your community a reason to smile as they've never smiled before. Your auto donation can make a difference in their lives. Call Veteran Car Donations at 877-594-5822 or fill out our secure online donation form now!