March 12, 2018
On International Women's Day, Let's Show Genuine Care and Compassion to Our Troops and Veterans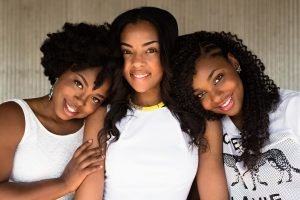 On March 8, as we celebrate International Women's Day, we are reminded to show compassion and care for our troops, military servicemen and women, and their families as well. We can do this by taking part in our vehicle donation program for their benefit.
Now more than ever is the time to reflect on the characteristic traits of women that enable them to provide love and care in a truly meaningful way.
Ways to Show Love and Compassion the Women's Way
Here are three ways we can show love and compassion the women's way to our active-duty soldiers and our veterans this International Women's Day:
Be sympathetic.
When they were deployed overseas on peacekeeping missions, our troops had to endure the sadness of being separated from their families and loved ones. They headed to the battleground uncertain if they could still return to their homeland alive. They engaged the enemy in combat and witnessed horrendous scenes of carnage. Some of them suffered serious injuries, resulting in the loss of limbs and other disabilities. The experiences were so horrific for some that they developed post-traumatic stress disorder, traumatic brain injury, and depression.
Because of this, our soldiers and veterans need physical and mental treatment as well as serious counseling. Be a friend to them by taking time to listen to them as they share their stories and experiences and vent out their frustrations.
Be appreciative.
Spend some time expressing gratitude and appreciation to our soldiers and veterans for all the sacrifices they selflessly gave to protect our country's security from those who want to do harm to our country and people. Write sincere messages to them that could make them feel remembered and special.
Sending a simple "Thank you" note can boost the morale of our troops deployed in Iraq and Afghanistan. Veteran Car Donations has a nonprofit organization partner called Soldiers' Angels that has a letter writing team committed to writing letters to our troops. They are aware of the benefits that such letters bring to our military men and women each time they hear their names at mail call. 
Be generous.
Women are widely known for being generous of their time to others. As a matter of fact, most of them put the needs of others first. One of the programs that Soldiers' Angels has is being rendered by a group of women called the Ladies of Liberty Team.
The Ladies of Liberty Team sends our military women care packages each month. The package includes health, hygiene, and basic care items. They are likewise provided pampering products to make them feel appreciated.
You can also honor our troops and veterans and express your gratitude to them by donating your old and unwanted car or truck or any other vehicle to Veteran Car Donations. You can be sure that the proceeds from the sale of your donated vehicles will be used to provide vital services to our active-duty and former members of our armed forces. The services include:
Mental and physical healthcare
Transitioning assistance for newly discharged troops
Basic needs assistance
Mortgage-free and specially adapted homes for severely injured troops veterans
Job training programs for veterans with no civilian job qualifications
Grief counseling sessions to the spouses and families of those who were killed in action
Educational scholarships for veterans
Show You Care for Our Troops and Veterans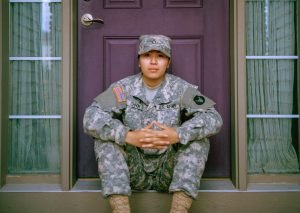 If you want to join us at Veteran Car Donations in helping our troops and veterans this International Women's Day, give us a call at 877-594-5822 or fill out our online donation form. We assure you a fast and simple donation process and a rewarding and pleasurable donating experience! We offer free towing services and a top tax deduction among other benefits for our car donors. This International Women's Day, show that you care for our troops and veterans. Donate a car today!