June 21, 2021
Ready to Stretch as You've Never Stretched Before on June 21st?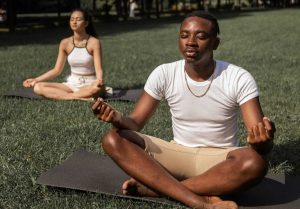 International Yoga Day, which takes place every 21st of June, celebrates the very existence of yoga. It invites people across the globe to invest in the benefits of yoga — be they mentally, emotionally, or physically. For newbies, it's the perfect opportunity to get into the practice and see where it leads them.
Yoga has been around for 5,000 years already, which isn't surprising, considering the impact it has brought into the lives of many.
Back then, folks in ancient India would practice yoga merely to reach enlightenment by interconnecting their minds, bodies, and souls. As it became more and more popular in the West, yoga progressed into a form of exercise and relaxation. People also saw that it was helping their overall well-being and alleviating chronic pain and physical injuries.
With the eight amazing benefits we're showing below, you will no longer wonder why yoga has won the hearts of millions.
Yoga improves balance, flexibility, and strength.
Deep breathing and slow movements are a great way to increase blood flow and warm up your muscles. Plus, by being able to hold the same pose for minutes, you'll build up your physical strength.
Yoga leads to better heart health.
Performing yoga daily can be healthy for the heart. It lowers stress, blood pressure, and body-wide inflammation.
Yoga promotes good sleep.
If you've been having trouble falling asleep, try developing a yoga bedtime routine. Studies show that it can help you get in the right mindset and prepare your body to fall into a deep slumber.
Yoga lifts your mood.
As with any exercise, yoga releases your happy hormones, which explains your brighter and lighter mood after a session.
Yoga helps relieve back pain.
Yoga improves mobility and alleviates back pain. The American College of Physicians even recommends yoga as a primary treatment for individuals with chronic low back pain.
Yoga can ease certain symptoms of arthritis.
Johns Hopkins found in 11 studies that gentle yoga has eased some of the discomforts of swollen joints for people with arthritis.
Yoga connects you with a supportive community.
Yoga classes provide an environment for group healing, nurturing, and support. Everyone always feels welcome.
Yoga eliminates stress.
You might have heard this a lot of times already, but we're just going to mention it again: Yoga is one of the best stress relievers there is!
4 Tips for Yoga Beginners
You don't have to be a yogi to take part in International Yoga Day. Who knows, this might be the beginning of your yoga journey!
Here are four tips to keep in mind before getting into your first ever yoga session:
Avoid eating before your session.
Make sure that your stomach is empty while holding a session. Doing yoga while you're still full will only make you super uncomfortable, and your actions will be super limited. Your last food intake should be at least two hours before a session.
Mornings are the best time to practice yoga.
There's no better way to start the day than by getting into a session of yoga. Why morning? Well, there's the fresh air to breathe and help you relax, the quiet and peaceful atmosphere, and your stiff muscles that could use some stretching.
There are various yoga styles to get you started.
Meditative, restorative, slow-paced, or fast-paced are some of the forms of yoga that you can practice. You might want to experiment with them first to decide which form works best for you. Keep in mind that choosing the right style depends on factors like age, level of activity, fitness goals, and temperament.
Wear anything that makes you feel comfortable.
You can wear anything from loose shirts and leggings to tank tops and yoga pants. Just be sure not to wear clothes that are too tight to stretch your body as well as shorts that are too short.
Help Relieve the Stress of Our Suffering Veterans
Like yoga, you can also be a stress reliever — and a very effective one at that. Like yoga, you can bring joy to those who need it the most — the veterans in your local area who are suffering from homelessness, chronic unemployment, disabilities, and illnesses, including mental health disorders.
All you have to do is donate any unwanted vehicle you have to us here at Veteran Car Donations. When you do this, you'll empower disadvantaged vets to turn their lives around. You'll help them transition their way back to civilian life.
Once we get hold of your auto donation, we'll auction it off and use the funds to support the programs and services of our veteran-focused charity partners. These IRS-certified 501(c)(3) nonprofits are dedicated to providing their veteran beneficiaries with quality health care, financial aid, housing assistance, employment opportunities, family support, educational scholarships, psychotherapy services, and many other benefits.
As our donor, you'll get to enjoy the maximum tax deduction that you'll be entitled to claim in the next tax season. You'll also receive free pickup and towing service from us wherever you're residing in the country.
The best reward you'll get, however, is the priceless feeling of joy and satisfaction for helping uplift the lives of our nation's heroes.
We take almost all types of vehicles, including those that barely run anymore. Head over to this page to get a clear idea of what we usually accept as donations.
If you want to learn more about our vehicle donation program, feel free to visit our FAQs page. For inquiries or concerns, call us at 877-594-5822 or contact us here.
Give Hope to Our Hurting Heroes Today!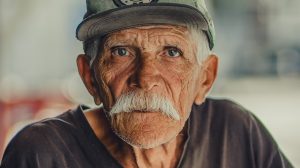 Are you ready to transform the lives of our hurting heroes? Your vehicle donation can leave a lasting impact on them. Call Veteran Car Donations at 877-594-5822 or fill out our online donation form now!