May 17, 2020
Is It Safe to Walk, Run, or Exercise Outside During the Coronavirus Pandemic?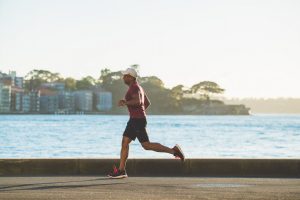 Even with stay-at-home orders in many states, authorities have not banned stepping outside for a brisk walk or a quick run. Nevertheless, as the U.S. joins the rest of the world in dealing with the novel coronavirus (COVID-19) pandemic, people have become wary of stepping outside for fear of contracting the disease.
This is a valid point of self-preservation. After all, the authorities' advisory on social distancing was meant to prevent the virus from spreading further.
However, your fitness is also another important factor to consider, especially when staying indoors for a lengthy period. While doing physical exercises within the confines of your home is just fine, you can also venture outside for a quick run every so often, as long as you take proper precautions.
How to Run Safely During the Coronavirus Outbreak
There are several ways that you can sneak in a quick run even during the coronavirus outbreak, as long as you adhere to the guidelines set by health officials and local authorities. Consult the guidelines in your local shelter-in-place order to check whether you are allowed to do such an activity.
Maintain social distancing.
Make sure you maintain a distance of at least six feet from the people you will meet on the street. If you meet fellow joggers, give them a nod or a signal that you will be staying on a specific lane so they can take another path. This will ensure that you will both be maintaining a safe distance from each other.
Don't run in groups.
Running in groups defeats the purpose of social distancing. Run by yourself and put your running group plans off at a safer date
Wear a cloth mask.
The Centers for Disease Control and Prevention (CDC) has advised the public to wear cloth masks or face coverings when they step outside to prevent the spread of the COVID-19 disease, which is transmitted through the respiratory droplets that come out from coughing or sneezing. It may be a challenge to breathe with a mask on, but with a slower pace or focused breathing, it's doable.
Go out during the off hours.
Go out early morning or late at night when there is less likelihood of people going out to do their groceries. The less likely you'll come across crowds, the better you can contribute to your community in preventing the spread of the disease.
Be conscious of your environment.
Even if the streets seem abandoned, you should not let your guard down. If you are jogging at night and listening to music at the same time, leave one ear open to become more aware of your environment and potential danger. Let your family know where you are going and how long you will be gone, so they will have an idea when they can expect you back. The same principle goes for taking a walk outside your home.
You can do plenty of other exercises at home, so explore your options and maintain your fitness. Doing your exercises indoors is your safest alternative.
Reach Out to Our Veterans in Safety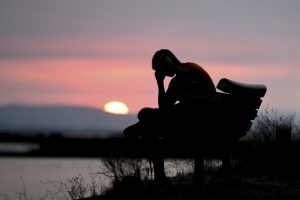 Staying indoors should not prevent you from reaching out and helping the less fortunate people in your area. They include the destitute veterans in your community who even before the coronavirus outbreak were already suffering from homelessness, lack of jobs, service-connected disabilities, and illnesses, including mental health disorders.
We at Veteran Car Donations would like to invite you to join us in improving the living conditions of our nation's struggling veterans. You can do this by simply donating an old car or just about any other type of vehicle to us.
You can make your donation in the safety of your own home and without putting yourself at any risk at any point in our donation process.
We'll have your donation auctioned off, with the proceeds going to nonprofit organizations that we are in partnership with. These IRS-approved 501(c)3 nonprofits use the money to provide deserving veterans and their families with financial assistance, free medical treatment, employment opportunities, family support, and other essential services.
You will also benefit from your charitable contribution since you'll get to enjoy our free towing service wherever your vehicle is located in the country. You'll also enjoy our quick and convenient donation process where you don't have to do any paperwork. On top of that, you'll be entitled to receive a maximized tax deduction in the next tax season.
If you have any questions or concerns, feel free to call us at our toll-free hotline 877-594-5822 or you may send us a message here. Check out our FAQs page for more information on our donation program. 
Donate that Old Clunker Today!
Our veterans are our unsung heroes who risked their lives to protect all that our nation stands for. It is our turn to help them in their time of need. Uplift their lives today by donating your extra car to Veteran Car Donations. Call us at 877-594-5822 or fill out our online donation form now!