August 23, 2020
Isolation and Its Effects on Veterans: Know the Different Isolation Signs Shown by Our Former Troops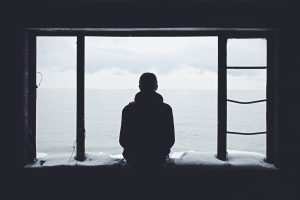 Unfortunately for our military members, life after service doesn't get better as it should. Those who receive little or no support from their respective families and communities as well as the government find it extremely difficult to transition to civilian life. And that's not the only problem they face.
When these veterans were still on active duty, their deployment to foreign shores forced them to be away from their loved ones for long periods. As a result, many of these men and women became emotionally detached and withdrawn. This persisted even after they've already returned home for good.
For others, their isolation would later be diagnosed as a form of mental illness such as chronic stress or mood disorder, which resulted from the traumatic events they encountered during combat.
It's not entirely unhealthy for veterans to isolate themselves for a while. This can even benefit them and their families during their adjustment period. However, once isolation becomes a habit, those who exhibit this behavior may experience a vicious cycle that could affect their daily living. They may also find themselves cutting their social ties, and it wouldn't matter to them.
Early Phases of Isolation
Veterans who show early signs of isolation would only want to be with their closest friends and family members, particularly those whom they consider trustworthy and valuable. They wouldn't have any problem severing their ties with others and meeting new people would no longer interest them. 
If these individuals used to enjoy going out before, their situation would be the exact opposite now. They'd prefer to stay home by themselves, instead of hanging out in places that have always brought them excitement. They'd focus their energy on work or by engaging in hobbies that don't involve social interaction.  
Later Phases of Isolation
Vets who don't address their symptoms early on will most likely cut themselves off completely from society, including those dearest to their hearts. They may only go out of their homes when they need to run errands such as buying groceries and paying their bills. Other than that, they'd choose to remain cooped up in their homes all day.
Since isolation leads to a loss of interest in pleasurable activities and human interaction, these former service members would often be misdiagnosed with depression. If the issue is left unattended, there's a huge chance that they would develop severe mental issues later on. The worst part is, those who feel hopeless and helpless, particularly individuals who have no support system, may see suicide as their only way out.  
Uplift Lives of Suffering Vets in Your Area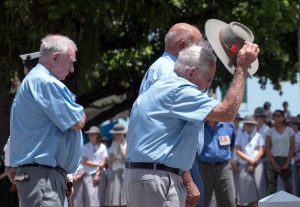 Veterans with mental health issues and other problems dragging them down can be found almost everywhere in the country, most probably in your community.
You can do something to ease their plight, and this action will even bring you lots of personal benefits. We're talking about donating your clapped-out car to us at Veteran Car Donations.
We will auction off your vehicle and use the generated funds to support the life-enriching programs of our charity partners. They are IRS-approved 501(c)3 military and veteran nonprofits that are dedicated to uplifting the lives of our nation's heroes. They provide their veteran beneficiaries with psychotherapy services, family support, free health care, financial assistance, employment opportunities, housing assistance, educational scholarships, and many other essential services.
As our token of gratitude, we'll be sending you a tax-deductible receipt once your vehicle is sold at auction. This receipt will entitle you to claim a maximized tax deduction in the next tax season. You can also benefit from our free pickup and towing services.
You can donate almost any type of vehicle whether in good condition or not. You can make such a donation anywhere in the country since we have vehicle donation programs in all 50 states.
For more information about our program, you may browse through our FAQs page. Send us a message here if you have any concerns or inquiries, or give us a call at 877-594-5822. 
It's Time to Repay Our Heroes
Join us in our continuing mission to provide our veterans with the good life that they fully deserve for all the sacrifices they've done for our nation. Call us at 877-594-5822 or fill out our online donation form now!