April 2, 2019
It's Stress Awareness Month!
All of us are aware that stress is a normal part of our lives. Whether it's due to the demands of our work, a petty argument with our spouse, or getting stuck in traffic, we deal with different stressors almost every day of our lives. As we observe Stress Awareness Month this April, it's time to take a pause, give ourselves a breather, and keep our stress levels in check.
The Ups and Downs of Stress
Stress causes a slew of problems to our health—from physical changes, such as premature aging and massive eye bags, to frightening situations like heart attacks or strokes. Chronic stress, especially when left unattended, can interfere with one's daily functioning. What's more, it can lead to grumpiness, which can cause one to have a dim view of life.
Stress can also spark friction in relationships. Many people vent their anger and frustration at their friends while others push their loved ones away when they're feeling upset.
While stress is mostly associated with negative effects, it can also be beneficial in some instances. Ever heard of eustress? It's defined as a positive form of stress that has a beneficial effect on health, motivation, performance, and emotional well-being. It's the kind of stress felt by brides-to-be as they excitedly wait for their big day. It's what kids feel as they stand in line waiting for their roller coaster ride.
How to Effectively Deal with Stress
Everyone handles stress in their own ways. There are people who'd eat away all their frustrations, while others would prefer talking to a close friend to calm their nerves. Unfortunately, no matter what we do, stress isn't something that we can ignore and simply wish away.
The good thing is, there are many ways to reduce our stress levels. Here are some of them:
Make time for yourself.
Hang out with people who make you laugh.
Keep an active lifestyle.
Find a new hobby to love.
Take care of your body.
Reflect and meditate.
Help others.
Stop overanalyzing situations.
Clear your mind of negative thoughts.
Prioritize your responsibilities.
Set realistic goals.
Maintain a healthy diet.
Learn to laugh at yourself.
Read a good book.
Take a walk with nature.
If you know anyone who is currently undergoing a tough situation and is having a hard time managing it, here are some of the things you can do to help:
Take them out for lunch or coffee.
Simply lend an ear and let them talk freely about their problems.
Make them laugh with a joke or two.
Go camping.
Introduce a hobby that might look interesting to them.
Invite them to hit the gym with you.
Pay them a surprise visit.
Let them know that you're always available whenever they need someone to talk to.
Struggling Vets in Your Area Need You!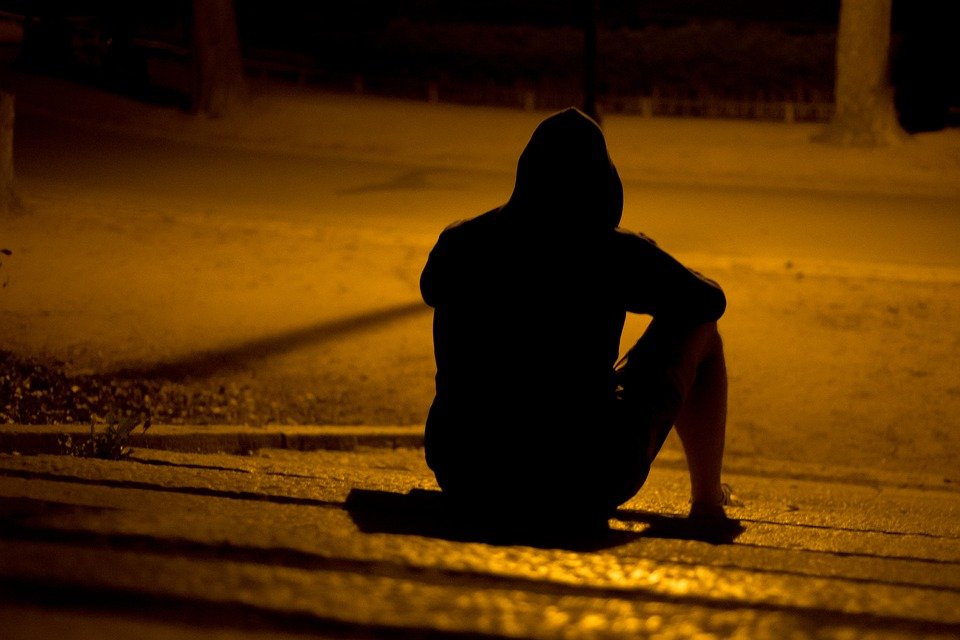 There's no question that our troops, particularly those deployed in war-torn areas in the world, are among those who experience the most intense level of stress. Even after returning home and getting separated from the service, these men and women still suffer from stress as they struggle to transition to civilian life. Many of them came back home with service-connected disabilities and mental health issues. They couldn't find suitable civilian jobs while others became so impoverished that they were forced to join the homeless people in our streets.
The good news is that you can easily provide life-transforming assistance to these veterans. Remember that these are our nation's heroes who kept us safe and sound. All you have to do is donate your old and unwanted vehicle to us at Veteran Car Donations. Your donation will provide our heroes with a chance to enjoy life once again.
We will auction off your donated vehicle and use the proceeds to support our charity partners that cater to our former troops. These IRS-approved 501(c)(3) nonprofit organizations provide their beneficiary veterans with mortgage-free and specially adapted homes, free mental health care, job training, employment opportunities, transitioning assistance, tutoring support, education scholarships, financial assistance, and many other benefits.
To show you our appreciation for taking part in our vehicle donation program, we'll take care of all your paperwork and tow away your vehicle for free. Plus, we'll send you a 100% tax-deductible sales receipt that you can use to significantly reduce your tax bill.
For more information on Veteran Car Donations, visit our FAQs page. For inquiries, you can call our toll-free 24/7 hotline 877-594-5822 or send us a message online.
You can donate to us by either calling us or filling out our secure online donation form. We accept donations of nearly all types of vehicles wherever you are in the United States since we have car donation programs in all 50 states.
Help Transform the Lives of Our Heroes with Your Car Donation!
You can mark Stress Awareness Month this April in a most meaningful way by taking part in our vehicle donation program. Call us at 877-594-5822 and help transform the lives of our nation's heroes with your car donation!