March 10, 2019
The Daylight Saving Time
Don't forget to mark the 10th of March on your calendar. It's an important date that reminds you to set your clock ahead by one hour. Yes, it's the beginning of Daylight Saving Time (DST) in most parts of the United States. The clock adjustment is done every year at 2:00 a.m. on the second Sunday in March. The clock reverts to standard time on the first Sunday in November. In the U.S., each time zone switches at a different time.
However, DST is not observed in American Samoa, Guam, Puerto Rico, the Virgin Islands, the Commonwealth of Northern Mariana Islands, and most of Arizona and Hawaii.
While it's a must for us Americans to adjust our clocks during the summer months, it's not the case for other countries, particularly those near the equator. These tropical countries, such as those in Asia and Africa, don't observe the same rule as most of us do.
Today, more than 70 countries, including those in Europe, are using DST, with each of them having different change dates. In Europe, DST—or Summer Time as Europeans call it—begins at 1:00 a.m. Universal Time (Greenwich Mean Time) on the last Sunday in March and ends at 1 a.m. on the last Sunday in October. In the European Union, all time zones change at the same moment.
In most parts of the United States, DST falls on March 10 every year at exactly 2 in the morning, so be sure not to miss it.
What's the Point of Daylight Saving Time?
In case you're wondering, the whole idea behind DST is to make better use of daylight. Clocks are set an hour ahead of standard time, which means longer summer evenings for folks living in areas that follow Daylight Saving Time.
DST's biggest benefit is that it helps conserve energy. As a matter of fact, the Germans, who were the first to implement a daylight saving program, developed the concept in 1916 in an attempt to save energy for use in their war effort during World War I. The United Kingdom, France, and many other countries then followed the German initiative, but most of them reverted to standard time after World War I. However, during World War II, most European countries began using DST again.
The United States first observed DST in 1918.
Who's Responsible for Introducing Daylight Saving Time?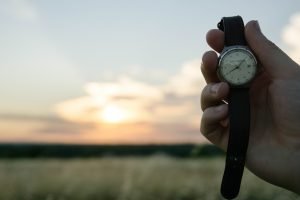 Although Benjamin Franklin was credited as the first person to suggest the time change, it was actually an English builder named William Willet who first proposed the concept. Willet was riding his horse one morning when he was surprised to see the shutters of nearby houses still closed even though the sun had already risen. As a result, he suggested setting the clocks 20 minutes ahead on each of the four Sundays of April and resetting them on all Sundays of September.
A member of the British Parliament, Robert Pearce, heard about Willet's plan and used it in introducing the first daylight saving bill in the House of Commons in February 1908. The bill was presented several times in Parliament but was not approved amid opposition from farmers and other concerned sectors.
However, in May 1916, the year following Willet's death, the British parliament eventually passed the bill despite opposition from the general public.
The Change That Our Struggling Veterans Need
Even as time changes when we begin observing Daylight Saving Time on March 10, our struggling veterans can only hope that their current living condition will also change for the better.
You can make that happen by donating a car you no longer want or need to Veteran Car Donations. We will sell your donated vehicle via auction and use the proceeds to support our IRS-certified 501(c)(3) nonprofit partners in providing the needy veterans in your community with free access to mental health care facilities, educational scholarships, job training, and work placement programs as well as opportunities to own mortgage-free and specially adapted homes for the homeless and the handicapped.
You will also benefit from your charitable contribution since the 100% tax-deductible sales receipt you'll get from us after your vehicle gets sold at auction can significantly lower your tax bill. You can claim the indicated amount in the receipt as your tax deduction when you file your itemized federal income tax return in the next tax-filing season.
For more information on our car donation program, check out our FAQs page. For inquiries, you can call our toll-free 24/7 hotline 877-594-5822 or send us a message online.
You can donate to Veteran Car Donations by either calling us or filling out our secure online donation form. We accept donations of nearly all types of vehicles wherever you are in the United States since we have car donation programs in all 50 states.
Help Change Our Vets' Lives for the Better As We Change Time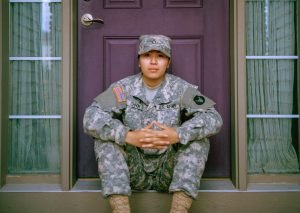 If you truly care for our nation's heroes and want to express your appreciation and gratitude for the invaluable service they've done for our nation, why not mark the start of Daylight Saving Time on March 10 this year with a charitable contribution that will immensely benefit them? Call us at 877-594-5822 and bring meaningful changes in their lives with your car donation!