July 1, 2020
Purposeful Parenting Month: 5 Ways to Enrich Your Ties with Your Kids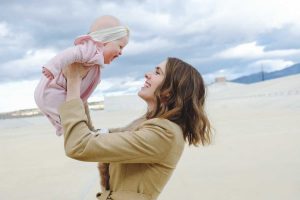 Since July means summer vacation for kids and teens, it makes sense that the U.S. Department of Health and Human Services has designated it as Purposeful Parenting Month. The event was established to remind parents to develop meaningful relationships with their children. If you happen to be a parent yourself, this would be the best time to reflect on your role and think of ways to deepen your bond with the kids.
What Is Purposeful Parenting?
Similar to positive parenting, purposeful parenting focuses on building strong and functional families. It's a parenting style where you get to be active and engaging, one where you can encourage your children to talk to you openly about anything they wish to discuss. It also gives you the chance to clarify the expectations you have of your kids, and what you, as a parent, can do to support them every step of the way.
There's no such thing as perfect parenting. What matters is that you're putting your best effort to foster your relationship with your young ones.
The 5 Ways of Enriching Your Ties with Your Kids
That being said, here are some tips to help you demonstrate purposeful parenting:
Spend quality time with each child.
Make it a daily habit to spend at least 15 minutes with every one of your kids. Be sure that it's just the two of you, which means no cell phones, television, or any other forms of distraction.
Do not spoil them.
Giving in to the demands of your kids all the time will most likely turn them into arrogant and prideful individuals as they grow up. Set boundaries and be stern in saying "no."
Engage them in physical activity.
Bond with your kids while showing them how engaging in physical activity is essential to their health. Shoot some hoops, bike along the neighborhood, or trek the trails.
Reward good behavior.
Every time they finish a chore or do something good, give your kids incentives to let them know you appreciate their behavior. It doesn't have to be fancy — treat them to their favorite ice cream parlor, offer extra minutes for screen time, take them to the amusement park, or simply praise them.
Be affectionate.
No matter how old your kids are, they will always long for your warm embrace. 
Disadvantaged Veterans Need Your Support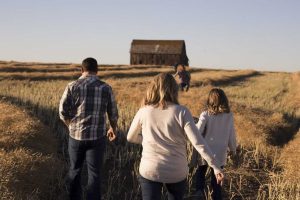 Being a purposeful parent also means being a good role model for your kids. Show them how a small act of charity can make a massive impact on the lives of others.
One such way is by giving away your no-longer-needed vehicle to Veteran Car Donations. Tell your kids that you're making the donation to help improve the living conditions of the destitute veterans in your community.
Thousands of our former military men and women are facing difficulties in transitioning to civilian life following the end of their service. Although the government has been providing support to countless veterans, there are still more who are in desperate need of assistance. That's why we're reaching out to you and everyone else in the country to join our advocacy.
We will sell your donated vehicle and transfer the proceeds from the sale to military and veteran nonprofits that serve our nation's underprivileged vets. Your donation will enable these IRS-approved 501(c)3 nonprofit organizations to provide their veteran beneficiaries with free health care, employment opportunities, housing assistance, educational scholarships, psychological services, financial aid, and many other benefits.
In exchange for your generous deed, we'll give you tons of rewards to enjoy. Among these include free towing, a fast and convenient donation process, and a top tax deduction to ease your financial woes. Oh, and did we mention that we accept pretty much all sorts of vehicles regardless of their age or condition? Did you also know that we can collect your donation wherever you are in the county since we operate in all 50 states?
For more information about our donation process, tax deductions, and our pickup services, feel free to visit our FAQs page. Should you have any questions or concerns, you may leave us a message here or contact us directly at 877-594-5822. We'd love to hear from you.
Help Us Help Our Needy Vets Now!
Our heroes have sacrificed so much just to protect our rights as Americans. Let them know how much their service means to their fellow countrymen and women. Donate to us by calling 877-594-5822 or filling out this online donation form here today!