July 3, 2021
Beat the Summer Heat with This Frozen Delight!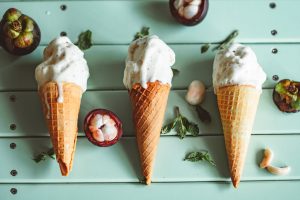 Did you know that ice cream has been winning hearts since the 17th century? Emperor Nero even had to send his slaves to the mountaintops just to collect bags of snow to make ice cream! Alexander the Great was another huge fan!
Fast forward to the present, ice cream has become an all-time favorite dessert worldwide. It comes with hundreds of different flavors, some of which you probably still haven't tried. Perhaps that should be your mission this July — to get to taste those untried flavors.
But why July, you might ask? Well, it's National Ice Cream Month, aka the perfect excuse to eat as much ice cream as your heart desires.
The best thing about ice cream is that it can be paired with many other desserts that are just as delicious. Fudge-topped chocolate ice cream pie anyone? Or red velvet ice cream cake?
How You Can Celebrate National Ice Cream Month
National Ice Cream Month lasts for 31 days, which means you can do many ice cream-related activities without worrying about time.
Maybe you can schedule a weekend ice cream party where guests should bring their favorite toppings, visit all the ice cream parlors in your city (you might get lucky with amazing discounts), or even try different flavors each day.
Do you want to know what else you can do to make the most of this month-long occasion? Make your own ice cream from scratch!
With vanilla ice cream being the number one favorite of Americans, it's only fitting that we choose this pleasurable flavor for our recipe. It's the king of ice cream flavors, after all.
You'll only need:
2 1/4 cups milk
2 teaspoons vanilla extract
1 cup heavy whipping cream
3/4 cup white sugar
The simplest homemade ice cream usually takes less than an hour to make. Here's how:
Step 1: Stir milk, sugar, and cream into a saucepan over low heat until the sugar has completely dissolved. Heat until you see a small ring of foam appear around the edge.
Step 2: Next, transfer the mixture to a container, preferably a large measuring cup. Stir in vanilla extract and mix thoroughly. Chill for at least two hours, although overnight is always best.
Step 3: Pour your chilled ice cream mix into an ice cream maker. Churn as instructed by the manufacturer, ideally for 20 to 25 minutes.
Step 4: As soon as the ice cream is softly frozen, serve it right away. Alternatively, you might want to wrap it with a piece of plastic to ripen it in the freezer for two to three hours.
Do Something Extra Special This National Ice Cream Month
Ice cream brings joy to everyone. Speaking of bringing joy, did you know that you can also do that to the struggling veterans in your community? All you have to do is donate an old and idle vehicle to us here at Veteran Car Donations. We'll use your donation to improve their living conditions.
We collect old vehicles, sell them, and distribute the proceeds to our charity partners that are dedicated to providing support services to former members of our military. These IRS-certified 501(c)(3) nonprofit organizations assist veterans who are suffering from homelessness, service-connected disabilities, chronic unemployment, and illnesses, including mental health issues.
These nonprofits use the funding that we give them to provide their veteran beneficiaries with free quality health care, financial aid, housing assistance, employment opportunities, family support, educational scholarships, psychotherapy services, and many other benefits.
As our donor, expect to receive valuable rewards. We'll send you by mail the 100% tax-deductible sales receipt of your vehicle within 30 days after it gets sold. This receipt will entitle you to receive the maximum tax deduction in the next tax season.
We'll also haul off your car for free at a date and place of your choice. There's no place in the U.S. where we can't reach you since we operate throughout the country.
On top of the material rewards you'll get, your vehicle donation will also give you that exquisite feeling of satisfaction, knowing that you'll be helping uplift the lives of our nation's suffering heroes.
We accept nearly all types of vehicles. We even take those that have dents, scratches, or defective parts. If you're uncertain about your car's qualification for our program, let us know your concerns here and we'll tell you what we think.
For inquiries, you may give us a call at 877-594-5822. Feel free to visit our FAQs page to learn about our quick and easy donation process and other important details.
Impact Lives of Our Heroes Today!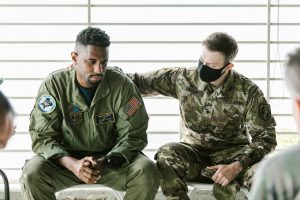 It's time to give back to the men and women who defended our freedoms and ensured our security as a nation. It only takes a simple vehicle donation to make a difference in their lives. Call Veteran Car Donations at 877-594-5822 or fill out our online donation form now!