June 20, 2019
June 20 is National American Eagle Day
Every 20th of June, the nation celebrates America's national symbol—the Bald Eagle. It's National American Eagle Day, an annual event that commemorates the day in 1782 when the majestic bird of prey was added to the official Seal of the United States.
Although it is not a public holiday, National American Eagle Day is meant to honor our nation's symbol, raise public awareness on the need to protect the Bald Eagle, and encourage people to assist in the recovery of the birds' natural habitats.
The first celebration of the event officially took place in 1995 following the proclamation of American Eagle Day by President Bill Clinton. Since then, 41 American states have made the day an official observance. The U.S. Senate has also passed resolutions marking June 20 of each year as American Eagle Day. The American Eagle Foundation leads in organizing and sponsoring events on this holiday.
The Bald Eagle was once on the brink of extinction due to the widespread use of pesticides, illegal hunting practices, and the destruction of their natural habitats. As a result, the species' population was reduced to a mere 400 in the 1960s. However, thanks to conservation efforts, their population stabilized in the mid-1990s. On July 12, 1995, the bird was removed from the U.S. Federal Government's List of Endangered Species. In the late 2000s, scientists estimated some 10,000 nesting pairs of Bald Eagles in the United States.
America's National Symbol
The idea to use the Bald Eagle as our country's national symbol was proposed way back in 1782. Congress had to choose between the eagle and the turkey. After lengthy deliberations, the lawmakers agreed to designate the former as our national bird, adopting it as an emblem seven years later in 1789.
The Bald Eagle is portrayed on the Great Seal wearing a shield with 13 red and white stripes. It is seen holding 13 arrows in its left talon, which symbolize our 13 original colonies. In the right talon, the bird holds an olive branch meant to represent peace.
We can find images of the Bald Eagle almost everywhere—from our dollar bills and coins to important documents such as our passports.
Why the Bald Eagle?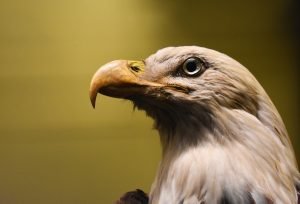 This bird of prey is known to symbolize strength, wisdom, freedom, honesty, and independence, which is part of the reason why our nation decided to turn it into a national symbol. Since the Roman era, the eagle has been used in many countries to signify government power.
With all the strong traits possessed by the Bald Eagle, it made perfect sense for our nation's leaders to choose the bird as our country's national symbol.
Imagine how things would have been if they had chosen turkey as our official bird!
Support a Worthy Cause Today
How about celebrating June 20 – National American Eagle Day – by honoring and expressing gratitude to our nation's veterans, those brave men and women who defended our freedoms and protected our nation's security?
You can do this by simply donating your old and unwanted vehicle to us at Veteran Car Donations. When you do so, you'll help us transform the lives of our former military personnel who are currently facing major challenges in life. We will auction off your donated vehicle and use the proceeds to support the programs of our nonprofit partners that cater to needy veterans and their families. Depending on their needs, the beneficiaries are provided with mortgage-free homes, specially adapted and mortgage-free homes, free mental healthcare, employment opportunities, job training, transitioning assistance, tutoring support, education scholarships, financial assistance, and many other benefits.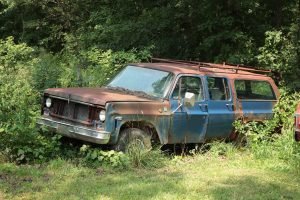 You can count on us to quickly haul your car away, and you don't have to spend even a single dime for this. Not only that, but we'll also be taking care of all the paperwork. Informing us of your decision to donate is the only task you'll be doing.
To top it off, we'll reward you with a hefty tax deduction after your vehicle is sold at auction.
It doesn't matter if you're donating a very old car because we accept nearly all kinds and types of vehicles. You can also make your donation wherever you are in the United States since we have vehicle donation programs in all 50 states.
To get started, you only need to fill out our secure online donation form or call us at 877-594-5822.
If you want to learn more about our vehicle donation program, check out our FAQs page or send us a message online.
Give Back to Our Veterans
Make June 20 – National American Eagle Day – a truly memorable day by extending a helping hand to the impoverished veterans living in your community. Give back to our veterans by calling us at 877-594-5822 to make your car donation.