April 4, 2022
This April, Do Your Part in Keeping Your Neighborhood Clean and Beautiful
Every year in April, we Americans are encouraged to do our part in reducing waste, preventing litter, and beautifying our communities. It's Keep America Beautiful Month. The month-long campaign seeks to unite communities in the common goal of living in more beautiful and cleaner neighborhoods.
Led by The Keep America Beautiful Foundation, the campaign encourages us to reduce waste by repurposing and reusing old items. One way to achieve this is by recycling materials.
The campaign also exhorts us to teach our children the importance of preventing litter. It likewise impresses upon us that beautifying our communities can bring a lot of positive results. We can clean up the winter debris in our yards, plant trees, or put fresh coats of paint on our fences or decks.
Not sure how to make the most out of Keep America Beautiful Month? Veteran Car Donations shares five meaningful ways of celebrating this event:
Volunteer.
Register as a volunteer on the Keep America Beautiful Volunteer Portal to become a part of the movement. You can find local events or clean up a site in your community by yourself or with a small group of friends.
Celebrate the Earth.
You can help the Keep America Beautiful Foundation and its partners, including EARTHDAY.ORG, address mismanaged waste and make a difference in communities across the country. The Great Global Cleanup, now in its third year, gives individuals the opportunity to make a positive, tangible impact on our environment.
Try plogging.
Plogging is an environmental fitness craze in which people incorporate litter collection into their jogging routine. Pick up litter in your neighborhood, local park, or on a nearby trail or beach with a bag, pair of gloves, and a litter picker (if you have one).
Reduce, reuse, recycle
Take steps to reduce, reuse, and recycle.  You might be surprised to learn that many of the items you thought were destined for the trash or donation bins can have a useful second life.
Explore zero waste
Watch "Exploring the Transition to Zero-Waste Communities," a Keep America Beautiful webinar series. The series brings together businesses, consumers, corporations, elected officials, and others, as well as Keep America Beautiful representatives, as participants discover what a transformation to zero-waste communities can look like.
Answer the Cries for Help of Our Hurting Veterans
As you focus on cleaning and bringing positive changes to the environment during Keep America Beautiful Month, you may want to turn your attention also to the plight of many of our former service members who are living miserable lives. They include those veterans in your community who are suffering from homelessness, chronic unemployment, disabilities, and illnesses, including mental health conditions. These are the men and women who fought to protect our freedoms and ensure our security, giving years of their lives in honorably serving our country.
You can extend them a helping hand by donating an unwanted car to us at Veteran Car Donations. It's the easiest way for you to make a positive impact on our heroes' lives while getting rid of a vehicle you're not using anymore.
We'll have your vehicle auctioned off, with the proceeds distributed to veteran nonprofit organizations that are in partnership with us. These IRS-certified 501(c)(3) nonprofits use the money to provide needy veterans and their families with free quality health care, financial aid, housing assistance, employment opportunities, family support, educational scholarships, psychotherapy services, and many other benefits.
Donating to us is not only stress-free but extremely rewarding as well. Your charitable contribution will entitle you to receive free professional towing service from us and a top tax deduction in the next tax season.
Aside from the material rewards, nothing will beat the sense of fulfillment you'll experience, knowing that your donation will help transform the lives of the hurting veterans and their families in your community.
We accept almost all vehicle types, even those that won't even start anymore. Whether you're donating a car that still looks new or one that's already rusty, we'll be happy to accept it.
Don't worry if you're not located near big cities, We can collect your donation wherever you are since Veteran Car Donations operates throughout the country.
For more information regarding our organization, including our quick and easy vehicle donation process, head on over to our FAQs page. If you have any concerns or inquiries, feel free to call us through our 24/7 toll-free hotline at 877-594-5822 or write to us here.
Touch the Lives of Our Heroes Today!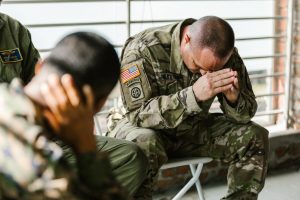 Help uplift the lives of the neglected veterans in your local community. Your car donation will provide them with opportunities to break free from poverty. Call Veteran Car Donations at 877-594-5822 or fill out our secure online donation form now!