December 1, 2019
Kick-Start the Holiday Season with National Christmas Lights Day!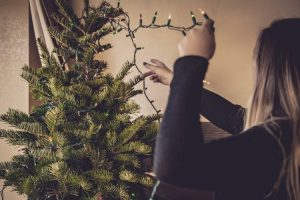 The holidays won't be the same without fancy Christmas lights shining brilliantly on winter nights, wouldn't you agree? These lights are displayed not just because they're aesthetically pleasing to the eyes, but also as a reminder of what December is all about: It's the perfect time for everyone to lighten up, enjoy, and make the most of this wonderful season.
Festive lights are known to symbolize the essence of Christmas, and this is underscored during the annual celebration of National Christmas Lights Day on the first day of December. On this day, families would visit parks or stroll around in their neighborhood or visit the downtown district to admire colorful shimmering lights displayed everywhere. Days before, people would keep themselves busy beautifying their homes with Christmas lights, hoping to capture the attention of passersby.
How the Tradition of Christmas Lights Began
Back in the 18th century prior to the discovery of electricity and the invention of light bulbs, folks used candles to illuminate their Christmas trees. While the candles made the ornaments look more appealing, they did more harm than good since it caused many house fires.
Thomas Edison, the inventor of the light bulb, created the very first strand of electric lights in December 1880. He displayed the lights just outside his laboratory in Menlo Park, California.
However, around this time, people were still apprehensive about the use of electricity. It took several more years before electric lights were accepted by the public. Christians were among the first to use Christmas lights, hanging them on their Christmas trees to symbolize Jesus as the light of the world.
People later realized that electric lights weren't as dangerous as they initially thought them to be. In December 1895, the White House used hundreds of multi-colored electric light bulbs to illuminate its first Christmas tree. People, particularly those coming from high-class families, followed suit in the early 20th century.
At that time, stringed Christmas lights cost thousands of dollars. Not many people could afford to buy them. Moreover, they would have to pay a professional wireman or electrician to do the intricate set-up.
The idea of using Christmas lights only became popular in 1903 when General Electric started selling pre-assembled kits of Christmas lights. Folks began excitedly decorating their houses and stores with brightly lit bulbs. Today, the tradition of using Christmas lights still plays a huge role in the Yuletide celebration.
Celebrate National Christmas Lights Day with Your Loved Ones
You can quickly and easily imbibe the holiday spirit by adorning your home and backyard with the radiant colors of Christmas. Take your family out for a night walk around your neighborhood or in the downtown area. Prepare to be enamored with the grandiose light displays on homes, streets, and buildings.
Be the Light Our Heroes Need
How about ushering in the month of giving by handing over your old car to Veteran Car Donations for the benefit of the needy veterans in your local area? Trust us, there's no better way to welcome the holidays than by extending a helping hand to our former servicemen and servicewomen who are facing a bleak holiday season due to mental health afflictions, service-connected disabilities, lack of jobs, and homelessness.
By auctioning off your clapped-out car, we'll turn it into a powerful tool that can uplift the lives of our nation's heroes. We'll transfer the proceeds from the sale of your donation to our charity partners that are devoted to improving the living conditions of our veterans. These IRS-certified 501(c)(3) nonprofit organizations use the funding they get from us to provide deserving veterans with a variety of services, including free access to mental health services and other essential medical care, employment opportunities, job training, education scholarships, mortgage-free and specially adapted homes, transitioning and financial assistance, grief counseling, and many other benefits.
While making a difference in the lives of our veterans, your donation will also personally benefit you. One of the rewards you'll get is a top tax deduction. You'll also get to enjoy our free pickup and towing services and our quick, hassle-free, and no-paperwork donation process.
You can donate any type of vehicle regardless of its age and condition. You can also make your donation wherever you are in the United States since we have vehicle donation programs in all 50 states.
For more information about Veteran Car Donations, check out our FAQs page. For inquiries, you can call us anytime at 877-594-5822 or send us a message online.
Brighten Up Lives of Our Vets Now!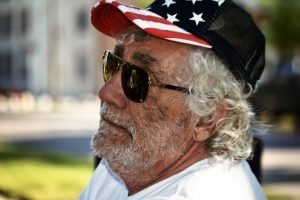 Are you ready to brighten up the lives of our needy veterans as you look forward to celebrating National Christmas Lights Day? Call us at 877-594-5822 or fill out our online donation form to spread the holiday cheer to our hurting heroes now!