July 8, 2020
Know the Many Amazing Health Benefits that Blueberries Provide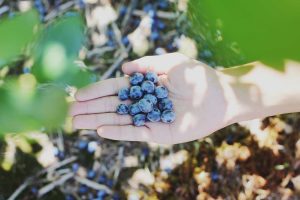 With the delightful taste and astounding health benefits that blueberries bring, it's not surprising that the U.S. Department of Agriculture proclaimed July as National Blueberry Month.
At this time of the year, people make their way to local farmers' markets or grocery stores to pick the freshest blueberries they can find. Some spend a day taking their families to a blueberry farm, while others find themselves baking their best blueberry pie recipe.
To help you celebrate the month-long event, we're giving you six reasons why you should consider including this fruit as part of your daily diet:
They aid in digestion.
A cup of blueberries is enough to give your body 14 percent of the recommended daily dose of fiber, thus maintaining good regulation of your digestive system and preventing constipation. The fiber is also responsible for making one feel fuller than usual, which makes the fruit ideal if you're trying to lose weight. Trust us, they're more effective than those so-called diet pills!
They lower blood pressure.
Eating blueberries regularly can reduce your risk of getting heart disease. The fruit is rich in magnesium, potassium, and calcium — minerals known to keep your blood pressure at a healthy level.
They boost your immune system.
Ever wonder which fruit provides the most antioxidants? Looks like you got your answer! Blueberries are super high in antioxidants, which means that daily consumption is just what you need to keep yourself protected from bacterial infections and diseases.
They help fight cancer.
Aside from boosting your immunity, the antioxidants found in blueberries can also lower your chances of developing cancer by helping eliminate cancer cells. Additionally, they contain folate, a form of B vitamin that prevents the formation of cancer cells. This is why doctors often recommend cancer patients to eat blueberries during meals or as snacks.
They protect your skin.
Your skin needs collagen to prevent damage from UV rays and pollution, and collagen needs vitamin C to be efficient. Blueberries just happen to be loaded with the skin-enriching vitamin! Don't be surprised to see your wrinkles gone, too!
They enhance cognitive functioning.
Another reason to love about blueberries is that they're also beneficial to your mental health. Studies have shown that drinking blueberry juice can improve short-term memory, keeping your brain sharp and focused.
Our Former Military Members Need Your Support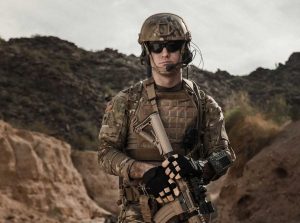 Speaking of health benefits, did you know that you can help the less fortunate vets in your area improve their overall health conditions through a simple act of charity? By donating an old and no-longer-used vehicle to us at Veteran Car Donations, you'll be giving them access to essential medical services and other critical programs that aim to assist them in their transition to civilian life.
We transform all vehicles donated to us into life-changing instruments for our nation's disadvantaged heroes. We'll sell your donated vehicle at an auction and use the generated funds to help our nonprofit partners deliver a range of veteran-focused services. These include mentoring, job opportunities, financial assistance, counseling, mortgage-free homes, and family support.
Since our affiliates are IRS-certified 501(c) organizations, you are entitled to a substantial tax deduction. Expect a 100-percent tax-deductible receipt in your mailbox or e-mail address a few weeks after the sale of your donation. With this receipt, you can claim your tax write-off in the next tax season.
With us, there's no need to pay for towing anymore. We offer free pickup services in all parts of the country. We also accept almost all types of vehicles, including those that are no longer in proper working order.
Make a Lasting Impact Now!
It's time to show our retired troops how much you appreciate and are grateful for their service. Your vehicle donation will surely go a long way in helping them. Dial 877-594-5822 or fill out this form to begin.