September 2, 2019
3 Labor Day BBQ and Grilling Recipes for a Gastronomic Celebration
Before the crazy hot days of summer are officially over and the kids go back to school, most folks begin to plan for one of the country's biggest cookouts with family and friends—Labor Day BBQ! Mouth-watering food hot off the grill is the absolute highlight of everyone's extended Labor Day weekend, which is August 31 to September 2 this year. To make yours extra-special, Veteran Car Donations shares these three Labor Day BBQ and grilling recipes that bring out the best flavors of the season.
1. Cherry Glazed Chicken Wings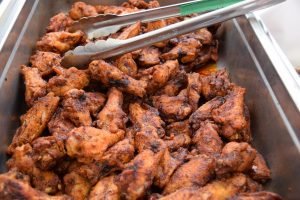 This simple recipe will definitely change your idea about how chicken wings should be prepared. Here's how to do it:
Step 1. Cut the chicken wings at the joint and discard the tip.
Step 2. Turn the stove on to medium heat and add a small amount of oil on the pan. Put the garlic in and sauté for 1 minute. Add in the ketchup, vinegar, preserves, hot sauce, Worcestershire sauce, 1 tsp of salt, and a ½ teaspoon of pepper.
Step 3. When the mixture is heated, add the wings.
Step 4. Cover the pan for 15 to 18 minutes until the chicken is out of juices. Turn the wings occasionally to cook it evenly.
Step 5. Serve with love!
2. Texas Smoked Brisket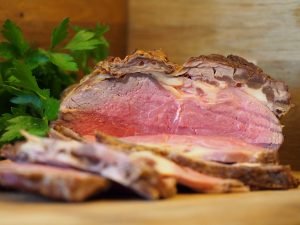 This is a great food to serve if you're having plenty of guests. Follow these steps for the juiciest brisket ever:
Step 1. Make sure to preheat your smoker before putting the beef in. Add woodchips as needed.
Step 2. Put some Texas-style brisket rub over the chunk of beef and smoke for 8 to 10 hours at 225 to 250 degrees F.
Step 3. Take the brisket out of the smoker if the temperature reaches 170 degrees F and wrap it in a foil. This will tenderize the meat even more. Place it back on the smoker and let it cook for another 2 hours.
Step 4. Take it out and enjoy.
3. Mexican Street Corn with Jalapeno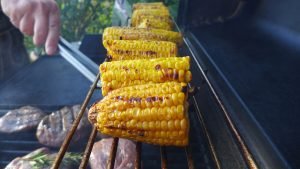 Great BBQ with veggies is the best way to enjoy a cookout. Here's how you incorporate veggies into your celebration.
Step 1. Husk the corn and rub it with canola oil. Do the same to the jalapenos. Place both of them into the grill for at least 10 to 12 minutes until the sides are charred. Take it off the grill.
Step 2. When the jalapenos begin to cool down, begin skinning it and removing the seeds. Chop the jalapenos finely.
Step 3. Sprinkle a little bit of salt on the corn. On a small pan or a skillet, add panko, paprika, and oregano. Stir until the crumbs appear toasted.
Step 4. Mix cream cheese, cream, lime juice and a bit of salt together and brush it all over the corns. Finish it up by sprinkling the corns with jalapenos, chipotle pepper, or, if you want, cilantro.
Step 5. Serve!
If you're planning on inviting the whole family to celebrate Labor Day together, you definitely need all the help you can get. Instead of sticking to the normal party foods you prepare, try some of these BBQ and grilling recipes for a gastronomic celebration!
Show Your Gratitude to Our Veterans on Labor Day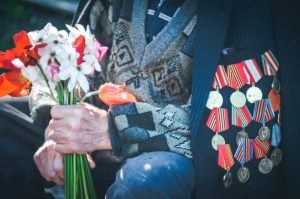 When you donate a vehicle to Veteran Car Donations, you'll be lending a helping hand to the needy veterans and their families in your community. Thanks to you, they'll have free access to the programs and services that are delivered by our IRS-registered 501(c)3 charity partners. Some of the benefits that our nation's heroes will get to enjoy are:
Mortgage-free specially adapted homes
Educational scholarships
Job training and mentoring
Job placement services
Free mental health care
General transitioning assistance
Grief counseling
Donating to charity is the most convenient and stress-free way to get your hands off an unwanted vehicle. When you do this, you avoid the hassles and cost of reselling your vehicle on your own. You don't have to go through the time-consuming process of letting everyone know that your vehicle is up for grabs, handling all the paperwork, and haggling with prospective buyers.
When you donate a vehicle to us, our team will get all the paperwork in order for you, arrange for your vehicle's free pickup and towing from a location of your choice, and have your tax-deductible receipt delivered to your doorstep promptly so that you can enjoy a maximum top deduction in the next tax season.
If you want to learn more about our vehicle donation program, feel free to contact us at 877-594-5822 or send us a message online. You may also want to check out our FAQs page.
Are you ready to donate? Simply fill out our online donation form or call us at our toll-free 24/7 hotline. We accept donations of nearly all types of vehicles wherever you are in the United States since we have car donation programs in all 50 states.
Celebrate Labor Day with a Car Donation!
Make this upcoming Labor Day weekend a most memorable and meaningful one by doing something great that will immensely benefit the veterans living in your community. Call us at 877-594-5822 and make your car donation now!