December 6, 2019
Let's Fight for Our Rights! December is Universal Human Rights Month
In December of each year, people throughout the world are reminded of the need to protect their basic rights as humans, to stand up for victims of discrimination and racism, and to treat everybody with dignity and respect. It's Universal Human Rights Month.
The annual global observance started in 1948 when the United Nations published the Universal Declaration of Human Rights shortly after the end of World War II. The document contains all the basic rights and fundamental freedoms each one of us is entitled to. In listing 30 rights that need to be safeguarded, the historic document seeks to protect our freedoms to be able to maintain peace and harmony in the world.
The document underscores the truth that despite differences in race, language, religion, sex, and socio-economic background, all humans are equal. It drives home the point that all of us share a common world. As such, there is no point for anybody to put others down or mock them for their beliefs.
The document encourages people to work hand in hand to make our world a better place.
5 Ways to Observe Universal Human Rights Month
While every one of us will likely be busy with family events, dinner parties, and other festive occasions this December, let's consider taking time to observe the Universal Human Rights Month.
Here are five ways of marking the event:
Read about current local, national, and even international issues that may have a bearing on our human rights.
Get a copy of the Declaration of Human Rights and familiarize yourself with the basic rights and freedoms that we all enjoy.
Visit your local library and read books about certain cultures that you find a bit unusual.
Spend a day with someone from a different race or religion. Exchange stories about your traditions and beliefs. You might be surprised to discover a lot of similarities between the two of you. Who knows, you might end up becoming best buddies!
Of course, the best way to observe Universal Human Rights Month is by being kind, understanding, and tolerant of just about anyone you come across. Don't belittle someone who expresses an opinion that's different from yours. Be open and accepting.
Our Former Troops Need Your Help
This December, as we fight for our rights in observance of Universal Human Rights Month, let's also remember the men and women who played a key role in defending our rights and protecting our nation's security. These are our veterans, our heroes who fought for us, risked their lives for us, and endured huge sacrifices while they were deployed in war zones overseas.
These brave warriors deserve all the help that they can get now that they're out of the military. Many of them are facing great difficulties in transitioning to civilian life as they have to cope with a variety of problems including joblessness, service-connected disabilities and mental health issues as well as homelessness due to lack of support.
We at Veteran Car Donations are here to help our suffering veterans experience the lives that they rightfully deserve. You can help us in our mission by donating to us any vehicle that you no longer need or use. When you do so, you'll help us fund our IRS-approved 501(c)(3) nonprofit partners that are dedicated to providing life-changing benefits to our disadvantaged veterans.
We'll auction off your donated vehicle and use the proceeds to support our charity partners in delivering vital assistance to their beneficiaries. They provide deserving veterans with free access to mental health services and other essential medical care, employment opportunities, job training, education scholarships, mortgage-free and specially adapted homes, transitioning and financial assistance, counseling, and many other benefits.
Veteran Car Donations will repay you for your kind heart in ways more than one. We'll haul off your car for free, process all your documents, and mail you a 100-percent tax-deductible receipt that will entitle you to a hefty tax deduction! You'll definitely thank yourself for choosing us!
We accept donations of nearly all types of vehicles regardless of their age and condition. You can also make your donation wherever you are in the United States since we have vehicle donation programs in all 50 states.
Check out our FAQs page for further details regarding our program. Should you have additional concerns, feel free to call us at 877-594-5822 or send us a message online.
It's Time to Give Back to Our Heroes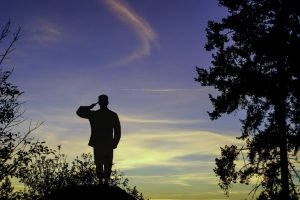 December is more than just Universal Human Rights Month. It's also the season to extend our helping hands to our beloved veterans. Show them that you care about them. Call us at 877-594-5822 or fill out our secure online donation form and give back to our heroes with your car donation now!