February 26, 2018
Let's Help Free Our Veterans from the Shackles of Substance Abuse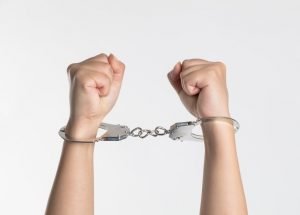 Engaging the enemy in combat, witnessing massacres, getting injured or disabled – these are just some of the many traumatic events our veterans have gone through when they were still active-duty soldiers. After their discharge from the service following the completion of their tours of duty overseas, memories of these events continue to haunt them. Experiencing unwanted flashbacks of such devastating incidents, coupled by the challenges they have to face while transitioning to civilian life, our former service members have been forced to resort to alcohol or drugs to ease the mental torture.
Substance abuse has become a common issue among U.S. veterans with studies showing a higher prevalence of this problem among veterans compared to other population groups. Almost all of our veterans have been through overwhelming experiences during their overseas deployment, causing them long-lasting physical and psychological trauma.
Common reasons for veteran substance abuse include difficulty in re-adjusting to normal life, treating chronic pain, and being unable to handle certain mental conditions such as depression, anxiety, and post-traumatic stress disorder (PTSD).
Many of our veterans have gotten used to managing their injuries with painkillers while they were on active duty, prompting them to do the same at home when nightmares and distressing thoughts begin to haunt them. Stressful events that trigger upsetting memories give them reasons to turn to drugs or alcohol as coping mechanisms. As such, PTSD is found to co-occur side by side with substance abuse.
Here are some statistical data that reveal the use of substance abuse among U.S. veterans:
One in six veterans deployed in Iraq and Afghanistan struggles with symptoms of PTSD. (National Institute on Drug Abuse)
One in four veterans deployed in Iraq and Afghanistan experiences symptoms of a mental illness. (US Department of Health and Human Services)
27 percent of veterans with PTSD are also diagnosed with substance abuse disorder. (VA care)
An estimated 47 percent of service members are binge drinkers.
An estimated 30 percent of active military members are smokers.
7 percent of our veterans are reported to have misused prescription drugs (mostly opioid painkillers) in 2008. (Department of Defense)
Support Programs for Veterans with Substance Abuse Disorder
If you happen to know active-duty or former military members who struggle with substance abuse, check out the following links below and try to help them by guiding them to these resources:
This is an online resource that helps veterans find local VA substance abuse treatment programs near their area.
This is a program headed by the Veterans Health Association. Intended to treat vets with substance abuse disorder, the program offers rehabilitation services such as detoxification, therapy, and psychiatric care.
Military Helpline is a confidential crisis hotline that offers a 24/7 service to active military members, veterans, and their families. A highly-trained staff and a group of volunteers, who include former soldiers, work together with veterans struggling with substance abuse, mental health issues, suicide inclinations, and anger management. You can reach them at 888-457-4838.
Substance Abuse and Mental Health Services Administration (SAMHSA)
SAMHSA is a government agency that provides a comprehensive list of tools, programs, and educational materials on veteran substance abuse.
This website provides hundreds of stories on just about every issues our veterans face. Hear inspirational stories on how they have overcome substance abuse and other forms of mental health problems. Make the Connection also offers detailed information about mental health.
Since substance abuse is often associated with PTSD, here are some programs that support veterans with the stress disorder:
Courage Beyond is a nonprofit that provides free assistance to veterans with post-traumatic stress disorder. Affected vets gather together and relate their stories, empowering one another to get better.
This is an Oklahoma-based nonprofit that aims to help active-duty troops and veterans who suffer from PTSD. Programs include counseling and spiritual healing.
This website allows veterans and their loved ones to find a nearby VA PTSD treatment program.
Help Our Troubled Veterans with a Vehicle Donation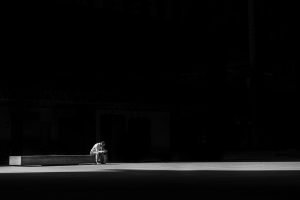 Substance abuse disorder is a debilitating condition, especially when left untreated. Not only does it adversely affect our veterans, it can also bring emotional turmoil to their family members. Here's how you can help:
When you make a car donation to Veteran Car Donations, you enable military-centered nonprofits to provide counseling services to our vets and their families. Medical care and housing assistance for our veterans are also among the programs that would partly be funded by your car donations.
Your vehicle doesn't even have to be in running condition to be eligible for donation. We'll tow it for free and refurbish it before selling it at auction. On top of that, you'll be getting huge tax deductions, and it's all for a worthwhile cause!
Just give us a call and we'll pick up your automobile in no time. Donate to us today at 877-594-5822!
Want to know more about Veteran Car Donations? Our FAQs page will give you the answers you're looking for.