March 4, 2020
Show Your Gratitude to Our Troops on Hug a G.I. Day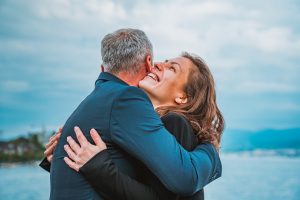 One big hug can mean the world to our servicemen and servicewomen. Not only does it give them a sense of validation, but it also brings them a feeling of comfort like no other. This 4th of March, take time to show your support to our military members, both active-duty and retired, by sending them your warmest hugs. It's Hug a G.I. day!
Although positive words, a pat on the back, or a sincere handshake might be enough to make our troops feel appreciated, nothing compares to getting a tight embrace. Perhaps, this is why such a special day was created.
Before you go hugging just about any G.I.s you come across this day, you might want to learn a bit about the holiday's background. It was actually started by Chicago native Adrienne Sioux Koopersmith, who, ironically enough, wasn't even a member of the military. The idea of having a Hug a G.I. Day entered her mind after she put March 4th and the military command "march forth" together. She realized that it makes perfect sense to use March 4th as the day to salute and honor the members of our armed forces.
What Does G.I. Mean?
While we've been using the term G.I. for decades now, many of us may still be wondering what these initials really stand for. American soldiers first used the term during World War I to refer to galvanized iron, which was used to make German artillery shells. However, there were others who thought that G.I. was short for "government issue" or "general issue."
It was in the 1940s when the term became popular in America. It was also around that period when G.I. Joe came into existence. On June 17, 1942, former Army Sergeant and comic strip artist David Breger published his first G.I. Joe cartoon series in Yank magazine.
Observing Hug a G.I. Day
With this day made to honor our soldiers by means of hugging, make sure you do your part by embracing someone you know who works in the military. If there's no G.I. in your life, you can always show your support by posting about the event, or better yet, sending out virtual hugs, on social media. It might also be a great idea to visit a nearby VA facility where you can "attack" the residents with your hugs.
Celebrate Hug a G.I. Day with an Extra Special Deed!
Want to know what else you can do to make our former service members feel loved besides giving them warm hugs? Two words: vehicle donation. If you got an old clunker that you no longer use, handing it over to Veteran Car Donations would be the best way to dispose of it!
It is our lifelong mission to support our nation's heroes who are facing major challenges such as poverty, unemployment, homelessness, mental disorders, and service-connected disabilities. We sell donated vehicles and use the collected proceeds to help fund the life-changing programs of our charity partners. These IRS-certified 501(c)(3) nonprofit organizations use the funding to provide their veteran beneficiaries and their families with financial assistance, free medical treatment, employment opportunities, family support, and other life-changing benefits.
Our donation process only involves three quick steps. You inform us of your decision to donate; we haul your car away for free, and we mail you a tax-deductible receipt after the sale of your donation. Our team will manage all your paperwork, leaving you with nothing to worry about!
In case you're wondering, we accept almost all types of vehicles, including those that are no longer working properly. We also operate in all 50 states, so as long as you reside within the U.S., we'll be able to pick up your vehicle without charging you for our service.
For more information about Veteran Car Donations, our donation process, or tax deductions, check out our FAQs page. Should you have any concerns or questions for us, feel free to call us at 877-594-5822 or leave us a message online. We'll get to you as soon as we can.
Uplift the Lives of Our Heroes Now!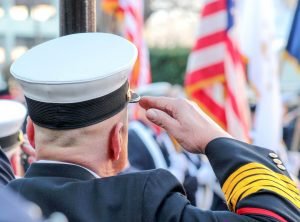 Don't have a G.I. to hug today? No worries! Your donation is more than enough to make a difference! Call us at 877-594-5822 today or fill out our online form to start!